Only two World Cup participants - Sweden and Senegal - do not have a single player from their domestic leagues in their squads. But while the African team has already been eliminated, the Swedes continue to fight for the medals.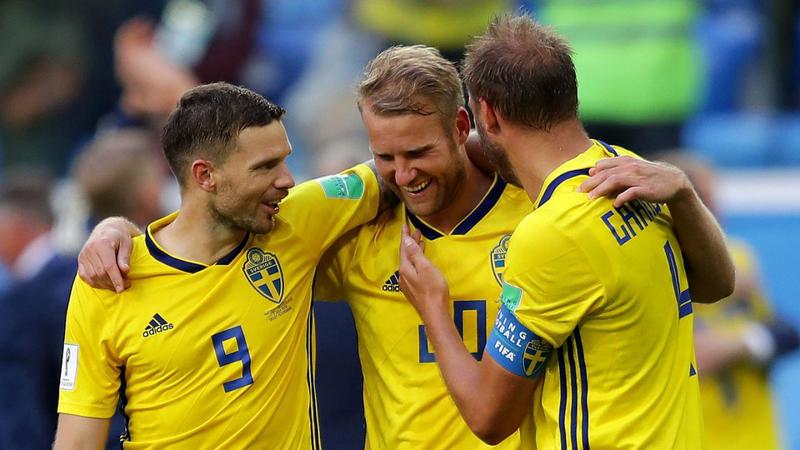 Sweden is a wealthy country, but even its strongest clubs like Malmo or AIK can not financially compete with even mediocre teams from some other European leagues. So the best Swedish players try to sign contracts with foreign clubs as soon as possible.
At previous major competition, Sweden normally had at least one or two players from the domestic league. For example, at EURO 2016 they even had three such footballers. But this time, no player from the Allsvenskan made the list of 23.
Six members of the current squad play their club football in England, four in Italy, three in France and as many in Germany. The Swedes are in demand all across Europe, and even outside the continent - the midfielder Gustav Svensson plays at Seattle Sounders in the USA, while another veteran Marcus Berg is currently at UAE's Al-Ain.
If we look at the players' profiles, we will see that most of them moved overseas somewhere between 20 and 23. However, there is another trend - veterans come back to Sweden to finish their careers. Two members of the current squad were technically still members of foreign clubs at the start of the World Cup, but they will come back to Allsvenskan very soon. These are the captain Andreas Granqvist, returning from Krasnodar to Helsingborg, and the vice-captain Sebastian Larsson, moving from Hull City to AIK.
It is interesting that in the quarter-final, Sweden will face England, the only team at the World Cup which completely consists of home-based footballers. So we will see whose approach is better.