If you want to bet your money on the final placement of any World Cup participant, Mexico look like the best choice. Starting from 1994, the Latin American team have played six tournaments, and each time were eliminated in the Round of 16.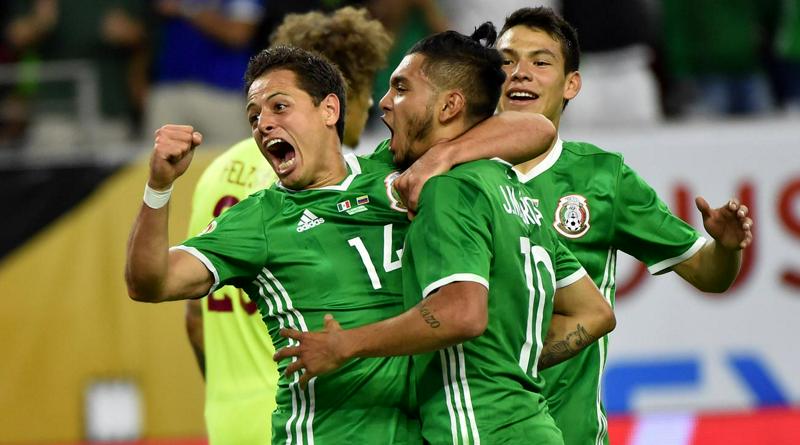 Eager to make next step
In 1994, they lost to Bulgaria on penalties. In 1998, they were defeated by Germany. In 2002 - by their North American rivals from USA. Both in 2006 and 2010, Mexico stumbled across Argentina. Finally, in 2014 even Guillermo Ochoa's heroics in the goal did not prevent El Tri from losing to Holland.
The question is whether the Mexicans should be pleased with such results. On the one hand, consistency is certainly there - the team capable of not only qualifying for the World Cup but progressing to the Last 16 at six consecutive tournaments certainly deserves respect. In fact, only Brazil and Germany boast the same record, while powerhouses like Argentina, France, Spain or England do not. But while Brazil and Germany regularly progressed further and sometimes even claimed the title, Mexico got stuck in the Last 16 each time and therefore may feel that they are cursed. The team is eager to make the next step, like they did in 1970 and 1986 when they reached the quarter-final. But both of those World Cups were held in their homeland - and now the competition will take place thousands of miles from Mexico.
So, will the Round of 16 curse be continued in Russia? The possible answer is "yes". At least it looks like a realistic scenario. In the group with Brazil, Sweden and South Korea, it will be quite problematic for Mexico to take the first place. And in case El Tri finish second, in the first knockout round they are likely to face the reigning world champions Germany, who are hard to beat.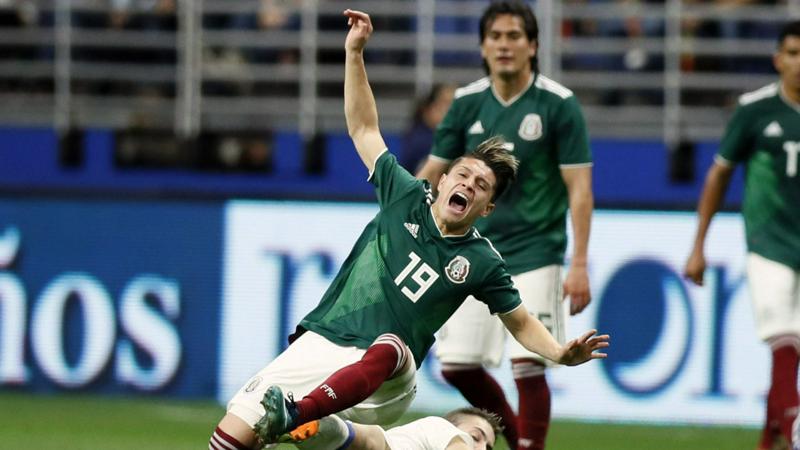 Talented bunch of players
That said, Mexico have nowadays quite a talented squad. Unlike often in the past, the qualifying tournament did not pose any real problems for the team, who finished first in CONCACAF zone, five points clear of the runners-up Costa Rica. Coached by Juan Carlos Osorio, El Tri lost just once in the group, against Honduras, and booked their ticket to Russia with three matches to spare.
One of the biggest names in the Mexican squad is still Javier Hernandez, also known as Chicharito. The 30-year-old striker has struggled through his season at West Ham, yet he is the all-time best scorer of the national team, so this footballer can be quite dangerous in front of the goal. The captain Andres Guardado is another person to look at, as he has almost 150 caps and played at three World Cups. Known as El Principito (The Little Prince), the 31-year-old has an experience of playing in Dutch and German Leagues, and now he is at Spain's Real Betis.
The goalkeeper Guillermo Ochoa did a great job for Mexico at the last World Cup in Brazil. It looked like his transfer to some big club was inevitable, but it never happened. Since 2014, Ochoa has played for Malaga and Granada in Spain before moving to Belgium's Standard Liege last year. Maybe another world-class performance in Russia will give him a chance to finally find a top team?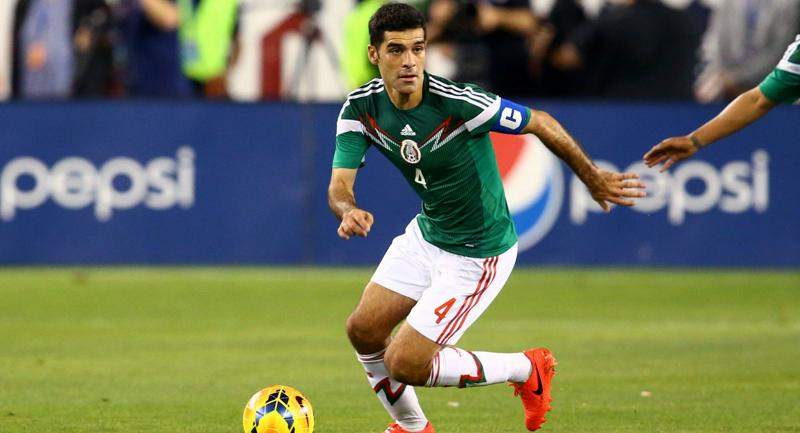 Swan song for Marquez
And for Rafael Marquez, the upcoming tournament is a chance to bow out in style. The 39-year-old defender has captained Mexico at four World Cups, and now he has a chance to play the fifth one. His international career, which started in 1997, seemed to be over last year, when he was named in an US treasury investigation into drug trafficking. However, Marquez have not been convicted of any crimes, and he denies any wrongdoing. During the past season, he has played for the Mexican club Atlas, but has already announced his retirement in summer, so now returning to the national team and playing in Russia is going to be a swan song in his eventful career.
Mexico are one of just six teams to have qualified to every World Cup since 1994, together with Brazil, Germany, Argentina, Spain and South Korea. Given their record during that period, El Tri may be called the most predictable team of the tournament. Soon we will learn if the old history repeats itself in Russia…