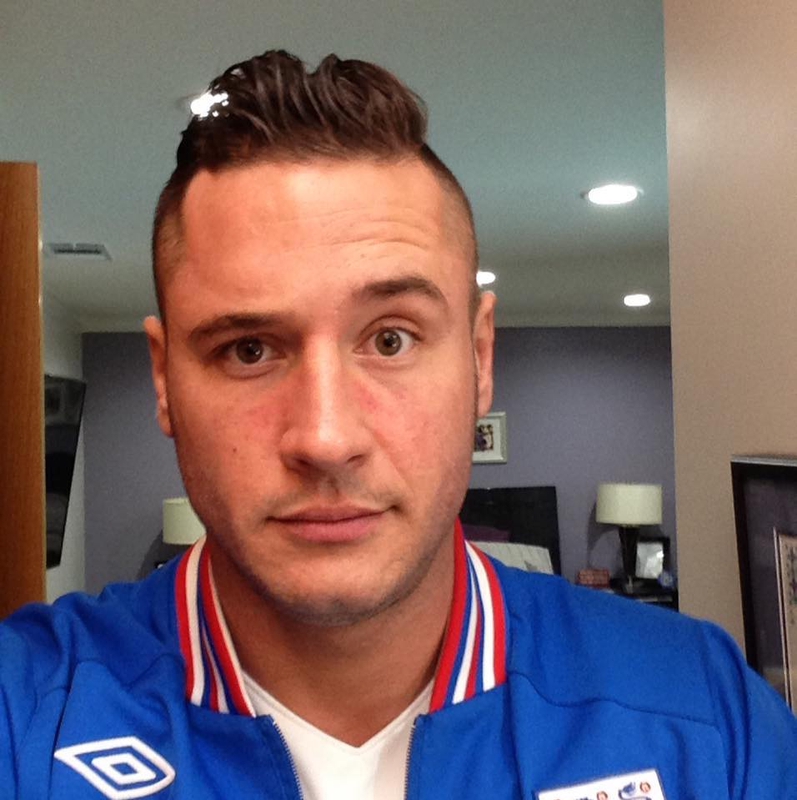 Danny Mountain didn't despair when he got a serious knee injury and finished his football career. He managed to earn millions of dollars another way.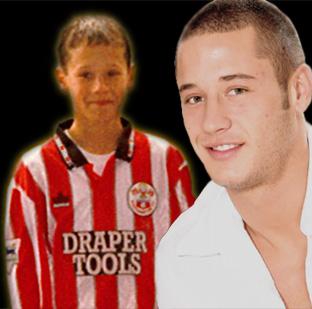 Danny picked up a bag with his boots and uniform, closed his locker and limped to the net that protected the training field. There was a simple Southampton training and the guys with whom he had been studying at the Academy since he was nine. Danny threw a hood over his head so that no one would recognize him, stood a little, then glanced around the vast territory of one of the most England's elite football academy for the last time. Attacking midfielder Mountain was only 17 and his worthwhile goal was broken by the left knee injury which almost made him an invalid.

"Danny was 12 years old when Alan Ball ,the head coach of Southampton, came to his team training» Mountain's father recalls. - And after the match he said that such talents as Danny appear only every 15 years. I couldn't believe my ears. After some time, I began to call from Chelsea, West Ham, Tottenham and other clubs but Ball advised me to stay at the Southampton Academy".
After the injury everyone forgot about Danny rather quickly, except the fact that Southampton management agreed to pay total sum for the treatment. And if the knee was restored with the help of several operations in six months then what to do with denied dreams? Mountain didn't understand at all. To some extent an occupational therapy helped a bit: his father took him to the construction site where Danny studied the profession of carpenter. When Danny turned 19 his fate changed. Mountain was rather popular among girls. One them admitted that she received an offer for a film casting in porn, but she wasn't interested. The girl showed Danny a business card with the address of a porn studio and quickly forgot about it. It became a pass to a new life for Mountain.
"I felt sure of myself at the trials, at least in my sexual abilities," Danny admits. - I was a little nervous only when I had to work for a camera. But everything went well, now it was the most difficult thing to say about this to my mother. At first she was in shock, because I was only 19 years old. Well, in general ... Only after a few months she was able to accept it. It was much easier with the father. He said immediately: "Dare, son!"
Mountain was filmed at a stage name of Danny Boy and soon became so in-demand actor that he flew to America to be filmed for the leading companies of the porn industry. In 2007 23-year-old Danny married one of the most highly paid and popular porn actresses Eve Angelina. A year later she gave a birth to their daughter Sylvie.

"I am often asked how I feel about the fact that my wife has sex with other men, are we jealous of each other," Danny reveals. - You know we take it easy. We're one big happy family in the porn industry so no one is jealous of anyone. In addition every three weeks we are checked for the presence of sexually transmitted diseases. "
A few years ago, Danny became Britain's highest paid pornographic actor and recently entered the world's Top 10 (nearly 600 films helped him earn more than $ 1.5 million).
Danny divorced and married another porn actress Mia Malkova in 2014.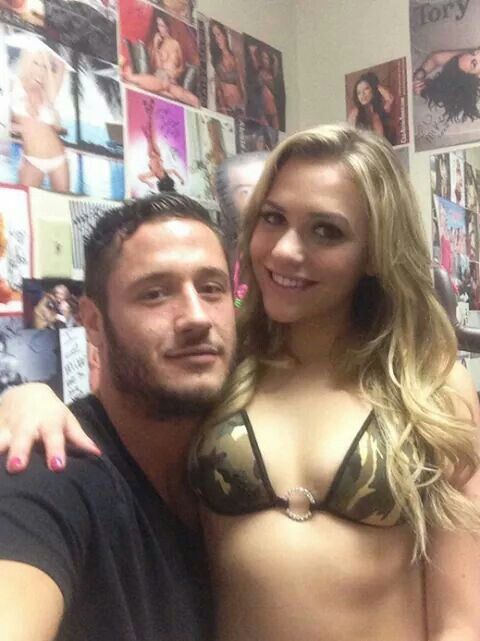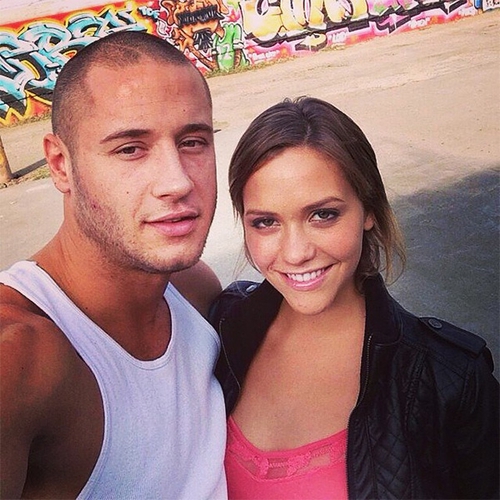 Mountain admits that now he is rooting for Southampton and Manchester United.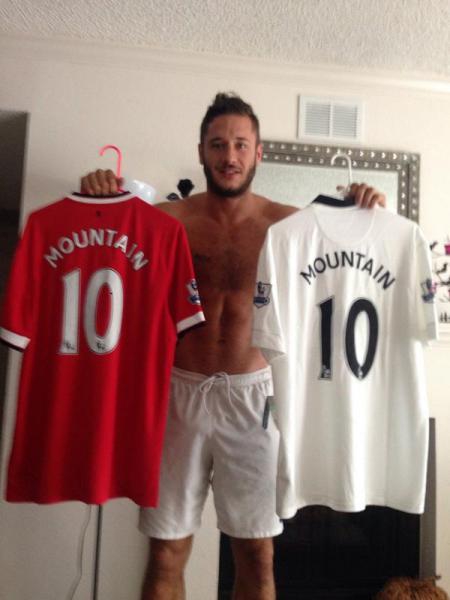 "As a child, I dreamed of becoming a famous footballer," says Mountain. "Unfortunately, I will never score for England, but it did not stop me from being successful. Today I have a big house, I eat at restaurants, and play football with Vinnie Jones, Jason Statham and other celebrities at the weekends. Would I like my daughter to be a porn actress? Of course not. But, if I have a son, I will tell him the same way as my father used to: "Dare, son!"
translated from sports.ru