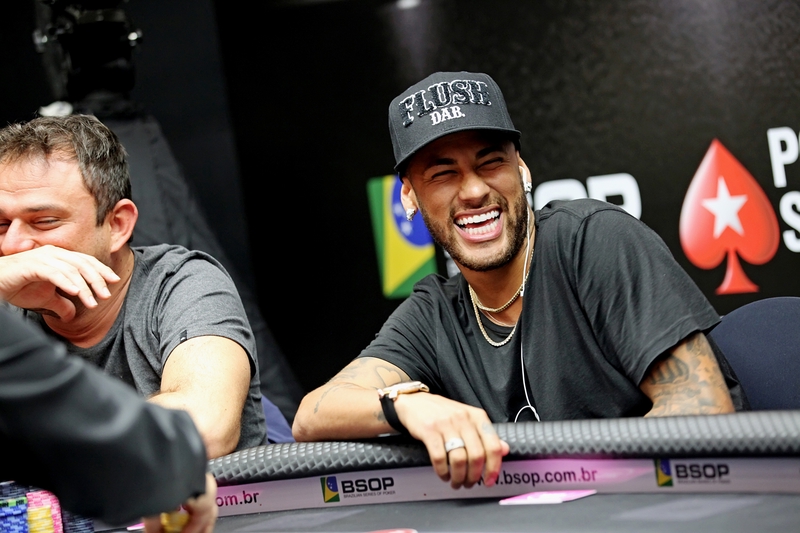 Paris Saint-Germain star Neymar, who enjoys his vacations in Brazil after the World Cup, is participating at the BSOP poker tournament in Sao Paolo. The footballer took part in it together with hundreds of other people - and he has been doing well!
Neymar has already reached the Final 8, which secures him 8,120 euros of prize money.
And if the Brazilian wins the tournament, he will earn 78,000 euros.
It looks like poker is Neymar's second passion. When playing for Barcelona, he accompanied his teammate Gerard Pique - who is a poker enthusiast - at some competitions.
Another Brazilian star Gabriel Jesus also took part in BSOP this year, but was early busted.