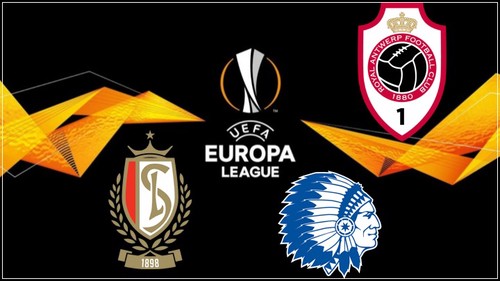 3 more matches tonight to finish off the Europa League Group stages which overall have been quite disappointing for Belgian teams. Only Antwerp managed to shine while AA Gent and Standard were eliminated quickly. I also had way fewer bets compared to previous years because of the special circumstances but still managed to do +8.62% so far on 75 bets. 3 Previews for today with no pre-game positions but already a bigger bet for the match in the league tomorrow...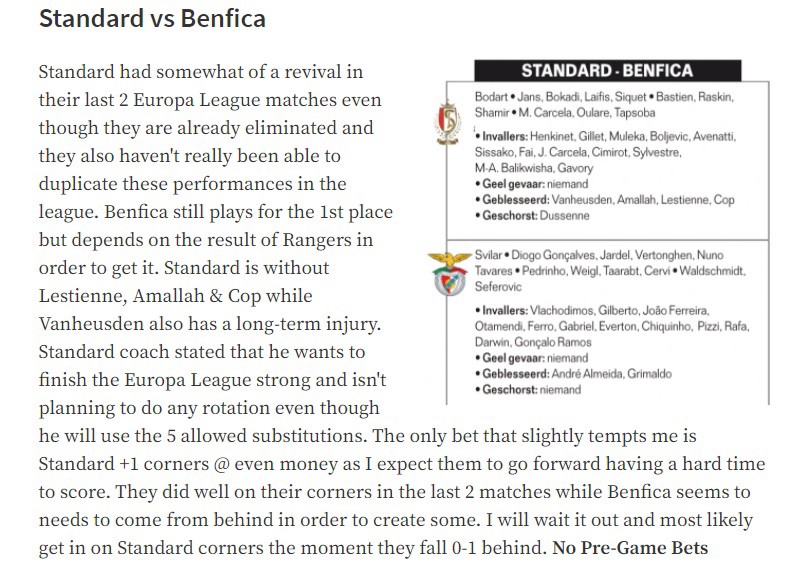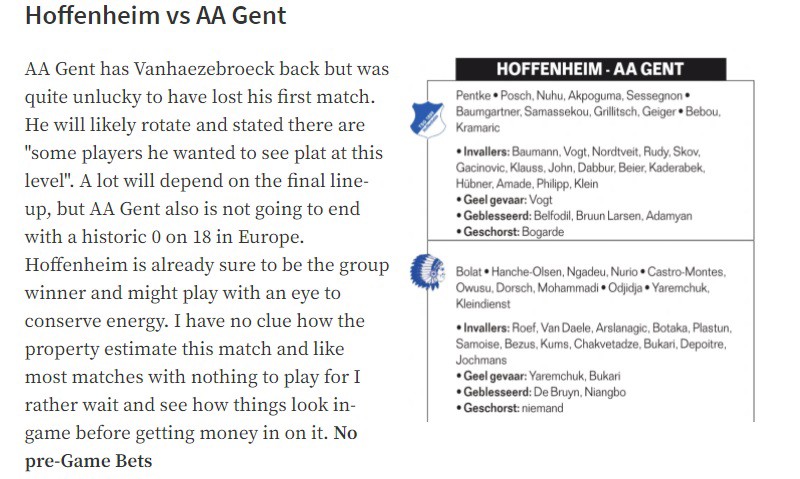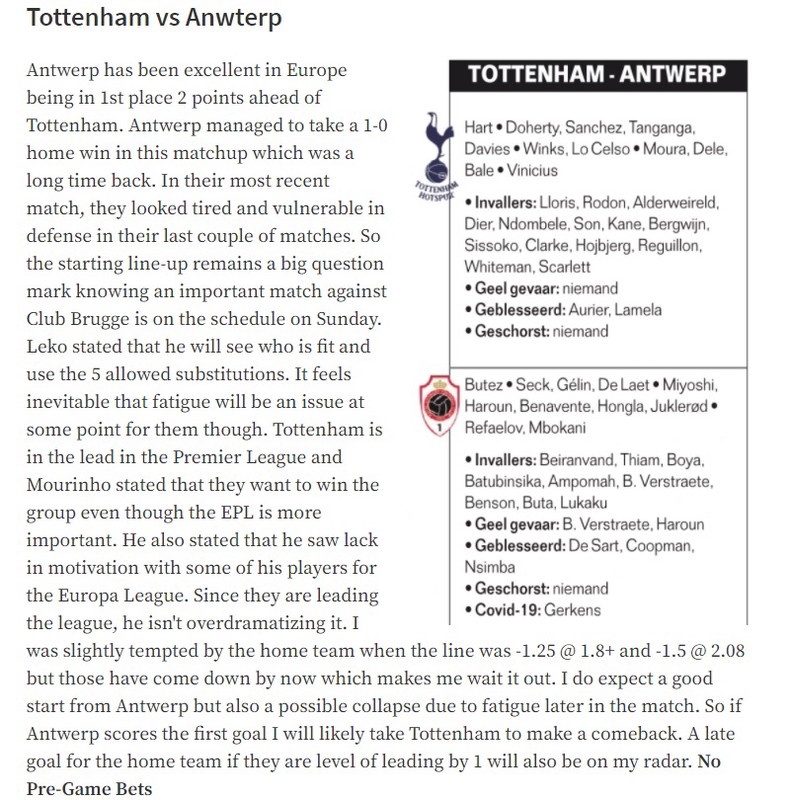 ---
Feel free to join me on the SBC Discord Server where I will be covering all these matches live. I am using Sportmarket Pro | Nitrogensports | Sportsbet.io | Wink.org | Sportbet.one as bookies to bet with & my bigger pre-game and live positions can automatically be followed on Copytip.

---
I have an early bet for tomorrow which similar to these previews are always has been shared first on the SBC Discord.