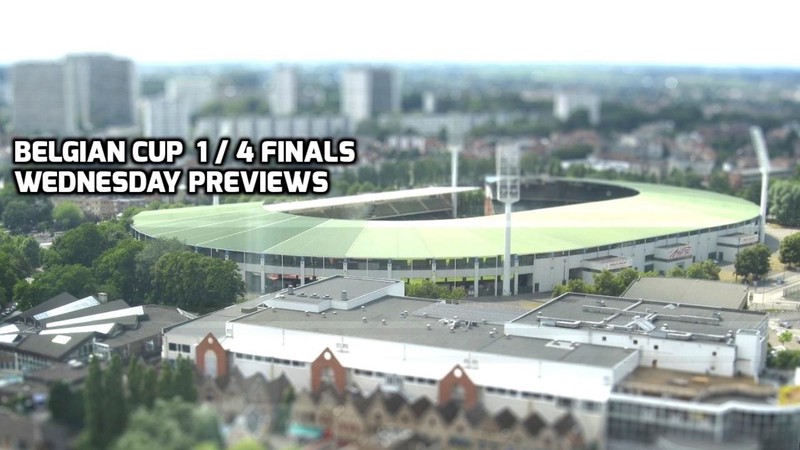 These posts contain previews on matches from the Belgian Cup with some on my personal bets, live-betting angles, Team Form, Injuries and Team News.


I took a bit of a loss yesterday on Stvv as the difference in drive to win was quite big between both teams and Stvv just did not show up. Right now too many teams in the league are unreliable in order to back them pre-game with confidence. However, It does make better live betting spots I'm hoping to exploit during the remaining matches before the winter break.

Eupen vs Oostende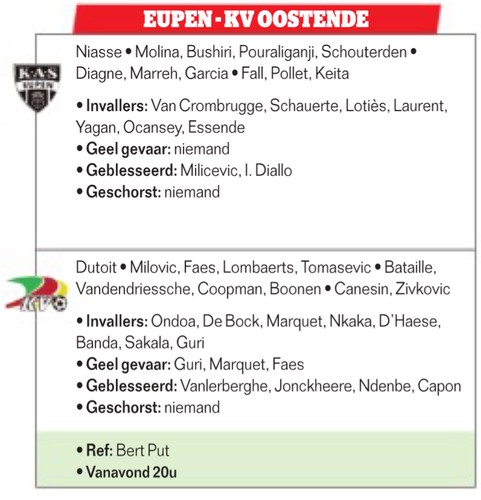 Oostende last round did not take the cup seriously because they had a more important league match against a direct competitor in the league the weekend after. Now they play away against Standard and I'm not sure if they will give up the cup match again. Oostende has been without chance so far against the top sides in the league. Final line-up will be of key importance. Eupen had an easy opponent last round and left 7 key players home, from what it looks they will do something similar not taking up Montes, Blondelle, Gnaka, Mulumba, Lazare & Toyokawa who all played Saturday into the selection. The line moved quite some because of this team news. I took a tiny position on the 1st Half Under 1 @ 2.15 since I would be surprised if this one was wide open from the start. I will see live if anything interesting comes along.

---
Mechelen vs Kortrijk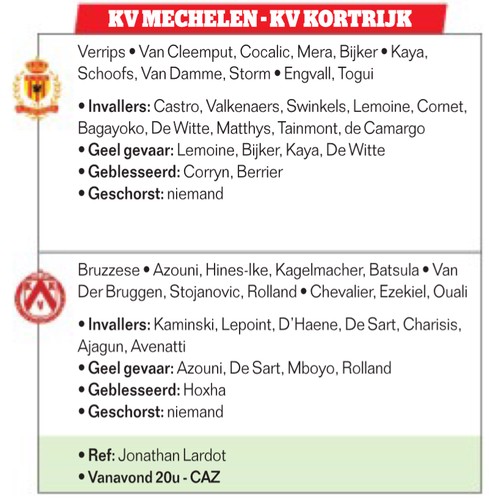 Kortrijk coach Vanderhaege tends to take risks in his line-up when it comes down to the cup as he did last round. Being in a relatively safe spot in the table without a real outlook to reach playoff 1 he might change this in the quarterfinals but I don't expect this as some substitutions seem to be planned. the priority last cup round for Mechelen was also on the league instead of the cup and I would not be surprised to see something similar. Their level can be compared to a mind table team in the first division and the bookmakers making them the favorite in this match makes sense. Kortrijk has been very defensive focussed since the coach change. If he somehow switches his system around there might be some value on the over live. No pre-game bets

---
Union vs Racing Genk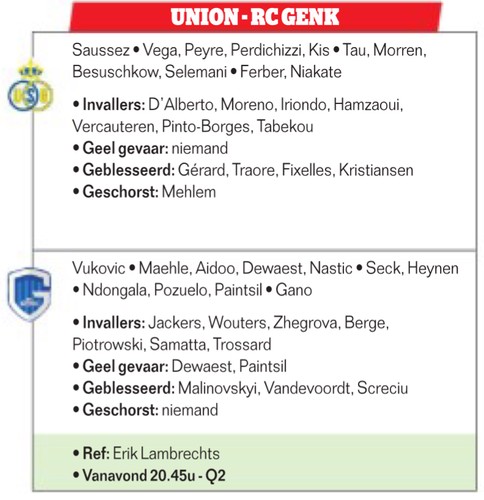 A similar cup pattern is expected from Genk tonight. Clement tends to put up a semi B-squad with pozzuelo still present on the midfield. Genk has a very strong bench and their B-squad tends to be competitive yet far from as dominant as their A-squad which again impressed last weekend. I have limited knowledge about Union who eliminated a poor Anderlecht with 3-0 at home. They are a good counter team. Again final line-up will be key in this match and I will be waiting for that to possibly get involved. Malinovski is out with an injury for this match. No pre-game bets

---
Late team news might change my views on these matches. I take all my pre-game and live bets at Sportmarket Pro which are a European Betting Broker that is aimed towards more serious Sports Bettors. They always offer the best odds on the market with high limits and do not restrict winning player. On some of the bets, I take a bit extra in BTC. All these bets are shared exactly as I take them right after having placed them on Nitrogensports which means the odds should be available to follow for those who want. For Live Betting coverage and bets, check out our Discord Server.

---
Correct Score Contest
Predict the correct score in the Union vs Racing Genk match in the comments. A ~20% upvote will be split between the ones that got it right...