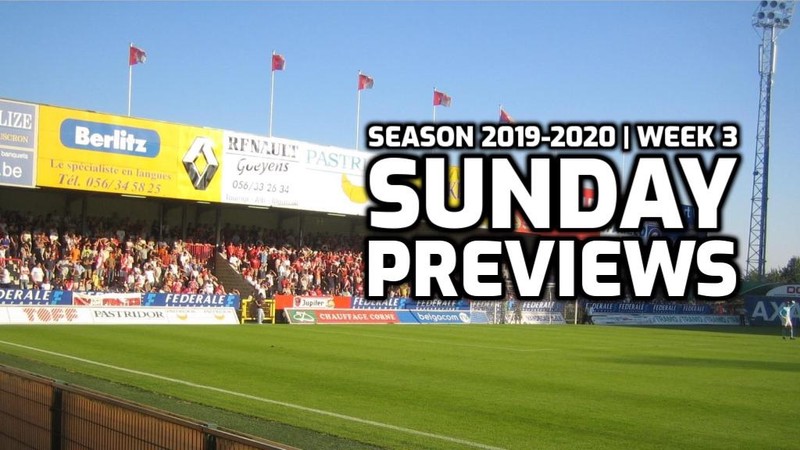 These are previews from the Belgian Jupiler League with all the latest on team news, player form, injuries along with my personal betting angles, ...


Solid Betting day on Saturday with most bets being spot on and both BTC Bets also winning with ease making them now 6W-1L-0P on the season! There are still plenty of matches left as the season just got started. 3 more of them today...

---
Sint-Truiden vs Standard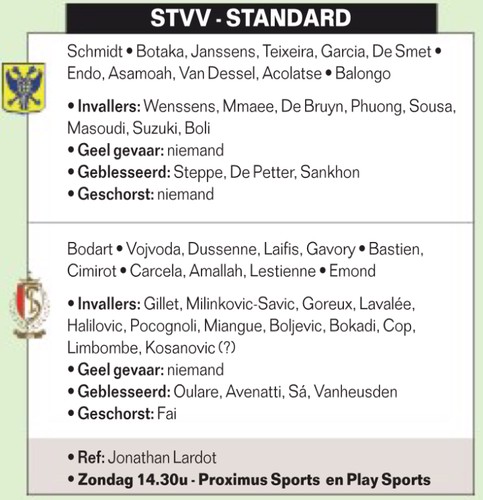 Standard showed not to be ready yet in their first away match of the season but still managed to win that with 0-2 in the final stage when both Carcela and Limbombe came in. Last week against Zulte-Waregem they managed to win easy 4-0 against Zulte-Waregem who were not ready yet. Standard was helped by scoring early along with Zulte getting a red card. Standard does have a good player base and I see them going a long way in the league but they are not yet at 100% of their capacity. their defense looked good but also has not been tested yet. If they played against a decent opponent I would always be looking to oppose them. Stvv is not a strong opponent. They lost important players and did not get proper replacements to the point where it's currently rather dramatic with fans already protesting. New players got signed but won't play yet today. Standard has a bad history away in Stvv being without a win in the last 12 years. What I'm mostly looking at is Stvv still being without a goal scored while Standard still has to get their first goal against. Sint-Truiden Team Total Under 1 @ 2.02 is my main bet in this one taken at both Sportmarket Pro and Copytip I am tempted to take a bit extra in BTC on Under 3 @ 2.0 (Team Total U1 is not available there) but I will skip since the difference in odds (2.085 on Sportmarket pro) is too big and I have to respect that. If Standard takes the early lead I might add some on the Under 3.75 line live.

---
Charleroi vs Antwerp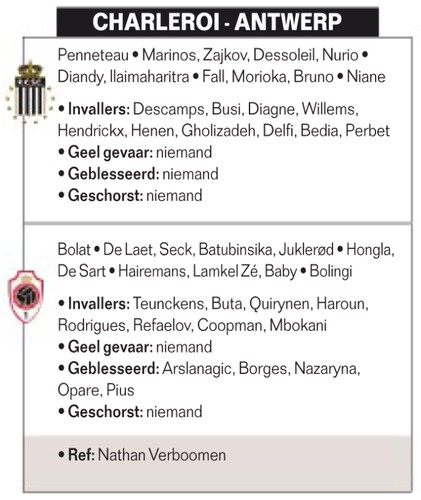 Both Charleroi and Antwerp looked solid so far and have competivive teams at this stage of the league. Antwerp played an Europa League qualification match and players showed sign of fatigue near the end. Coach Boloi stated that he will likely rotate in this match leaving some key players on the bench. The line already reacted to that moving from +0 to +0.25 on Antwerp. He also said that "A point on the road would not be bad". if anything the line-up from Antwerp will be key this afternoon. Mbokani is in top form and it would be a huge blow if he would be out of the team. Same goes for Refaelov and Rodriguez. My lean goes out to the Draw or even 0-0 Correct score but I haven't taken anything yet. Siding with Antwerp +0 live if Mbokani / Refaelov / Rodrigues come in is also a valid option. No Pre-Game Bets

---
Moeskroen vs AA Gent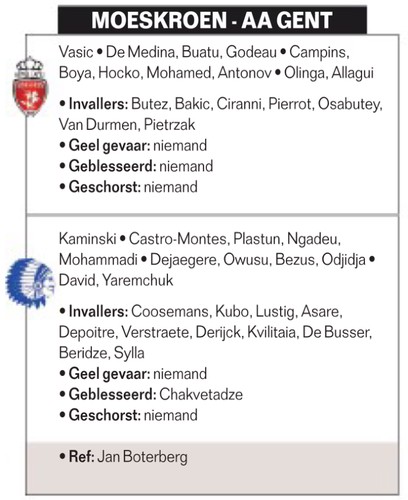 AA Gent is a team that seems to be capable of both the best and the worst. Especially away matches seem to be an issue. They played an Europa League qualifier match away in Cyprus where it was 32° and went quite deep to the point where some players vomited after the match. Recuperation is key for them right now and players will likely re rested for this away match against Moeskroen. The home team today is still somewhat of a mystery for me. They won away against a poor Stvv where they were the better team and did not have all that much difficulties keeping Anderlecht at a 0-0 draw. Right now I have them labeled as ok but nothing special. My lean is on Moeskroen +0.5 in this match just because AA Gent has been highly unreliable on the road and the fact that players will be rested. I have to see the final line-up before I would take anything though. AA Gent tends to get goals again late so if somehow they would be up 0-2 around minute 60' I might take some on Moeskroen +0 as the underdog. No Pre-Game Bets

---
Late info might change my view on what is written in this post. Matches will be covered live in our SBC Discord Channel. Bookmakers that I am using myself and can recommend are Sportmarket Pro, Nitrogensports, Sportsbet.io & Betscorum. Bigger bets will be shared here and on Twitter (@costanzabets) with proper record keeping. Bets can also be followed directly on copytip. Using my links when signing up helps to continue making these previews, Thanks!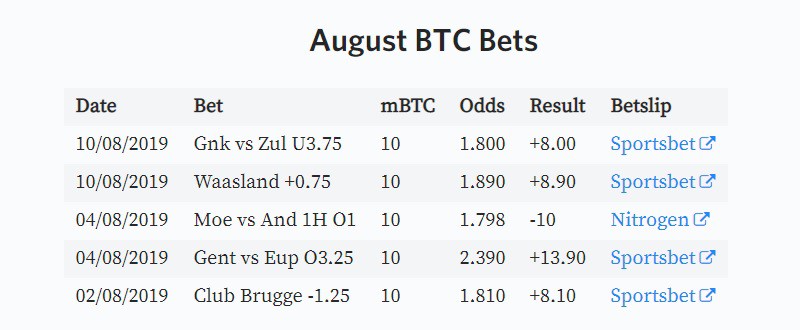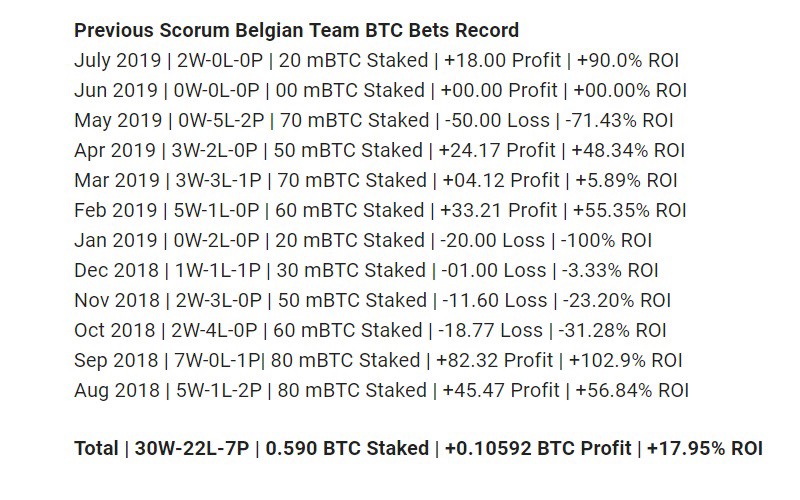 CORRECT SCORE CONTEST
Predict the correct score in the Moeskroen vs AA Gent match in the comments. A ~25% upvote will be split between the ones that got it right...