These posts contain previews from the Belgian Jupiler League with some of my personal bets, Live-betting angles, team form, injuries along with general team news...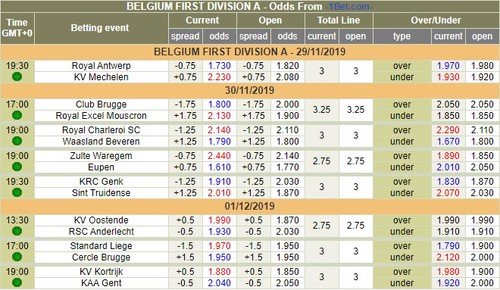 I took a small loss yesterday in a rather low profile match between Antwerp and KV Mechelen. I do have 1 bigger pre-game bet today on Zulte-Waregem which was posted early this week already. 4 previews today...

---
Club Brugge vs Moeskroen
Club Brugge is pretty much on top of all the different rankings this season, yet when you would have taken them against the Asian handicap at closing lines in every single of their home matches you would be -22% ROI (despite taking 18 on 24). The same thing goes with the over bets. Basically they aren't underrated at the moment on the market which makes betting quite a challenge since you generally don't want to bet against teams that are capable to crush the lines if they don't have an off day. Clement on top is known to heavily rotate at times in between European matches so waiting for the final line-up is advised. Moeskroen is ok but in the end nothing special. They are capable of putting up a defense which is what I expect they will do today similar to the away match in Genk where they started with 5 defenders. I'll be just waiting to see what this match brings live. The line and odds I aim for on Club Brugge are -1.5 @ 1.85. No Pre-Game Bets
---
Charleroi vs Waasland
Charleroi is a solid team this season but mostly shines away where they can play their counter-style game. Waaslandis in 15th place but have grown some form recently. At times they play quite good but it's far from consistent all match long. Their main issue remains scoring goals. If I was forced to take anything it would for sure be Waasland +1.25 but I will leave it for what it is pre-game and see where the match goes live. No Pre-Game Bets
---
Zulte-Waregem vs Eupen
I already previewed this match last Sunday taking Zulte-Waregem -0.25 @ 1.82 (Now trading 1.719 on Pinnacle). I still don't expect anything else than a better home team in this match and will just stick to the early bet I have. They did face an opponent who was too good
---
Racing Genk vs Sint-Truiden
Sint-Truiden is currently one of the worst overall quality teams in the league and they sacked their coach who was somewhat asking for it. It's a big derby game and last time the match was suspended because of fans at a 3-3 score. Today only 300 fans of the visitors are said to attend the match. Racing Genk is still in a bad zone. They showed signs of improvement last week under their new coach Wolf. Salzburg showed to be too good of an opponent for them in the Champions League. I do have a strong lean on the home team given the fact that Stvv has shown so little. I will wait out the start of the match before getting in though. My Eye mostly is on Racing Genk Team total over. Stvv got 4 goals against in 3 of their away matches. No Pre-Game Bets
---
Late info might change my view on what is written in this post. Matches will be covered live in our SBC Discord Channel. Bookmakers that I am using myself and can recommend are Sportmarket Pro, Nitrogensports, Sportsbet.io. Bigger bets will be shared here and on Twitter (@costanzabets) with proper record keeping. Bets can also be followed directly on copytip. Using my links when signing up helps to continue making these previews, Thanks!
---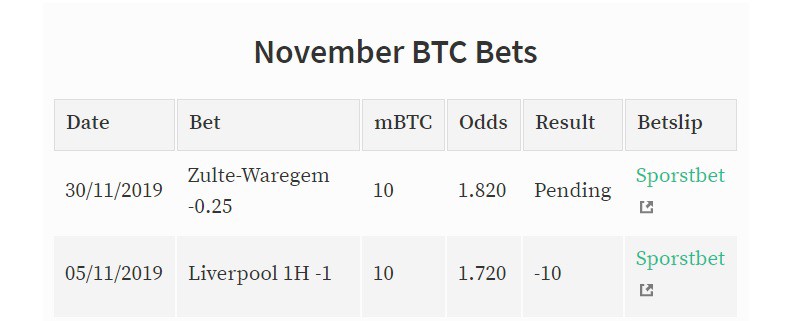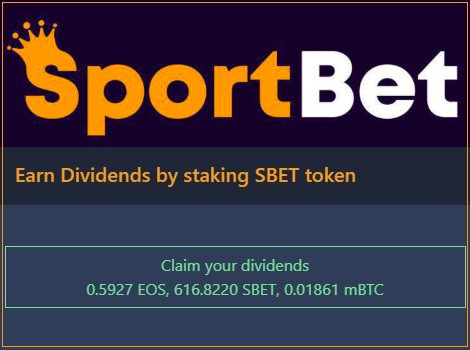 Sportbet.one is the first decentralized bookmaker on EOS and offers many different betting markets allowing anonymous bets in EOS straight from your wallet without the need to make a deposit. Staking SBET tokens which can also be used to bet and currently give a 2% cashback on losing bets gives weekly dividends based on the total volume of bets on the bookie. I did invest some myself and will be making a more in-depth analysis of this crypto project soon...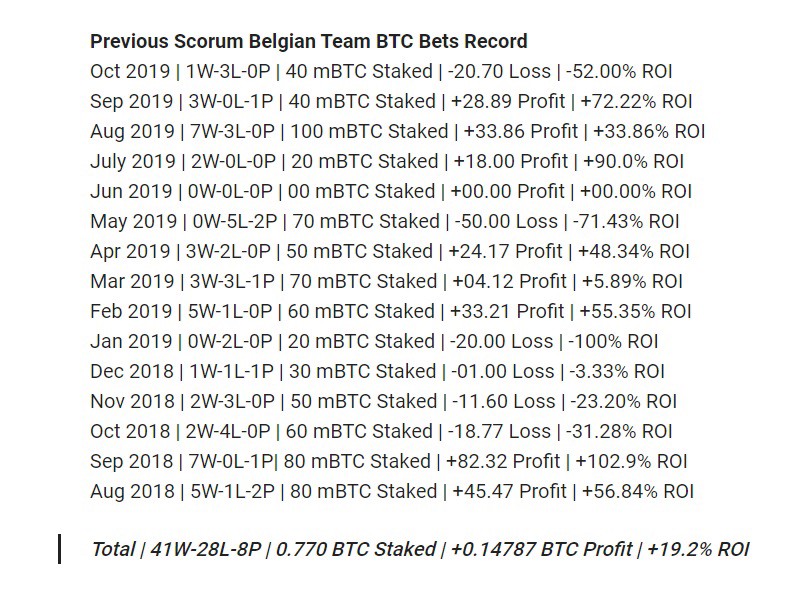 CORRECT SCORE CONTEST
Predict the correct score of the Racing Genk vs Sint-Truiden match in the comments. A ~50% upvote will be split between the ones that got it right...