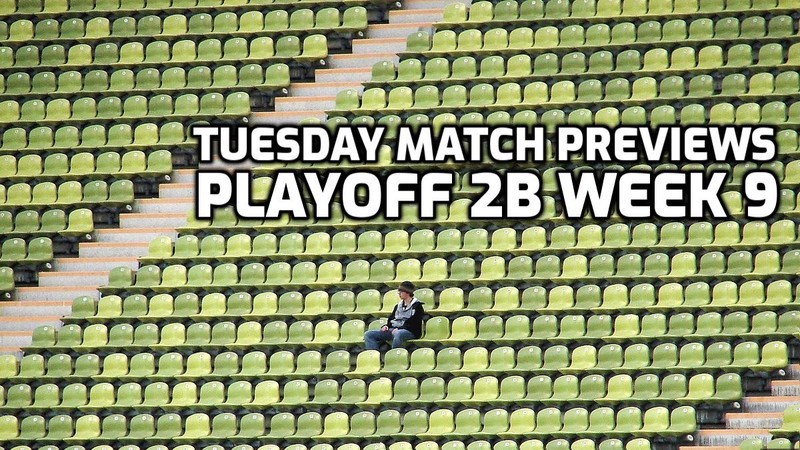 These are previews from the Belgian Jupiler League Playoffs with all the latest on team news, player form, injuries along with my personal bets and betting angles, ...


This week there will be 3 matches each day in the Belgian League completing the last 2 weeks in Playoff 1 / Playoff 2A and Playoff 2B. I'm sticking to my end of season approach being much more selective in the bets I take and mostly focussing on the live betting aspect so previews will mostly be focussed on the basics and likely team line-ups along with injuries and suspensions...
Today all matches from week 2 in Playoff 2B will be played. This is the current standing in this group:


---
Cercle Brugge vs Moeskroen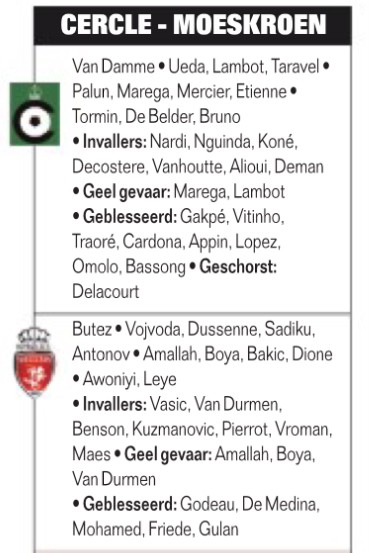 Both are at the bottom of the group. Cercle Brugge got a new coach but were unable to get any results. I don't have a clear view if the team is done already with this season or if they strive to still make the best of it taking a win in their last home match. Moeskroen is doing better again with their offensive line being back. Benson the last couple matches started on the bench and got play time in the 2nd half making a difference there. The main angle on Cercle Brugge last weekend was to oppose them when they took the lead "Waasland has shown to be capable of making a comeback while Cercle has done the opposite. If the visitors take the lead I might oppose them Live. " which is exactly what I did with success. I'm keeping this as the main angle going into this match. No Pre-Game Bets

---
Union vs Kv Kortrijk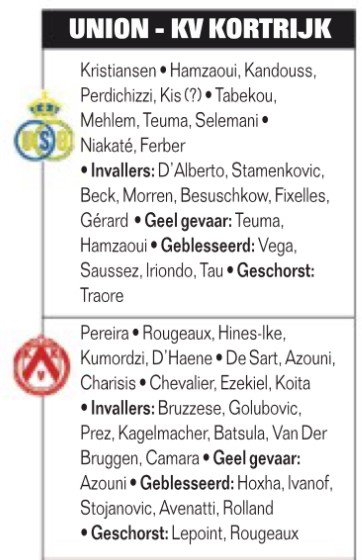 Even though it looks like these 2 are fighting for the 1st place in group B, in reality Kortrijk already won it as Union does not have a European Licence. Union will be without important offensive player Tau in this match and are generally good on the counter. If they take the lead it can be expected to see more goals in the match. Kortrijk wants to keep up the good flow with an eye on the Playoff 2 final match. They also miss their best Striker Avenatti. The linemakers have caught up to the playoff 2 crazy over trend with the total line now being set at Over 3 despite both teams missing a striker. I'm still slightly leaning to the over but will have to see how it goes live first. No Pre-Game Bets

---
Waasland vs Zulte-Waregem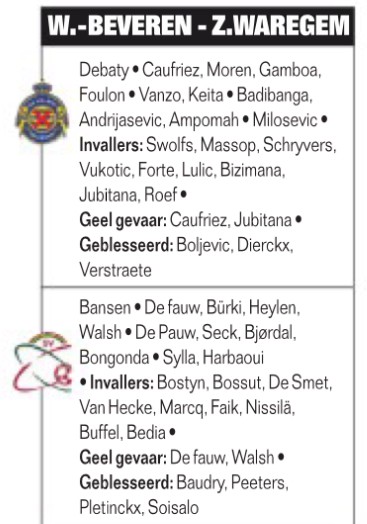 Zulte-Waregem during these playoffs has been ok at home and very unmotivated in away matches resulting in absolute horrible performances. Last weekend in their home match against Kortrijk this continued and their top Striker Harbaoui got an early stupid red card for hitting a player with his elbow. The fans are fed up with it and busses for making the away trip to Waasland were canceled. Harbaoui is allowed to play and still is in contention for the top scorer title. Right now I just can't trust him or the entire team to go for it. Waasland is an ok team without being anything special. This one has the potential to be crazy high scoring. It is too much of a gamble to me to get in pre-game. Harbaoui to score @ 1.70 now is the bet that got me slightly tempted. Just as the other matches, I rather just wait it out hoping to get a very clear picture in-game. No Pre-Game Bets

---
Late info might change my view on what is written in these previews. I will cover these matches live in our SBC Discord Channel. The Bookmakers that I am personally using and can recommend...


---
Previous Scorum Belgian Team BTC Bets Records
Apr 2019 | 3W-2L-0P | 50 mBTC Staked | +24.17 Profit | +48.34% ROI
Mar 2019 | 3W-3L-1P | 70 mBTC Staked | +04.12 Profit | +5.89% ROI
Feb 2019 | 5W-1L-0P | 60 mBTC Staked | +33.21 Profit | +55.35% ROI
Jan 2019 | 0W-2L-0P | 20 mBTC Staked | -20.00 Loss | -100% ROI
Dec 2018 | 1W-1L-1P | 30 mBTC Staked | -01.00 Loss | -3.33% ROI
Nov 2018 | 2W-3L-0P | 50 mBTC Staked | -11.60 Loss | -23.20% ROI
Oct 2018 | 2W-4L-0P | 60 mBTC Staked | -18.77 Loss | -31.28% ROI
Sep 2018 | 7W-0L-1P| 80 mBTC Staked | +82.32 Profit | +102.9% ROI
Aug 2019 | 5W-1L-2P | 80 mBTC Staked | +45.47 Profit | +56.84% ROI
Total | 28W-17L-5P | 0.500 BTC Staked | +0.13792 BTC Profit | +27.58% ROI
---