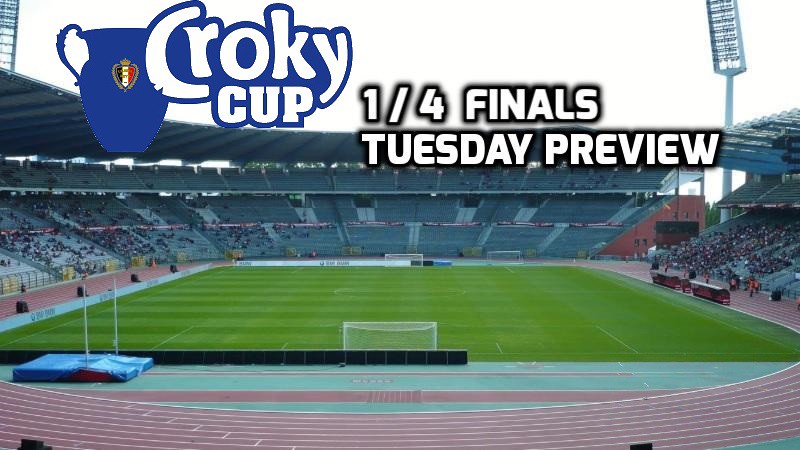 These posts contain previews on matches from the Belgian Cup with some on my personal bets, live-betting angles, Team Form, Injuries and Team News.


The Quarter Final Cup matches are being played on Tuesday and Wednesday. As always in these matches there is a high risk of coaches rotating when they see the league as more important. These cup matches will shortly be followed by 2 more weeks in the league this weekend and the next midweek before entering the winter break so quite the busy schedule ahead...

---
Sint-Truiden vs AA Gent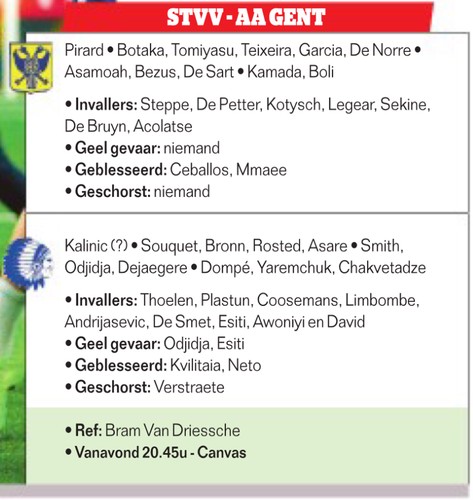 AA Gent is traditionally a strong cup team and this is the 15th time in a row they reached the quarterfinals. They are facing a very tough job in the league to reach play-off 1 this season and have the cup right now set as a top priority. The team already made the trip to Sint-Truiden Yesterday, trained on the artificial pitch and practiced penalties. They will still be without Verstraete and Goalkeeper Kalenic is questionable. Gent played a rather poor match against Charleroi having most of the possession but unable to create many actual chances. Sint-Truiden also takes the cup serious but will probably make some substitutions with an eye on the next 2 matches. I do rate Stvv at this moment as the slightly better team and they do play at home. The line moved mostly because AA Gent really showed to make the cup a top priority. I'm having a hard time seeing the home team who will not field a b-squad as the underdogs. The poor quality artificial pitch is a big factor and AA Gent coach will adjust his style to it. Both teams indirectly stated that the draw would not be the end of the world after 90 minutes. I took a small initial bet on Sint-Truiden +0.25 @ 1.80 , the line movement seems to be based on the fact that AA Gent clearly takes it seriously which in my view is something of an overreaction. I'm not committed to the bet and will get out of the way if needed. I would not be surprised to see a fairly even match with a good chance on a draw.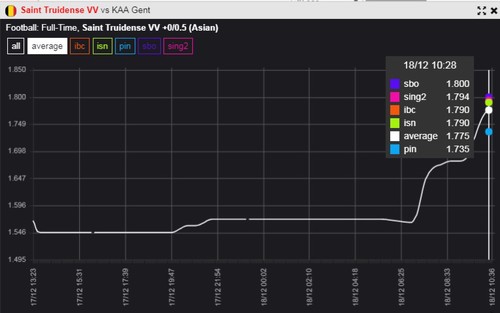 ---
Late team news might change my views on these matches. I take all my pre-game and live bets at Sportmarket Pro which are a European Betting Broker that is aimed towards more serious Sports Bettors. They always offer the best odds on the market with high limits and do not restrict winning player. On some of the bets, I take a bit extra in BTC. All these bets are shared exactly as I take them right after having placed them on Nitrogensports which means the odds should be available to follow for those who want. For Live Betting coverage and bets, check out our Discord Server.

---
Correct Score Contest
Predict the correct score in the Sint-truiden vs AA Gent match in the comments. A ~20% upvote will be split between the ones that got it right...