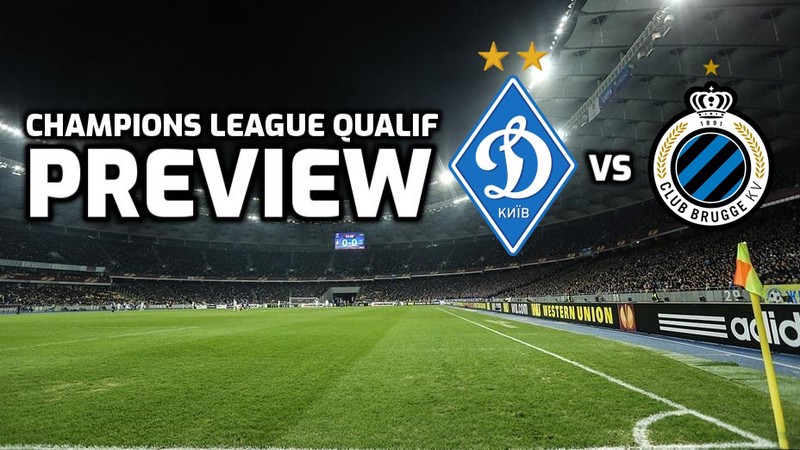 These posts contain previews on matches from Belgian Teams in Europe with some of my personal bets, Live-betting angles, team form, injuries along with general team news...

An Important match tonight for Club Brugge who can reach the next round in the road to qualify for the Champions League...

---
Dinamo Kiev vs Club Brugge
Club Brugge right now can very much be compared to Racing Genk at the start of last season. They have a quality team and play with confidence. They won the home fixture with 1-0 and come to Kiev without any sign of fear expecting to qualify tonight as they showed to be the better team overall. The dominance was not all that great though and playing away in likely hot temperatures. Both teams at times still looked a bit vulnerable in defense and Club Brugge might miss Sobol tonight. Dinamo lost last weekend 1-2 at home against Rival Shakhtar and was outplayed in all areas. Similar to last season with Genk, I am almost blindly willing to back Club Brugge in matches like this. I hesitated between option and missed the boat a bit as the odds dropped. I did manage to take some on Club Brugge +0.5 @ 1.925 and Club Brugge Team total Over 1.5 @ 3.22. I hate to chase the steam though so I won't take more right now at current prices. I will however watch out for the visitors along with the team total over and the FT Over Live. Club Brugge has a lot of offensive qualities and a coach that wants to move forward. Even though keeping a clean sheet will be a priority, they will move forward trying to score that important away goal. It remains an away match so it could prove to be more difficult for Club than expected. The in-game match picture should paint a clear picture though. Eventually at some point probably later in the match, Kiev will have to take risks if it's still 0-0 and leave spaces in their defense. I'm sure I will have multiple live bets on this match and am highly looking forward to watching it.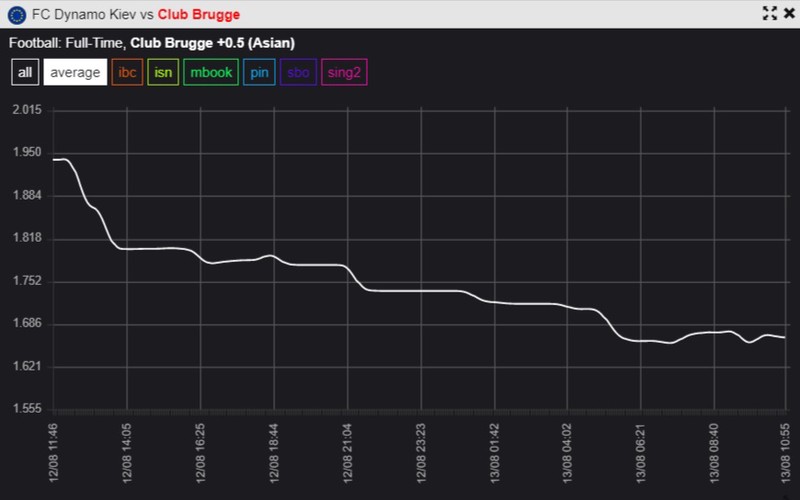 ---
Late info might change my view on what is written in this post. Matches will be covered live in our SBC Discord Channel. Bookmakers that I am using myself and can recommend are Sportmarket Pro, Nitrogensports, Sportsbet.io & Betscorum. Bigger bets will be shared here and on Twitter (@costanzabets) with proper record keeping. Bets can also be followed directly on copytip. Using my links when signing up helps to continue making these previews, Thanks!

EARLY BET
I took 1 early bet already on Week 4 of The Belgian Jupiler League as shared on Twitter (@costanzabets) and the SBC Discord on Anderlecht 1st Half +0 @ 1.766 on Nitrogensports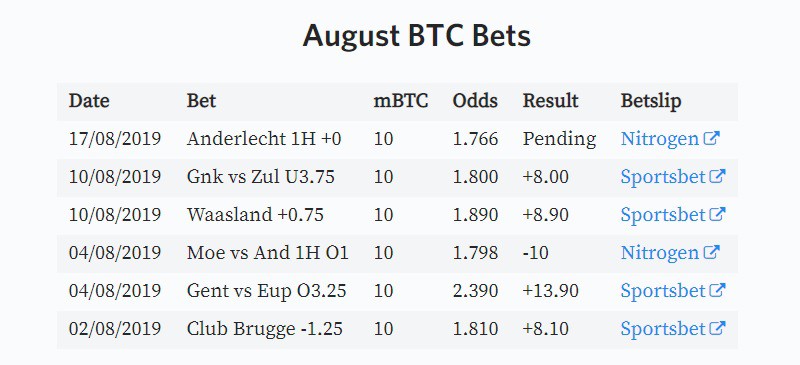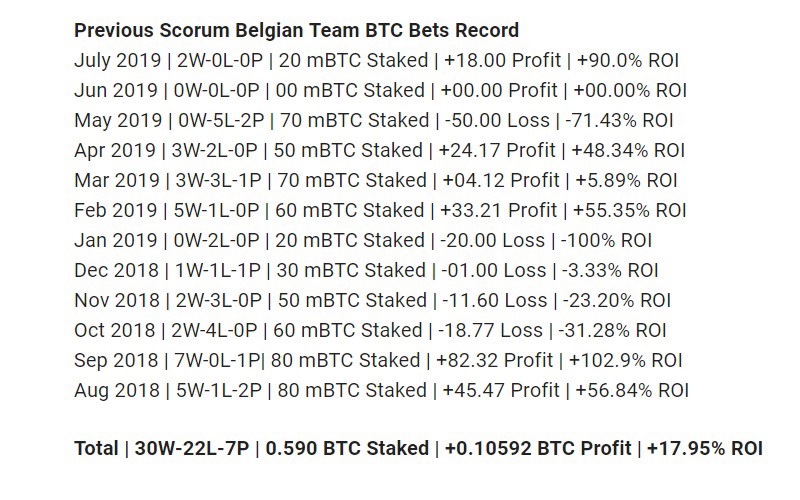 CORRECT SCORE CONTEST
Predict the correct score in the Dynamo Kiev vs Club Brugge match in the comments. A ~25% upvote will be split between the ones that got it right...