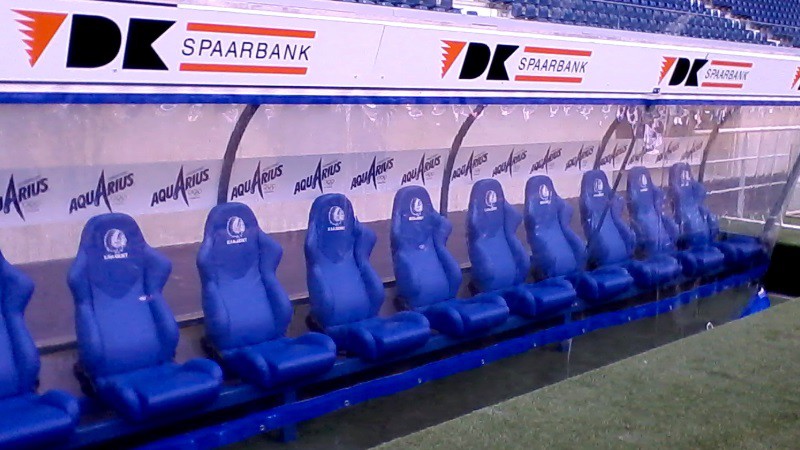 These posts contain previews from the Belgian Teams in Europe with some of my personal bets, Live-betting angles, team form, injuries along with general team news...


A similar scenario in the match between Racing Genk and Liverpool compared to the Champions League match of Club Brugge. The big favorite away team taking an early lead made it hard to get involved betting wise but I did proceed as planned in the preview yesterday to take a bit on the under in corners when this happened. I did end up lowering the risk a bit and took a small profit overall. Overall I'm quite cautious when it comes down to taking bets. The season is long and there is no need to force anything. I'm just patiently waiting to try and find really good spots to get into.

---

AA Gent vs Wolfsburg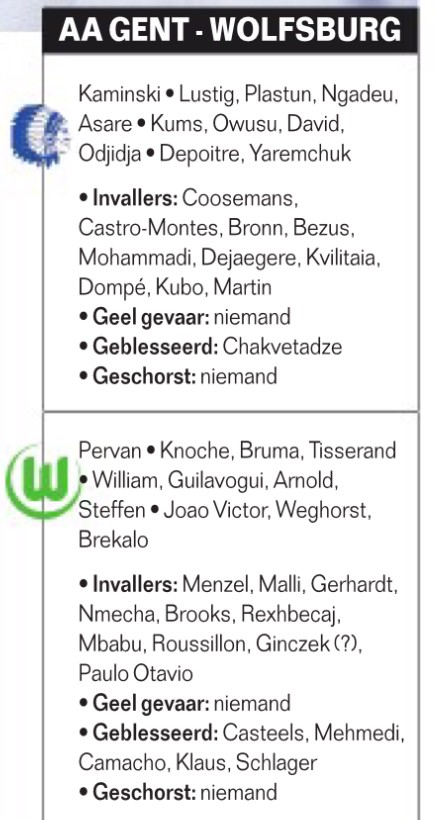 AA Gent has been on fire at home and is on an 11 match winning streak there. Wolfsburg has played 21 matches without losing and is co-leader in the Bundesliga. None of their last 5 matches in the League had more than 2.5 Goals while they did get a goal against in 8 out of 11 matches. 4 of those ended in a 1-1 score/ AA Gent tends to score quite easily (They scored twice in 10 of their last home matches) but also takes goals against better teams as seen against Club Brugge (which was an away match). The most obvious choice in this match would be to take the Both To Score bet but since I don't allow myself to take 1.66 types of odds I will just skip. I could not resist taking a tiny pre-game Position on Correct Score 1-1 @ 7.66 which is available on Sportmarket Pro. Live betting should make things more clear and hopefully provide some good spots to get into...

---

Frankfurt vs Standard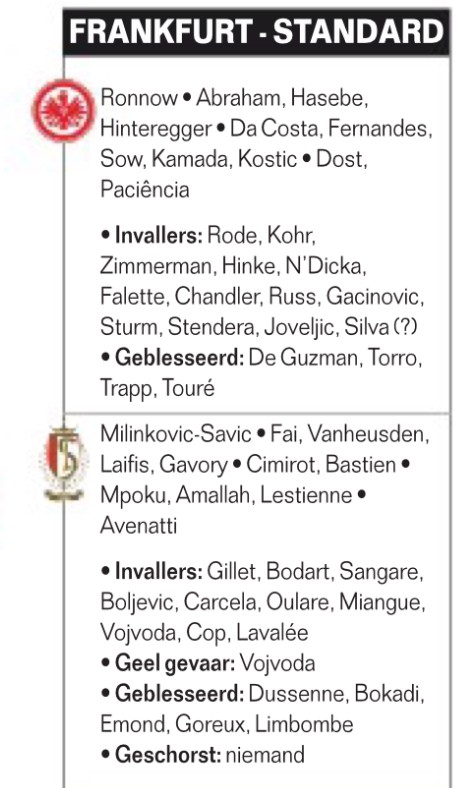 I'm not fully sold on this Standard team especially if Avenatti plays as a striker. This weekend it showed that it's a world of difference when Oulare who is extremely injury sensitive came in for him. It's always a big question mark which Standard will show up, they are capable of great things but so far this has mostly been at home against weaker teams. Frankfurt is currently 8th in the Bundesliga and is unbeaten the last 4 matches which all went over 2.5 goals (9 of 10 of their home matches went 3 goals or more). When teams have ex Jupiler League players in the squad it's always a reference on how strong they potentially are. Kamada from Frankfurt last season was one of the better attacking players of the league. Frankfurt lost 0-3 at home against Arsenal (which was their only home loss) and Standard 4-0 away. I would say the +1.25 on Standard might be set a bit too high. I don't really like Avenatti as striker though. If Oulare would be starting I might back the visitors. For now No Pre-Game Bets

---
Late info might change my view on what is written in this post. Matches will be covered live in our SBC Discord Channel. Bookmakers that I am using myself and can recommend are Sportmarket Pro, Nitrogensports, Sportsbet.io. Bigger bets will be shared here and on Twitter (@costanzabets) with proper record keeping. Bets can also be followed directly on copytip. Using my links when signing up helps to continue making these previews, Thanks!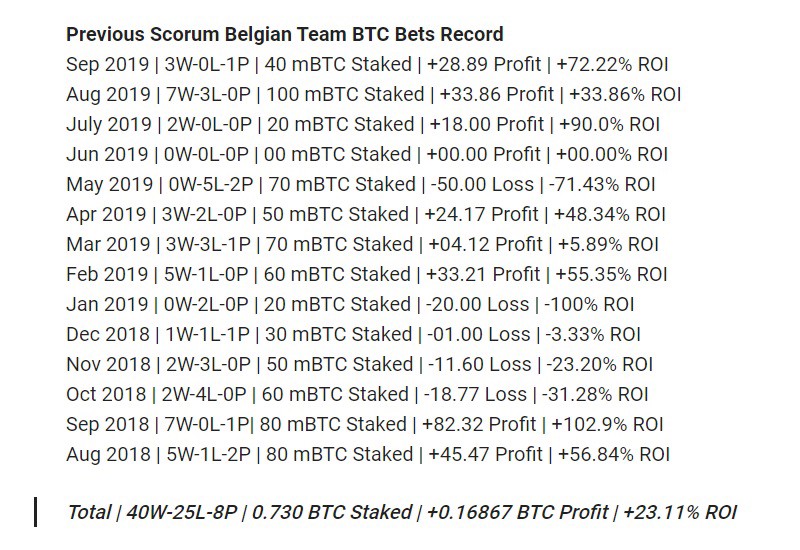 CORRECT SCORE CONTEST
Predict the correct score of the AA Gent vs Wolfsburg match in the comments. A ~50% upvote will be split between the ones that got it right...