I already covered the most underrated teams of the first half of the season on Monday. Today I'm taking a closer looks at the totals and which teams have been underrated in those markets

---
The Results so far this season against the Asian Total line on the Overs...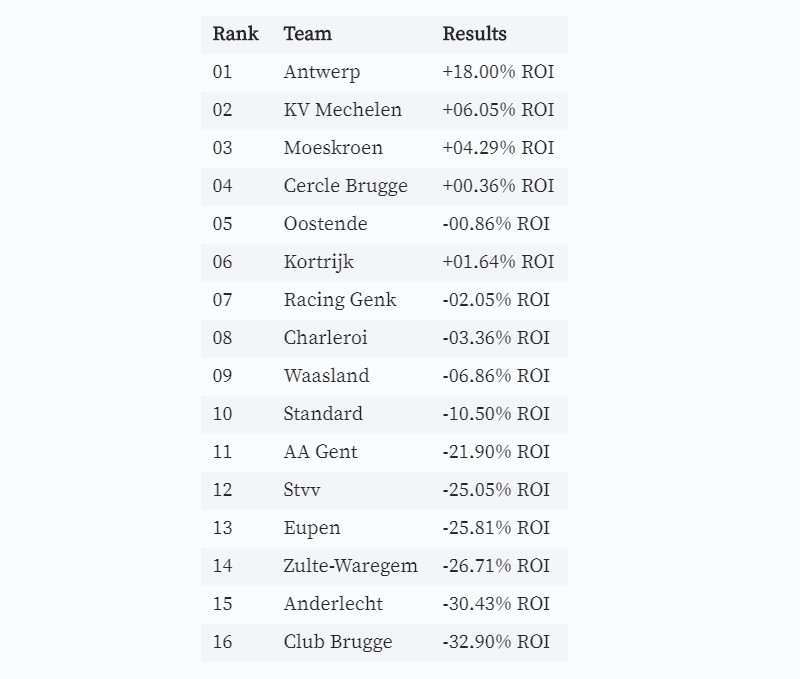 The league so far this season feels like goals come quite easy and it has an average of 2.80 goals each match. Yet the total lines have been overly adjusted which makes unders the way to go. There has only been 1 real over team which is Antwerp who does +18%ROI when blindly betting all the closing over lines. They adjusted their defensive style playing more open this season which is the reason. Club Brugge surprisingly is at the bottom mostly because they have a really solid defense and tend to win without covering their big handicaps. Anderlecht had somewhat of a scoring problem and had plenty of 0-0 scorelines.
---
Home-Away Difference Stats
Lines often don't take into consideration the difference between the overall approach of the teams home or away. Some of the teams tend to go all-out forward at home while going all defense away. The biggest Gaps...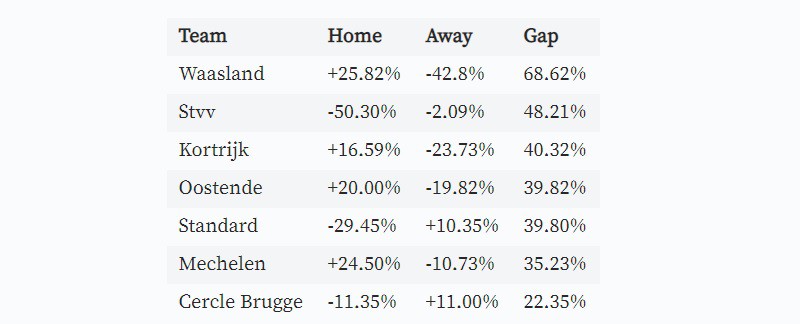 I'm liking these stats and there is certainly an edge to be found when using them properly. I will continue to analyze some of the numbers and backtrack some things from previous seasons in preparation for the 2nd half of the season...