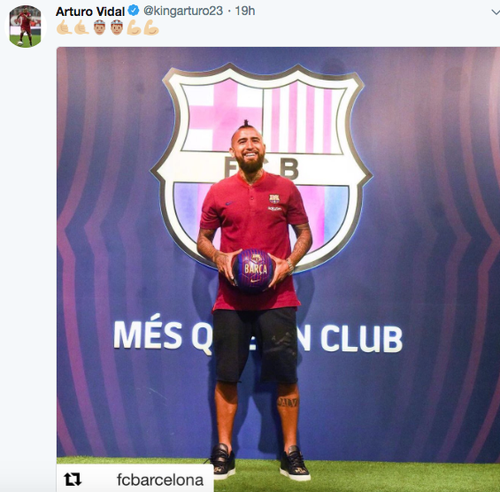 The Chilean international Arturo Vidal assured this Monday (August 6, 2018) to be "happy" and promised to leave "life in the field", after signing as Barcelona's new player for the next three seasons.
"I am very happy to be here in the best team in the world, I hope to make the most of it, help the team to win all the goals", said Vidal in the box of the Camp Nou stadium after signing his contract with the Barça vice-president, Jordi Mestre .
"We are sure that he will provide us with a lot of quality, play, intensity, we hope he will help us get many titles", said the Barça manager.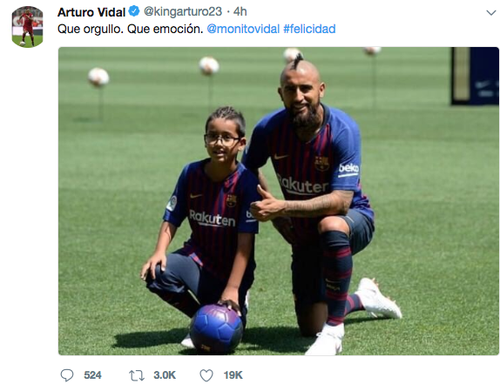 The player said he is going "to leave life in the field, so happy and start training." After these brief statements, the Chilean midfielder posed with the Barcelona shirt with his name, but without dorsal, as you still do not know the number that will look in the Catalan set. Vidal, who arrives from Bayern Munich, comes to supply the departure of Brazilian Paulinho, on loan to the Chinese Guangzhou Evergrande, the club from which he had arrived at Barcelona a year ago.
The transfer by the Chilean steering wheel ascended, according to the Spanish press, to 19 million euros plus three in variables, while the player would charge 9 million per season.