Here we go guys 1st of July is finally here, this is the official unveiling for Aaron Ramsey, Juventus' brand new and equally injury prone nro. 8, Luca Pellegrini, Adrien Rabiot and the weird never seen before red and white away kit. Ok... so we had a similar kit in the Calciopoli season (which i also disliked) back in the 05/06 season, maybe that's the reference point here. I won't talk about contract details and transfer fees at all, as this can be found on any mainstream news outlet... today I'm focused on impact and tactics, I hope you enjoy this article.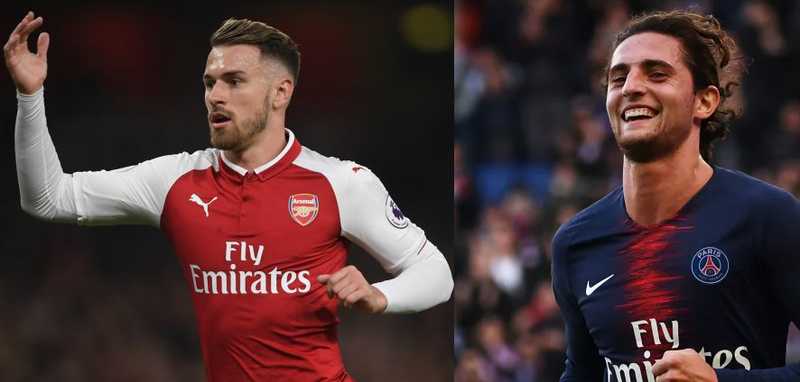 Let's focus a lttle less on the kit and more on the transfers on this lovely Monday night! Starting with Luca Pellegrini a 19 year old left back, who I thought was THE very well known young Roma midfielder when the transfer was mentioned. It wasn't him though... but from what I've heard and seen at this point I think he has that "Juve" potential, which is very promising and I am actually starting to warm up to the theory that he might be better than Leonardo Spinazzola in the long term and with the right guidance we can create a great backup player. We'll see what happens, as there are many reports that Pellegrini will move out on loan to Cagliari again this season even though Juve are very thin on LB reinforcements for Alex Sandro at the moment.
The second and third signing have gained a reputation for their injury problems in the last couple of seasons and that's what we're worried about. Ramsey has always been a Mr. Glass type player but has always impressed offensively for Arsenal when available (as Mr. Glasses are prone to do). He offers qualities that Juve have mostly been lacking in this 8 year title run in terms of an attack minded midfielder but we are yet to see how he adapts to Serie A football which offers less chances for outright expression on the pitch and more chance for injury at times, so sort of a gamble.
Rabiot is pretty a very good DMF in my opnion, but all of the present midfielder's one touch passing ability will be put to the test this season due to Sarri's style and I'm not fully convinced that Rabiot is much better than what Juve already have on hand. He is also injury prone and has been criticized for his lack of professionalism at times. I still think his defensive reading of the game might be superior to what we saw last season from the others, so I'm curious to see how he will behave in Sarri's system compared to Emre Can. Very hard to predict if he will be a starter this season, adaptability will be a big factor in this signing but he is a quality holding midfielder and is also very capable of filling in for Pjanic at DMF when required.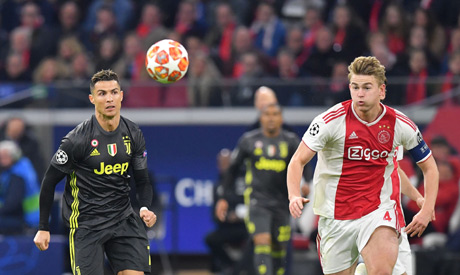 We finish off with the De Ligt saga, which is looking very promising due to the excellent rapport between the club and super agent Mino Raiola. A CB with very exceptional stats no matter what age group you're looking at. He is very physical, very technical and will surely slot into the Juve starting lineup immediately no matter what Sarri has in mind.
Thanks for reading till the end, I know it was a long post, and for those interested in the away kit... Well I looked for official photos and couldn't find any so you're gonna have to settle for some leaks. The apple never strays too far from the tree anyways, so the leak pic might as well be official.
PS. Apparently it's the one on the right and the shorts are red.