Argentina finished the 2019 edition to the Copa America in a respectable 3rd place after a 2-1 victory over Chile on Saturday, a match where the player mentioned in the title of this article was hilariously sent off. Although this isn't bad for a coach such as Lionel Scaloni who had never coached any senior side, apart from this Argentina squad, this obviously leaves a very bitter taste in the mouth of every Argentina fan. The last time Argentina managed to win a major International trophy was in the 1993 edition of the Copa America, exactly 26 years ago. Then the team was comprised of some former World Cup winners and some very exciting young players such as Batistuta, Simeone and Redondo. The coach at the time was Alfio Basile who also had led Argentina to the 1991 Copa America title two years before. So what happened to Argentina in this 26 year period? This is what we will analyse here today. Please participate in the debate if you're and Argentina fan as I would really like to see your opinions.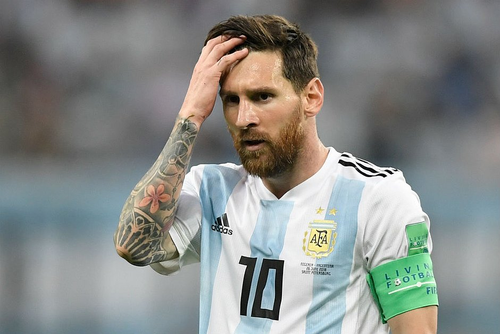 Lionel Messi is often accused of not giving his best when playing for the Argentine National team but he hasn't been playing for Argentina for 26 years. During the time he has played, Argentina have enjoyed their most successful patch during this long trophy drought reaching 3 consecutive major finals in the process. So it's obviously not Messi's fault, then who's fault is it? The answer is quite simple actually, the Argentine Football Association and the football culture within the country.
The AFA has long been accused of corruption and mismanagement of funds, staff and other assets but I won't get too deep into these subjects. What I'm focused on are their managerial appointments and what impact these coaches have had in the national team. Below is a list that shows every single Argentina coach since the national teams inception.

So the first thing to note that they are all from Argentina except for one, this is not unusual as if you look at the same list for any major national team you will see a similar pattern. Now let's look at the appointments from 1994 up to this day, if you look closely at all the coaches you will notice that many were inexperienced and others had won nothing of any major significance at the time of their appointment. The most sensible appointments were Gerardo Martino, Edgardo Bauza, Marcelo Bielsa and Jorge Sampaoli(in that order). I say this because they had the most experience and did win major titles before being appointed but what is the one thing all of them have in common? None of them have won a major title in Europe and the impact that this has cannot be underestimated.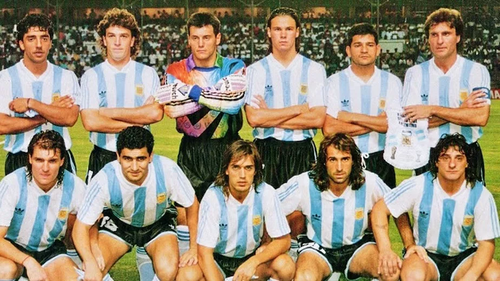 The best players and coaches compete in Europe and this also includes most of the players in the Argentine national team. A coach that fails to test his qualities in this environment is undoubtedly at a disadvantage and this is getting progressively worse as most of the best players are now scattered among only the most elite clubs in world football. On this point the solutions are quite obvious as we have 2 very capable Argentine's at the helm of two of these elite clubs in Diego Simeone and Mauricio Pochettino.
The second point is where things get a little more complicated, the Argentine football culture praises those players who are magicians with the ball at their feet. Who are fast and decisive in their actions, some are even revered as footballing gods but there is a problem with this. You can only have a small amount of these players on the pitch if you are expected to win a major competition against quality opposition. They usually don't do much in defence and Argentina have usually had many of these players during the period in question.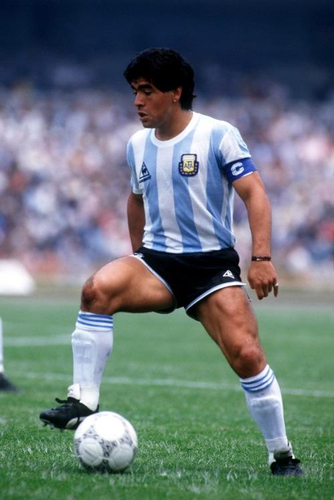 Argentina have arguably had the best of these types of players throughout history with Moreno, Pedernera, Sivori, Houseman, Maradona and now Messi. If I was a kid from Argentina I imagine that I would definitely want to become a Messi-type player as opposed to an Otamendi-type when I grow up. This is another problem, there is a lack of quality defensive players in Argentina and this has been the case for several years. There have been many exceptions such as Ayala, Zanetti, Samuel, Simeone, Cambiasso and Mascherano. When each of these players were at their peaks they were usually the defensive enforcers in an otherwise offensive team. Otamendi is a good defender despite being criticized at this Copa America but his failings are mostly due to the lack of a consistent and aggressive back line. In the midfield I would only consider Leandro Paredes as a DMF, all the others are offense minded MFs and in truth Argentina don't have many of these quality hard men to call on. The exact same situation happens in the Goalkeeper position where Argentina were calling up Sergio Romero for years while he failed to find any sort of consistent playing time after leaving AZ Alkmaar for Sampdoria in 2011. Romero has 96 caps, more than Maradona's 91, and has only recently been substituted as first-choice GK by Franco Armani. It seems there is a problem with Argentina and defensive players, it seems like a cultural thing because everyone wants to become the next Maradona apparently.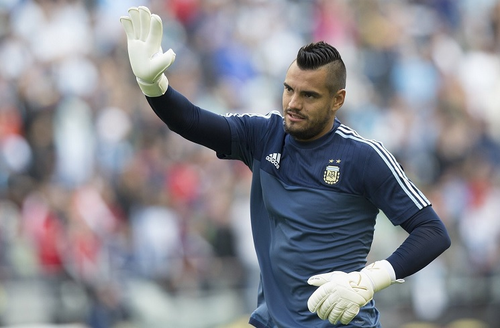 In essence the AFA has to invest heavily in this department and make sure their young defenders are getting the best coaching available even if this means shipping them off to defensive leagues such as the Serie A at a very young age to develop their tactical sense. The quality gap between leagues and clubs in Europe are very evident, as the Premier League is easily the most competitive and the two Spanish giants are easily the most recognized teams in the world. This means that all the others have to play catch up including the teams in South America because this has a big effect on the national team. The truth is that this is nearly impossible as it requires a lot of financial outlay to reach their level, so it has to start with some incentive by the AFA to improve this specific area.
If the AFA and the top Argentine clubs unite in this cause we might see a increase in defensive quality and consequently positive results in the coming years. Sorry for the long post I hope you enjoyed it and have a great week.