Now that the Euros and Copa America are all wrapped up, we won't have football for another month. But now might be a good time to get ready for the new season of Fantasy Premier League. Haven't tried it out yet? Then you should and this guide is a good place to start.
---
What is Fantasy Premier League (FPL)?
Fantasy Premier League or FPL is a fantasy sports game played by over 8 million football fans worldwide. You have a task of assembling a team of 15 players under a budget of 100m. This team should contain a total of 2 Goalkeepers, 5 Defenders, 5 Midfielders and 3 Attackers. The prices of these players may range from 4m all the way to 13m.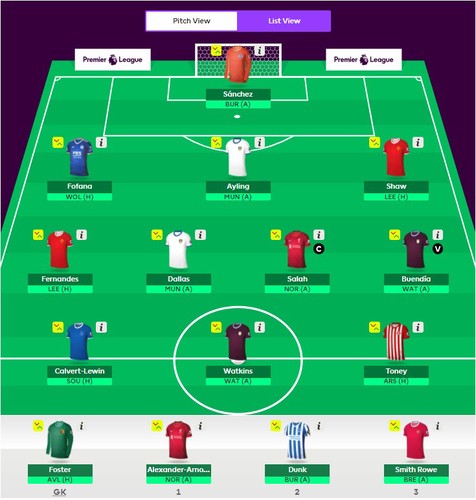 Rules Of Fantasy Premier League.
Rules for squad selection.
Every game-week you get a free transfer. Every transfer after that costs you a total of 4 points. Every game-week you may select a squad of 11 players and bench 4 players. You may, at all times, have a goalkeeper, 3 defenders, 3 midfielders and a striker in the playing 11. Some popular FPL formations are 3-4-3, 3-5-2, 4-4-2 and the 4-3-3. One may also select a captain every game-week. The points tally of every captain is doubled.
Event and Points.
Play for 60 minutes.
Play more than 60 minutes.
Goal by a goalkeeper or a defender.
Goal by midfielder.
Goal by attacker.
Assist by a player.
Clean Sheet by goalkeeper or defender.
Clean Sheet by midfielder.
Three saves by a goalkeeper.
Penalty save by a goalkeeper.
Penalty missed.
Every 2 goals conceded by a goalkeeper or a defender.
Yellow card.
Own goal.
Red card.
Other than this the top 3 players in every game shall be awarded with bonus points ranging from 1 point to 3 points based on their BPS score which takes into account a variety of statistics like goals, assists, clean-sheets, passing accuracy, etc.
---
Chips.
Every FPL manager gets 4 chips at the start of every season. The chips are as follows:
Chips and use.
Wildcard: Unlimited free transfers.
Free Hit: Unlimited free transfers for one week only.
Triple Captain: Triples the points tally of your captain.
Bench Boost: Points scored by bench players included in the total points tally.
Note: All chips except the wildcard can only be used once every season. The wildcard can be used twice in a season. Once in the first half and once in the second half of the season.
Note: You may use the chips only before the deadline of every game-week.
---
Why play FPL?
After signing up for FPL and assembling your squad, you may join or create FPL mini leagues. Mini leagues are basically for competing against your friends at FPL and some good old banter. Just create a mini league, copy the link or a unique code and send them out to your friends. You may also compete in Global Leagues that you are automatically enrolled into.
Caution!
FPL may be addictive, frustrating and at times may lead to overthinking. Play responsibly.
---
Hello Scorum! Hope everyone is doing fine. If you liked the post, I might have something interesting for you people.
So it's been more than year since the spread of corona virus and we've been stuck at our homes. With all my school work done, suddenly I have found myself with a lot more time on my hands. I have decided to write a newsletter about the one thing I have a love and hate relationship with, Fantasy Premier League.
If you liked the above post please do consider subscribing to FPL Unplugged.
Also you can join The Differential's mini-league here.
League Code: c7uuj6
---