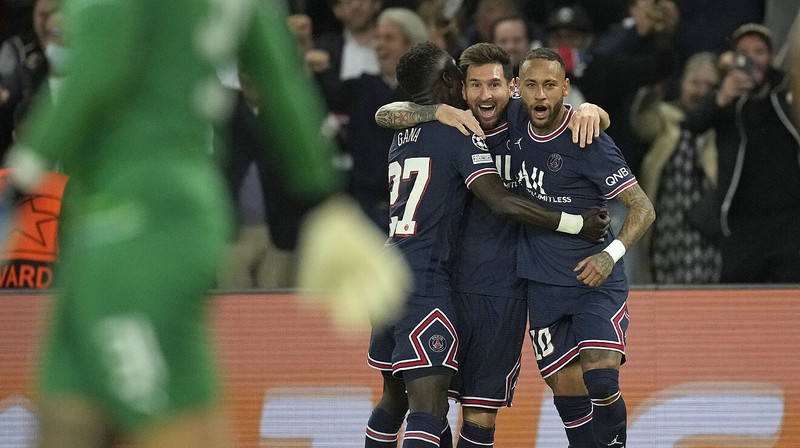 Should I say this is the talk of the week because Messi finally got his debut goal which is also the match seal goal for Paris saint German in their second Champions league match against Manchester City at parc de princes.
Pochettino who was looking to get his revenge back after Guardiola defeated him last season home and away, as successful did that without the almighty Manchester City team getting a goal and we can deny the bad officiating in the first of the match which De Bruyne should have been shown a red card after a stupid tackle on Gueye, this tackle was worst than Bisaka's own against young boys and was shown an instant red card but Kevin was shown a yellow instead.
Gueye gana got his first champions league yesterday after the pass from mbappe to Neymar which was in the right position fail to make it worthwhile before dropping to the right foot of Gana who placed it beyond the reach of Manchester city goal keeper and defenders, after the goal, the away team continue to find an equalizer in the first half but failed to get one which left the first half score 1-0.
The second of half begin and the home team, begins to look for another which we saw a lot of error from Mbappe and Neymar even Gana playing a lot of lose pass, but at exactly 74 minutes the 6 times ballon d'or winner doubled the lead for his team courtesy from Mbappe the one with the assist which was the final score of the match.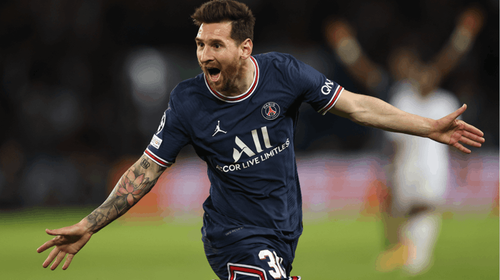 A big round of applause to Nuno Mendez, Donnarumma and Verratti, these players were at there best and gave it all in the match.
PSG top their group with 4 point which is same thing to Club Brugge who sit at 2nd position.
Don't forget champions league continue today.