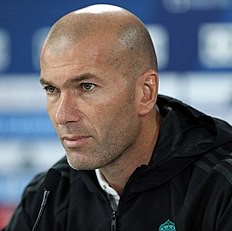 The transition from a top player to a top Manager has never been an automatic process,brilliance on the pitch doesn't always translate to brilliance off it, it's almost like you can't have it both ways, and there must be something to balance the books, but Zinedine Zidane looked poised to break that age old stereotype with a blossoming start to his Managerial career when he took over Real madrid in January of 2016.
A champions league triumph in his debut season laid down the marker as a sign of good things to come, it was followed subsequently with a la liga triumph and back to back champions league titles in his first full season in charge and he then went on to win another champions league title before resigning at the end of the 2017/18 season, a surprise at the time given he was Real Madrid's most successful manager in recent history, but a whirlwind period at the club that saw them Appoint and sack 2 managers within a season, further strengthened Zidane's status as a top manager and saw the Frenchman return to the Madrid dugout in March on a 3 year deal, his return to the club meant that he was already some sought of hero the Spanish club cherished, but that legacy is looking to be tainted after a rather disappointing start to his second tenure in charge of the club, what's exactly gone wrong?
The Re-appointment of Zidane as manager looked to be the only highlight of an underwhelming season For Real Madrid,where they finished 3rd in la liga on 68 points, 19 points behind league winners and arch-rivals, Barcelona and crashed out of the champions league at the round of 16 stage to a youthful and underdog Ajax side, their worst performance in the competition to date, it at the very least gave them hope that their rough patch was over and if there was anything to bolster that optimism, it was the success the frenchman had achieved at the club in his previous tenure under similar circumstances, but 7 months in and the feeling at the club hasn't changed much, it's still a mere feeling of positive hope as opposed to the positive change they should be seeing by now, zidane might have lasted longer than the two previous managers at the dugout in Julen lopetegui and Santiago solari, but the problems which were laid bare in those tenures still remain long standing and don't look to be vanishing anytime soon, But what does that mean for Zinedine Zidane at the club? Were his previous achievements a mere fluke? If they were, what could the justification be?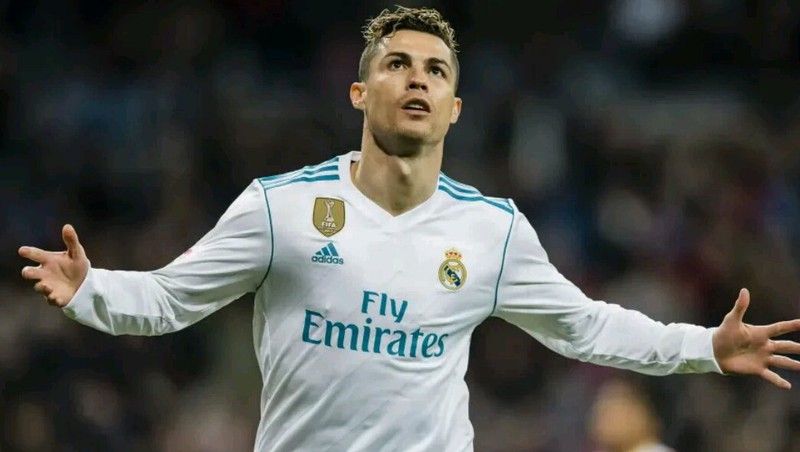 The Frenchman inherited a squad with most of it's player's still in their peak and his major work seemed to be motivating the players more than anything else, there was never any clear pattern of play during his first tenure and it seemed to be all about the individual brilliance of his player's, christiano ronaldo was very much at the peak of his powers with a supporting cast of, Luka modric, casemiro, karim benzema, Marcelo, sergio Ramos and Toni kroos and this often masked how tactically inept zidane was as the manager, Real madrid scored a lot of goals, but conceded a lot as well due to the overlapping tendencies of Full backs, Marcelo and Dani carvajal, this was never seen as a problem as Madrid won most of their games, so questions needed not to be asked, but with Ronaldo gone and the rest of the core of that team on a steady decline, Real Madrid look toothless upfront at times and more worrying generous at the back, the lack of a defensive setup in the team is finally being laid bare as their once fire brand attack is no longer there to bail them out.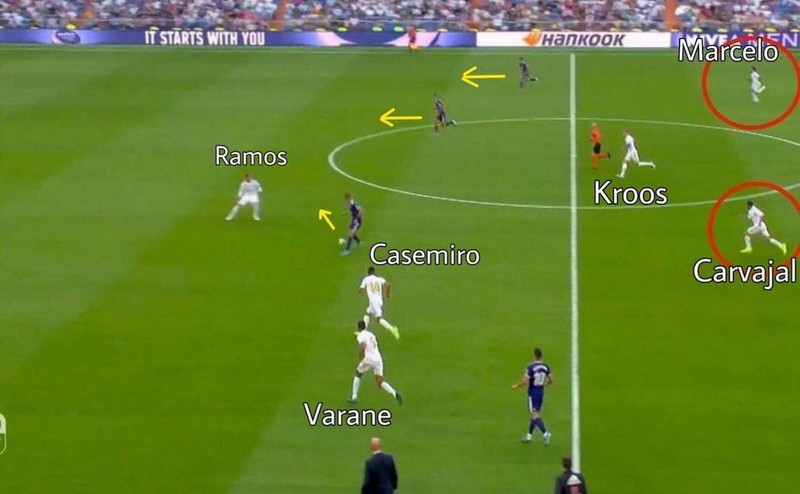 These problems looked to have been addressed in the summer, with a £310 million spurge on players suggesting that at the very least there would be that individual brilliance to look up to again as was always the case with zidane, Eden hazard, luka jovic, eder militao, ferland mendy, rodrygo goes were all signed under his watch and not to mention the already existing vinicius junior a player who was hyped up to replace Ronaldo, a further proof of the Frenchman's over reliance on individual ability was his incessant courting of, manchester united midfielder,Paul pogba and PSG forward, Neymar despite having Eden hazard, vinicius junior and rodrygo goes, all vying for one position on the right side of Madrid's attack and James Rodriguez and isco as still valuable midfield options, there's an abundance of talent at his disposal so much so that the bare minimum expectation, should at the very least be not failing to have a shot on target in an European game, the 3-0 defeat to psg at the PARC des princes stadium perfectly summed up how the post-Ronaldo has been at the club and if anything what zinedine zidane's career has been as a manager, a hit-and-miss.
But with the Portuguese talisman now gone, it's becoming more likely to be a miss every game, Real madrid's attack on the day had a combined 320million worth of talent in Eden hazard, karim benzema and Gareth bale and substitute Luka jovic, but they somehow still failed to have a shot on target further highlighting just how much of a gaping hole christiano Ronaldo left in the team.
Had he been there on the night, it probably would have been a high scoring draw, his ability to take games by the scruff of the neck and win games for the team even after an average performance is second to none, but his absence meant that Real Madrid's attack can no longer bail them out, while their defence is becoming more guilty in conceding,last season they scored a record low amount of goals 63 and conceded their highest, 46 and have continued in the same fashion in la liga, scoring 9 and conceding 6, a testament to how far madrid has fallen as well club, while it would be too much of a stretch and seem like clutching at straws to suggest all of zidane's achievements were a fluke and he was gifted, this was the match that really showed the difference between being a top manager and a mythful one, you now know, don't you?