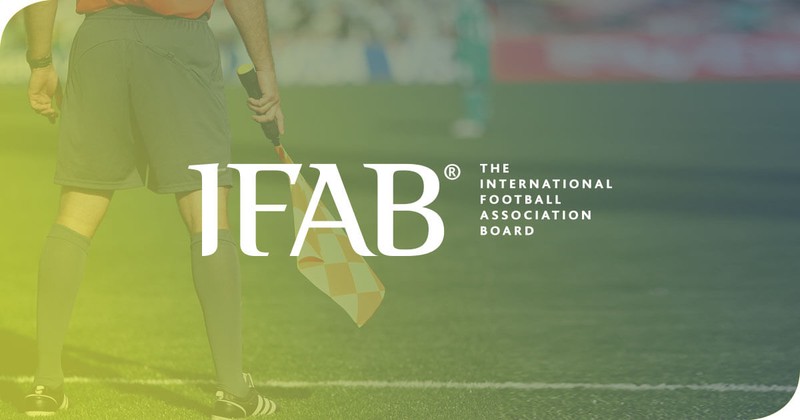 New I.F.A.B. (International Football Association Board) rules in football's world from next season, let's check together 10 new rules that will change the game a little bit:
Handball: willingness remains, but it will still be foul even for an involuntary touch, if the arms are in an unnatural position as shoulder height or above and if the arm is larger than the body. The more the arms are detached from "6 o'clock", the more it will be possible to give penalty.
Goal kick: the goalkeeper will not be forced to kick the ball out of the penalty area, but can pass it to a teammate also inside the 16-meter area.
Coaches: from now, like the players, they will be booked and eventually sending-off. From now on like the players, once sending-off they will skip the next tournament match.
Free kick: The team that will have a free kick in his favor cannot dispose any players in the opposing wall, but only at the distance of at least one meter from it, in any direction.
Penalty: The goalkeeper will be obliged to keep at least one foot on the line, no longer two.
Substitutions: It will no longer be mandatory for the players to go out from the halfway line, to avoid wasting time it will be possible for the substitute player leave the field from any position.
Ball touched by the referee: If happen that the referee's touch favors an assist or even a goal, or simply makes the ball lose by a team, the game will be resumed with a referee's throw, while in the penalty area the ball will always go to the goalkeeper.
Cards and advantage: it will be possible, for the team that will have a foul to his advantage, to immediately hit the free kick without waiting for the referee's sanction, who when the move end will extract the card (yellow or red) to the player who caused the foul.
Referee throw-in: The referee will deliver the ball directly to whoever has to play it, and the opponent must keep at least four meters away.
Handball goal: Any goal scored with a touch of a hand (also involuntary) will no longer be validated. However, this rule does not apply to own goals.
Lately more and more improvements have been implemented in football, from the VAR to Goal Line Technology, what do you think about it? Do you think it will be enough to change something or something else should be added?
⚽️⚽️⚽️⚽️⚽️⚽️⚽️⚽️⚽️⚽️⚽️⚽️⚽️⚽️⚽️⚽️⚽️⚽️⚽️⚽️⚽️⚽️⚽️⚽️⚽️⚽️⚽️⚽️⚽️⚽️⚽️⚽️⚽️⚽️


Join the sport revolution & considering to vote us as witness and check for other witnesses like:
@stimp1024
@waveyourflags
@bro-delegate
@sahkan
You can vote witnesses here.