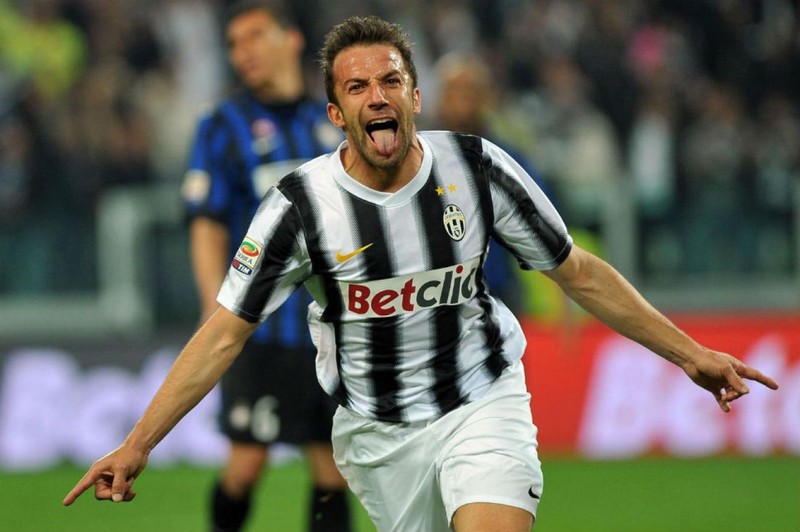 The photo you see is much more recent than the birth of a goal that this exemplary sportsman invented. Yes, few can boast of having been able to give their name to a certain style of goal, and Alessandro Del Piero is one of them.
In Italy he is called "Gol alla Del Piero". Stylistically one of the most beautiful ones to see, the shot from the farthest and most difficult place to rub your eyes. He wasn't the first to do it, but he was the first to do it in his own way, creating a real trademark that he has re-proposed in different styles during his career of almost twenty years in the same club, Juventus, before going to play in Australia and ending his career in India.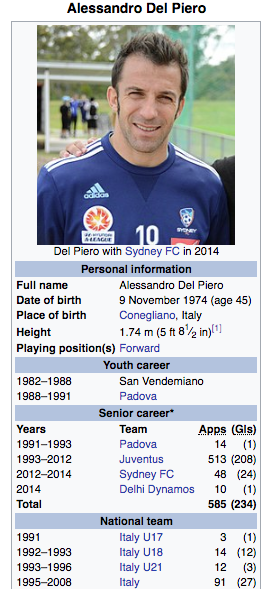 Among all those who proposed the most beautiful of all in my opinion is the first, the one who named his goal, dating back to September 13, 1995 in a Champions League match: Borussia Dortmund 1 - 3 Juventus.
25 years have passed and still today there are those who speak about it, I had the good fortune to see him in action in those years, at the Stadio Delle Alpi in Turin, I was a Juventus subscriber and I was lucky enough to see a couple of his goals, unfortunately not that one.
That kid goes to the left making it appear to go to the end of the field to cross, deceives everyone and goes back to the edge of the area, here is a sudden feint that mocks the opponent making him believe again that he is going back to the corner kick line, an immediate shot from the opposite side and with extreme agility he deposits the ball at the "7" in the opposite his position without even almost finishing his legs and body feints.
In case my description has not been exhaustive here is the video:
I know the quality is not excellent, but you tell me if it's not a crazy goal!!!!???? I've never been able to get it out of my head since that day, amazing.
Of course, it's also true that I've been Juventus fan for almost 38 years, but I've never seen a player with his crystalline class in my heart team again, especially in the first part of his career.
If you don't know this player take a look at his other masterpieces too, in the following video there's a substantial sample and you can find many of them with his now legendary "alla Del Piero" brand.
Thanks for watching and reading, take care, a big hug and see you soon!