The Red Devils have a golden generation, that is for sure. They confirmed it with a wonderful victory against Brasil in the last World Cup. It was 50 years ago they managed to get to the Semi Final with a sad place outside the top 30 of the World Ranking. A recent study shows that Belgium since the last 4 years has become a real killing machine !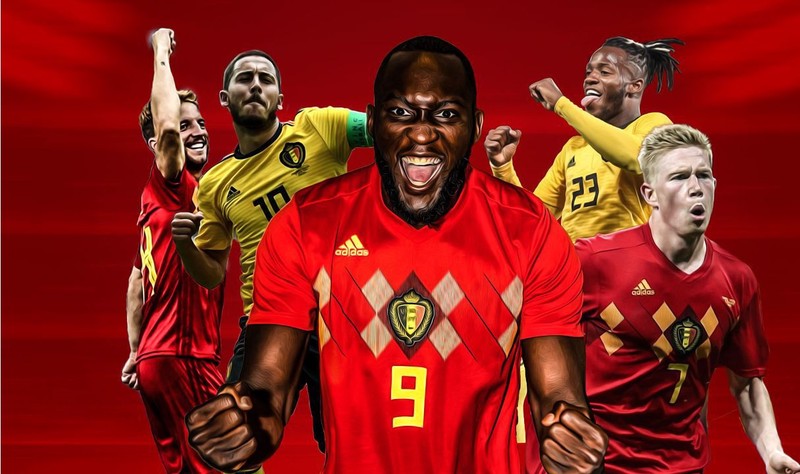 It happened in March 2014. That day the Belgians played a 2-2. It was the day they start working from the negative goal balance to an all-time high ( if we stay in crypto terms :o) )
In 4 years, from -2 till exact +100 ( Result calculated after the 0-4 victory against Scotland, Sept 2018 ). Off course a 9-0 victory against Gibraltar, a 8-1 victory against Estonia etc makes it go fast.
Since these 4 years, they scored the most goals. 152 goals in 60 games. Germany made 142 in 66 games. See overview below.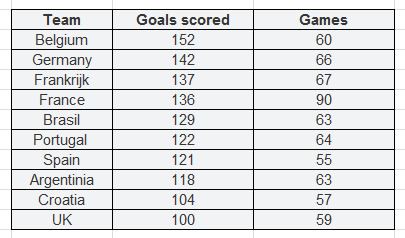 Romelu Lukaku
Romelu Lukaku gets a lot of criticism from the supporters. I still wonder why? He is a beast on the picth. He made 36 goals in the last 4 years. Nobody did better so at this time he is the number 1 in Belgium since the start of the World Cup.
Eden Hazard made 21 goals and gave over 15 assists.
An overview: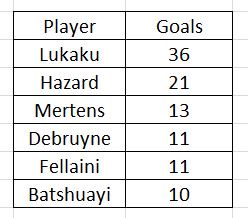 Next match: First match ever on the Nations League
Ysland against Belgium tonight. They played 9 times before against each other and 9 times Belgium won. It should not be a problem this time either but never under estimate the strength of a group. Also the defense of Ysland is not bad at all. They play in a small stadium for only 9500 people. Ysland wants to show the 6-0 lost against Swiss last week was a mistake.
Belgium wants to win their group. It gives a ticket to the European Championship but also 7 mil euro!
Who to expect on the pitch?
Belgium
Courtois
Kompany, Alderweireld, Vertonghen, Meunier
Witsel, Tielemans, Carrasco, Hazard,
Mertens en Lukaku
Ysland
Halldorsson
Saevarsson, Ingason, Sigurdsson, Magnusson
Gudmundsson, Bjarnason, Sigurdson, Gunnarsson, Halfredsson
Finbogason