Dear Sports enthusiasts
People who read my top 10 post of my "best book ever read " ( https://scorum.com/en-us/scorum/@dieterd1983/my-favorite-sportbooks-what-are-yourse) are aware that I like to read good books about sport. This is an update on that list.
I have found a new book and it is a rather funny story and if you would see this as a movie you would say ' impossible' but no no my dear readers, it is a true story :o)
The book 'Kaiser':
For the older generation on Scorum, this player might ring a bell, but the soccer career he made is nowadays impossible.
Carlos Henrique Raposo, alias Carlos Kaiser was born in Brasil in 1963. Like many other Brazilian boys the easiest way out of the "favella's" is by playing soccer. But what do you do when you cannot play soccer? Just fake it!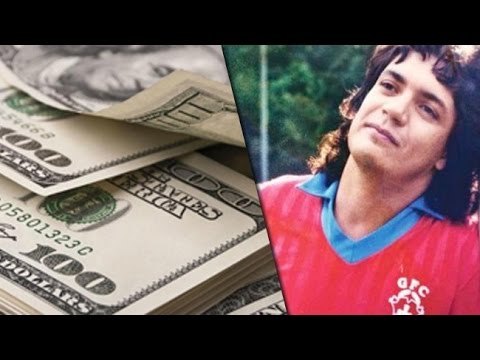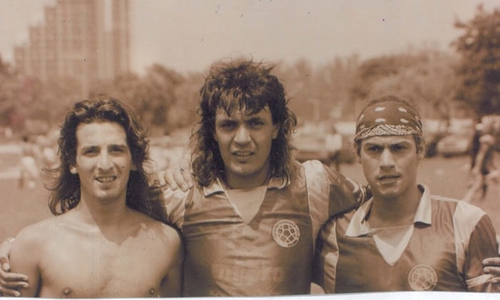 Having your best day on the best day
What do I mean with that? 'Kaiser' must have taken a power pill because when he was playing with a local team, he showed on one day some nice goals and actions. A Mexican team who happened to be there thought they found the new Pele and gave him a contract. The biggest mistake they ever made! Kaiser only played 23 minutes for that team. After he few months they sold him to another team.
His new team was back in Brasil and he managed to become good friends with real good players. Not the "wannebee" he was. He built his own network and that with help from his friends he managed to be transferred to several good teams.
How comes the teams were not aware he couldnot hit a ball?
Internet, Youtube, etc didn't exist so contact between teams happened by letters and many teams didn't do that
One thing we have to admit, Carlos worked hard to stay a professional player. His physical condition was as good as the top players. Also his could speak like a lawyer and was a master in manipulating people.
He looked for look-a-likes who could play well and made small movies showing to bigger teams that he could play soccer.
Because he had important famous friends, he succeeded every time again and signed big contracts but whenever the ball was involved he claimed to be injured, tired of he started having fights with other players so he received a red card and was not allowed to play for some weeks.
'Slept with 1000 women'
Carlos was addicted to the glamour. Glamour means wives, money and a lot of sex. He went out the whole weak and kept his shape up to date with ... ;o)
"I made sure I was seen with the greatest Brazilian footballers. Just being a football player made me a magnet for women.
"I was addicted to sex, like Michael Douglas. I would sleep with at least three women a day."
He managed to be important for the group atmosphere and whenever a team wanted to fire him the whole team was against the teammanager. Many times he succeeded to stay in the team, not to play soccer but earning tons of money.
His career last 26 years, he didn't even score a goal in 26 years. Who can say that?