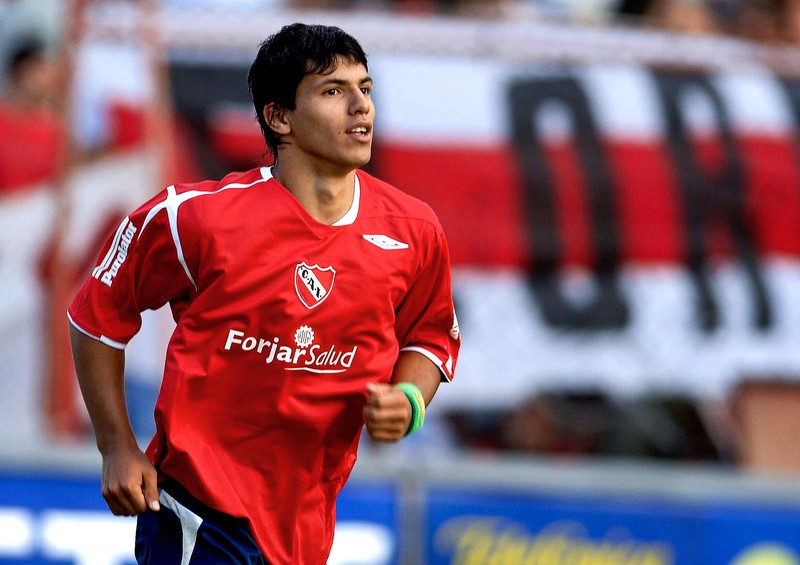 At age 33, Sergio 'Kun' Agüero announced yesterday that he is retiring from professional football due to health reasons after playing for 18 years in his career. In the wake of that announcement, the football world has shown nothing but love and massive support to the Argentine.
Ranging from former teams he's played for, teams and players that's he's faced as an opponent, former teammates, teammates at Barça and sports tabloids all over. The messages of love and support poured in from all corners of social media.
See tweets below starting from that of his boyhood club - C.A. Independiente.
His first European team, Atlético de Madrid also tweeted
The team where he did the most exploits and achieved legendary status, Manchester City also had words to say
Agüero's Memorable Moment(s)

The scenes above as posted by MCFC is arguably the most memorable moment in Agüero's career. An iconic goal and moment in the history of Manchester City FC. May 2012, last game of the season against QPR, in the 94th minute (93:20 actually), Agüero scored the winning goal that clinched City's first Premier League title in history. That goal marked the beginning of huge success for the blue Manchester club.
See one of FC Barcelona's numerous tweets ❤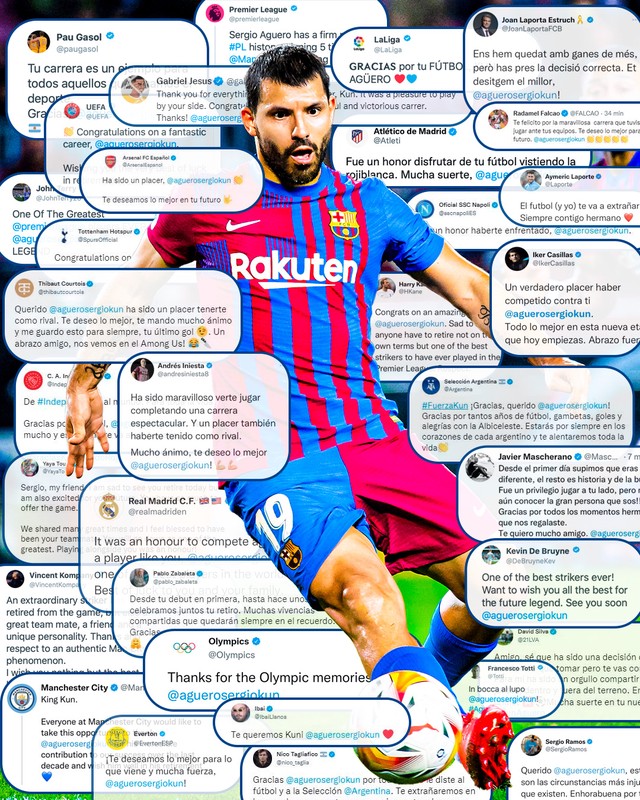 Agüero's Career in Numbers
•Appearances
Agüero's professional football career lasted for eighteen years, and in that period he played more than 600 football matches for club and country.
•Goals in official matches - 420
18 - Independiente

100 - Atlético de Madrid
260 - Manchester City
1 - Barcelona
41 - Argentina
•Trophies - 18
1x Copa America
5x Premier League
1x UEFA Europa League
1x UEFA Super Cup
1x English FA Cup
6x English Football League
3x Community Shield
2008 Olympic Gold Medalist
•Some Premier Leaague Records held by Agüero
Top-scoring overseas player in PL history (184 goals)
Most hat tricks (12)
Most POTM Awards (7)