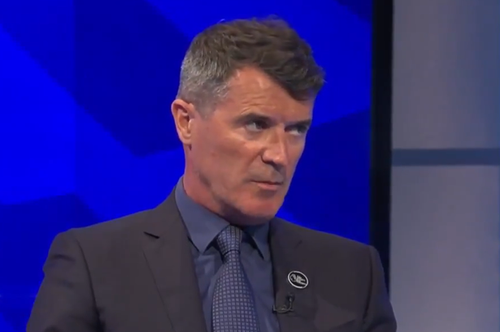 Manchester United legend and Sky Sports pundit, Roy Keane is almost becoming a household name for every football lover. It becomes so unusual now if there isn't a talking point coming from Roy every week. He's either criticising or throwing major jibes at players or managers. What a character 😅
Well, this week wasn't going to be any different. While on duty during the Chelsea vs Manchester United game at Sky Sports studio, he and fellow Sky Sports pundit Jamie Carragher had a rather interesting and amusing argument about Man United's Cristiano Ronaldo.
Roy Keane said that Ronaldo was not signed to Manchester United for him to sit on the bench especially in the big games against top opponents. This ensued due to Ronaldo's show of frustration at the end of the game for being left out of the starting XI.
Also commenting on Man United's lack of style and poor form, Keano insisted that Cristiano Ronaldo at almost 37yrs was never going to get Man United back to winning the premier league title even in 2 years. He continued that Ronaldo will probably help MUFC to win cup trophies like the FA Cups and the likes.
Neville's Reaction To The Argument
Garry Neville obviously enjoyed that one as he posted a video of himself laughing 🤣 while watching the lads in the studio. See video below
See the video of Roy Keane and Jamie Carragher argument 😅😅 below 👇👇