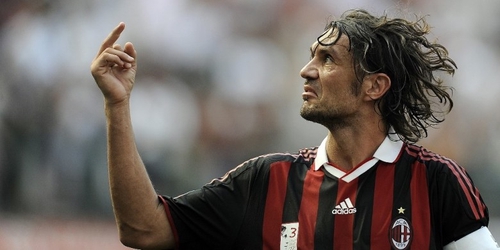 AC Milan legend Paolo Maldini revealed the reason for being willing to return to San Siro to occupy one of the directors' positions.

Former captain of Milan was officially appointed as Director of Sports for the Strategy and development of a team called I Rosonerri, Monday (6/8/2018).

Before this time, Maldini already twice got an offer to return to Milan. The former tough defender who was identical jersey number 3 admitted that he had refused to return to Milan because there was no role in line with his expectations.

First, when he was asked by Barbara Berlusconi, but did not continue. Secondly, when Milan was still handled by a Chinese owner, he decided not to collaborate because there was no definite role.

However, there was a change of ownership from Yonghong Li to Elliot Management and made Leonardo Araujo as Technical Director to make the situation different for Maldini.

"The situation is different Now, I talk to Leonardo and Elliott that explains the problem project to me," said Maldini as reported by the BolaSport.com of Football Italy.

"Leonardo's fundamental Role. I was a good friend of Leonardo. We will share this experience with. We have a different role, separate, but will work together," he said.

Paolo Maldini has never returned to the Rossoneri to enter the board of directors since retiring as a player in 2009.

The 50-year-old man also said he was not interested in entering the ranks of AC Milan management.