Published on 21 December 2022 - 16:48 GMT
By Dokubo.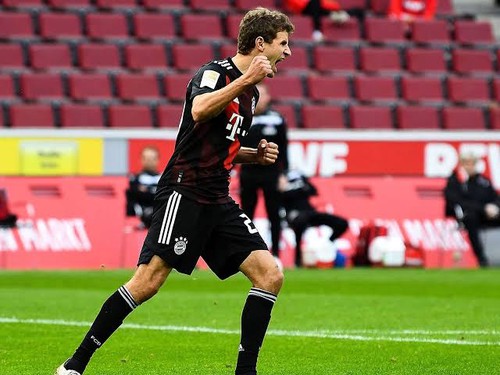 Born on 12 September 1989, in the City of Obryan, Germany, Thomas Müller although constantly overlooked has proved to be one of the best footballers of our modern era.
Now at the age of 33, Müller is ageing like a fine wine in his on-field exploits. In recent years, he's proven to be one of the best playmakers in the game. In what was his last Bundesliga game for 2021, Müller assisted a goal against Wolfsburg to take his total number of assists for the year to a mammoth 32.🤯
Where Does That Number Rank in The Yearly Assist Chart This Century?
The 21st Century has seen a plethora of great playmakers, who have racked up incredible numbers of assists in past calendar years. Players such as Thierry Henry, Frank Ribery, Leo Messi, Neymar Jnr., Mesüt Ozil, Eden Hazard and Keven De Bruyne have all come out tops in assists ranking in Europe's top-five leagues in past years.
Top of the list before Müller was Eden Hazard. Hazard had a fantastic 2012 in the blues of Chelsea. He recorded an impressive 30 assists in 52 games played. That figure has now fallen down the pecking order as Thomas Müller sits pretty comfortable at the top with a new record of 32 assists in 49 games played in 2021. That figure is now the all-time high for assists in a calendar year for Europe's top-five leagues.
Müller's Numbers and Record.
Thomas Müller has a career-high of 235 assists for Bayern Munich. 40 for Germany 🇩🇪 in 110 appearances. But Müller doesn't just know how to assist goals, he's a great goal scorer as well. He has so far scored 222 goals for Bayern and 42 for his national side. Very impressive for someone who isn't a central striker.
Müller plays mainly as an attacking midfielder. He's sometimes played as a second striker and even as a right winger.
In the Bundesliga, Müller is the outfield player with the most wins in history, 293 wins in 400 games. The only players with more are goalkeepers. His teammate Manuel Neuer has 306 wins, the other another Bayern legend, Oliver Khan with 310 wins.
Müller has played all of his football with Bayern Munich, which also makes him the player with the most Bundesliga win for a single club.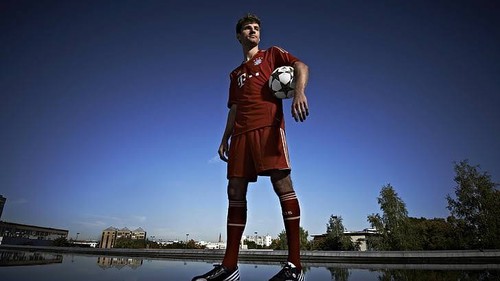 What a man! What a player!
Certainly deserves more limelight than he's getting.