Published on 20 December 2021 - 04:58 GMT
By Dokubo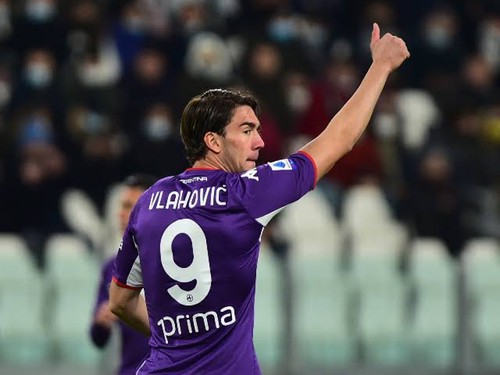 Dusan Vlahovic has had a magnificent 2021 for club and country. At just 21, the Serbian sensation has been so talismanic for his Italian side Fiorentina.
Vlahovic scored the first of two goals for Fiorentina as they played out a 2-2 draw with Sassuolo in a Serie A lunchtime fixture on Sunday. Fiorentina were down by 2 goals by half-time. Vlahovic's goal came in the 51st-minute of the game before former Arsenal man Lucas Torreira ensured Fiorentina got a point from the fixture as he scored ten minutes later.
Vlahovic Matches Ronaldo 🤝🤝
Vlahovic's 51st-minute strike against Sassuolo was his 33rd Serie A goal in 2021, drawing him level with Cristiano Ronaldo as the player with the most Serie A goals in a calendar year since 1960. Ronaldo set this Serie A record in 2020 while wearing the white and black stripes of Juventus.
Vlahovic has the chance to better that record as there are still two Serie A fixtures to play before the climax of the year, and he will definitely have his eyes set on that one.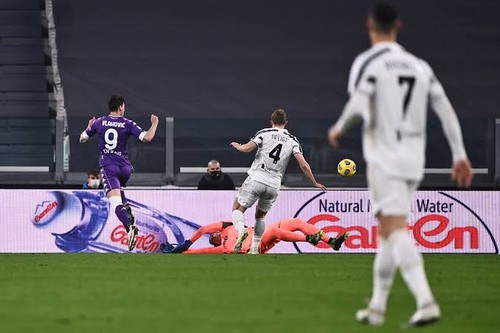 Even more fascinating is the fact that Vlahovic has reached this incredible mark at just the young of 21.👏 This also means that only Robert Lewandowksi has scored more league goals (43) than Dusan Vlahovic in 2021.
The young Serbian has also outscored the likes of Kylian Mbappe, Mo Salah, Erling Haaland, etc in 2021.
In the 2021/22 Serie A season, he's the leading goalscorer with 16 in 14 games.
Final Thoughts 🤔🙂
Dusan Vlahovic has caught the eyes of big European clubs even before this time, his current form only increases his demand in the coming transfer windows. Reports have it that he's valued at £45M in the transfer market. How his future pans out will be interesting to see.