Manchester united just wrapped up the signing of right back for 45 million pounds and 5 million in add ons subject to a medical tommorow he would earn about 80k pounds a week.
Aaron Wan-Bissaka or AWB as he is populaly called is a 21 year old english defender, he bursted into the football scene last season as he became a ruglar starter at crystal palace where he plays a right back position. I remeber vividly while i was picking my fanatasy premier leauge team and after picking my team i still had to fill in the last slot which i picked wan bissaka a player unknown to me would have a great season.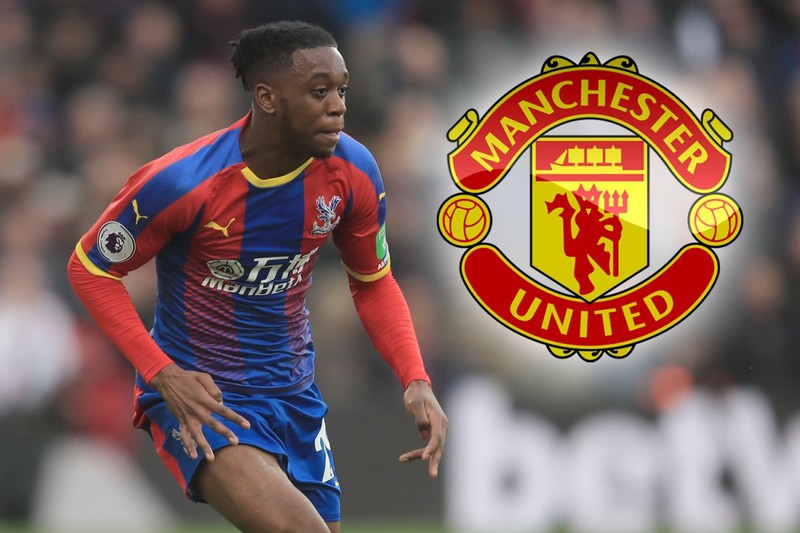 Born in London,England to Congolese parents and he lived with his family and grew up in New Addington,Croydon where he attended Good shpered school.
He started at crystal palace academy from the age of eleven where he started out as a winger. in the summer of 2017 he played couple of games at the pre season under Frank de boer who was crystal's palace boss then but did not get a chance to play in the first team then as the coach preffered other established player, he was an used substitute in couple of games but got his chance in the second half of the season in the midst of crystal palace's injury problem he made his debut on 25 February 2018 in a premier leauge match against tottenham hotspurs which they lost to spurs 1-0.He had a great season at palace and was one of the fan's favorite, he also won Crystal Palace player of the year award for the 2018/2019 season.
He is not like your mordern full back that offers so much going foward but he has his fair share of attacking abilities and as i said earlier he was fomerly a winger but defensively he is very good, a decent dribbler and good reader of the game and of course he is still 21 years he would develop his offensive abilities i think he has a great chance of becoing a world class player.he is level headed and very good in 1v1 challenges, his former teamate Wilfred Zaha who is a top dribbler complained about how he alawys finds it hard to beat him in training.
United fans are absolutley buzzing on social media and it is safe to say he is a fan's favorite already.I must admit Manchester United got this one spot on.