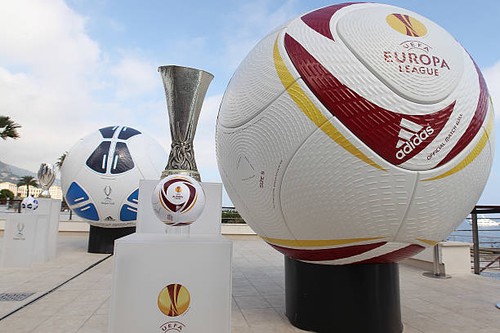 Last night was another clash of Titans with Thursday night Football for Big teams that can't make it to the Wednesday UCL campaign. It was indeed a tough combat.
Here are the results last night:
Slavia Praha 1 - 1 Rangers
Man Utd 1 - 1 Ac Milan
Dynamo Kyiv 0 - 2 Villarreal
Ajax 3 - 0 Young Boys
Granada 2 - 0 Molde
Olympiacos 1 - 3 Arsenal
Roma 3 - 0 Shakhtar Donetsk
Tottenham 2 - 0 Dinamo Zagreb.
Rangers and A.c. Milan got an away goal each thereby making them the favourites leading to the return leg against Praha and United respectively.
Villarreal seem like automatically qualifying with 2 unreplied away goals against Ukraine-based Dynamo Kyiv as Kyiv will need 3 unreplied goals to qualify.
Ajax raped Young Boys as they proved to be the senior with 3 goals first leg advantage. Ajax are through no doubt about this.
Spanish side; Granada do have a first leg lead with 2 unreplied goals against Molde.
The Greek sides; Olympiacos left their post unguarded as they conceded 3 from Gunning Gunners giving the London side an edge leading to the return leg losing 1-3.
Roma broke the Shackles of Shakhtar Donetsk, 3-0 as both Ukrainian sides are on their verge out of the competition.
Tottenham Hotspur firing on all cylinders are 2 goals up against Zagreb.
Six teams do have about 90% chances of Making it to the Quarterfinals:
VILLARREAL
AJAX
ARSENAL
GRANADA
ROMA AND;
TOTTENHAM.
I don't see any form of surprise in the return legs for the above. THOUGH THE REMAINING FOUR CAN SPRINGFORTH ANY FORM OF SURPRISE.