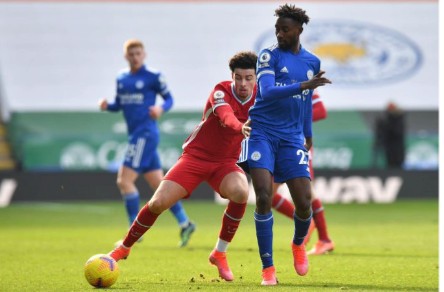 In the Barclays English Premier league and world football at large one of the roles on the pitch that is highly regarded and requires a near-perfection is that of 4, the DEFENSIVE-MIDFIELDER in which over the years Kante was widely accepted has the best for the role due to his ability to win numerous number of balls from the opponents.
In recent times for about 3years since WILFRED NDIDI came onboard to replace Kante at Leicester City, he lived up to the hype of replacing an highly rated MIDFIELDER as he is doing more if possible,the rate at which NDIDI wins and recovers the ball from his opponents is outrageous and can be proven again as he resets his record with highest recoveries against Liverpool.
WILFRED NDIDI recovered 19 balls from Liverpool thereby giving his team a sharp edge in relaunching attack against the reds. Some DEFENSIVE MIDFIELDERS recovers 5balls and are applauded for that but the figures from NDIDI week-in week-out is not comparable to none but himself.
With NDIDI the foxes will definitely go far in the league, if not to win the league but at least finish amidst the Top-4