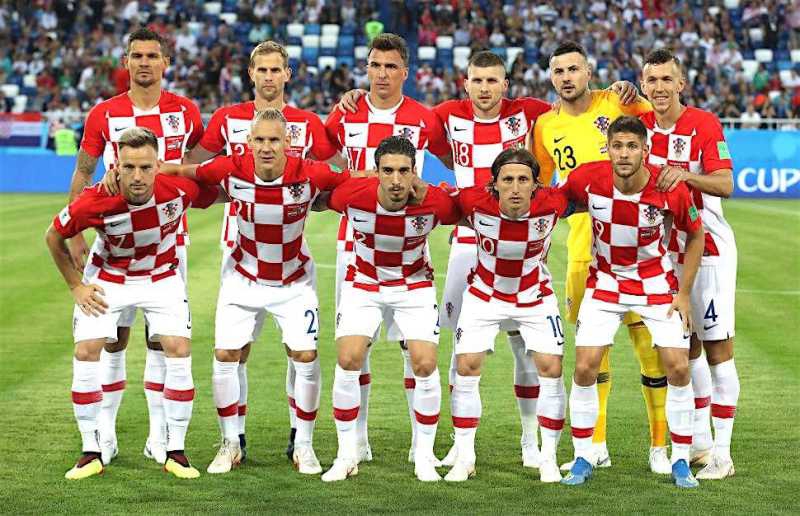 CROATIA successful run to the World Cup 2018 final was a big surprise. The reason is, this is the first time that the country of Yugoslavia shine appear in the top game of the four-year world football party.
Prior to the World Cup 2018, the best performance of the Yugoslav shattered country was shown at the World Cup 1998. At that time, they were able to break the semi-finals and end the competition in third place. After that, they only able to perform twice in the World Cup.
However, their journey is not so impressive. In the World Cups 2002, 2006 and 2014, they always stalled in the group phase. Therefore, not many who sponsor Croatia in Russia. Moreover, a country with a population of 4.154.200 people is in the group which is very difficult.
They occupy Group D World Cup 2018 with Argentina, Nigeria, and a team full of surprises, Iceland. Remarkably, the team nicknamed Vatreni was able to pass the competition with three wins. They went out of Group D as champions.
A much more exhausting journey should be endured by Croatia in the knockout phase. That's because they have to go through three fight-phase matches by playing 120 minutes. In the last 16, they eliminated Denmark on penalties. Similarly, when they kicked the host Russia in the big 8.
Reaching the semifinals, they have to meet one of the favorites, England. Despite being an underdog, luck turned out to be on their side. Hadangan England was passed with a 2-1 victory in extra round.
In the final of Luzhniki Stadium, Moscow, Sunday 15 Juli 2018, more severe challenge will be faced by foster children Zlatko Dalic. They will face France who have gone through all the odds since the group phase in a convincing way.
Even so, Croatia should not be discouraged. That's because they have player material that is not less convincing. Croatia is now strengthened by players like Mario Mandzukic, Luka Modric, Ivan Perisic, Mateo Kovacic, Ivan Rakitic, to Dejan Lovren.
According to my analysis, consistently Croatia, after several years, produced qualified teams and now they are in the World Cup final. I was very impressed with it for a very small country. They have produced many great players.
The success of Croatia should provide a good inspiration to countries that have few inhabitants as they show that it can be done. This is no coincidence. They obviously have the spirit to fight.