The famous Belarusian midfielder, a former player of "Arsenal", "Barcelona", "Stuttgart" (and, by the way, to the SCORUM blogger, a link to his blog https://scorum.ru/ru-ru/profile/@alex.hleb) is not the first time to draw the draw for the largest competitions in Europe.
So, for example, he held the draw of the League of Nations in Lausanne: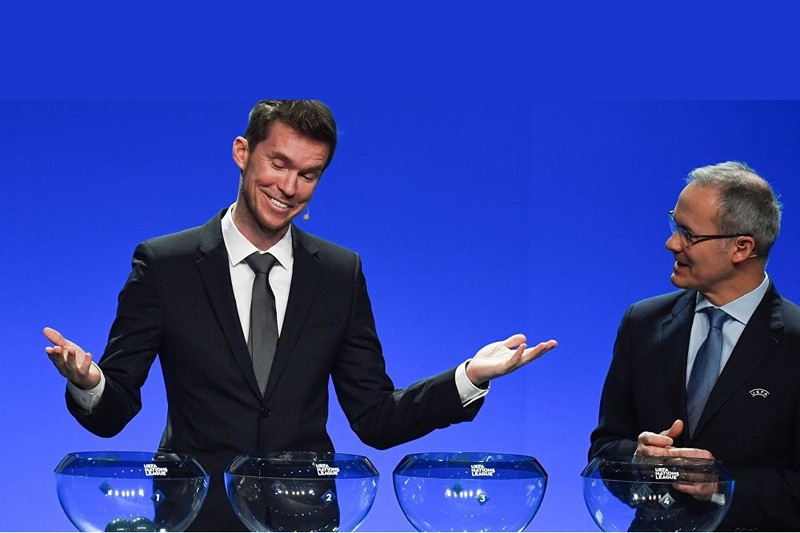 It was time, by his will, to determine the pairs of semi-finalists of the main club football tournament in Europe under the auspices of UEFA (the semi-finals will be held in Minsk on Friday 04/24/2020 at 16:00 and 19:00 CET or at 18:00 and 21:00 Minsk time). The draw will take place on 02/05/2020 in Minsk in the building of the National Olympic Committee, and yes - it will be held by Alexander Hleb!
Let me remind you that the UEFA Futsal Champions League final will be held at the Minsk Arena from April 24 to 26, 2020, and it will be attended by two of the best teams from Russia and two best teams from Spain, including Barça.
Alexander Gleb will determine with whom to play "Barca" - this is symbolic!
The winners of the semifinal matches will meet in the finals on Sunday all at the same Minsk Arena (beginning at 16:00 CET or 18:00 Minsk time). And 2.5 hours before this, the match for third place will begin.
In order to attend two matches per day, there is no need to buy two different tickets: a single ticket will be valid for the whole day (2 matches) and will cost on average 12-15 rubles (10-12 EURO). More about tickets here.
By the way, you can also get to the draw held on February 5 by Alexander Gleb: media representatives who wish to get accreditation for the draw must write to the loc@fc-stalitsa.by email address.
And at least 133 subscribers to Alexander Gleb's blog on SCORUM are waiting for his new posts: https://scorum.ru/ru-ru/profile/@alex.hleb: