Only two gaming days passed the main round of the main club tournament of Europe in futsal, and the team from Minsk - "Stalitsa" - already guaranteed itself the first place in the group. This very first place gives them the right to play in the elite round of the Champions League in November 2019.
October 9 and 10 in the sports complex "Uruchye" is crowded. For the champion of Belarus came to cheer and old and young: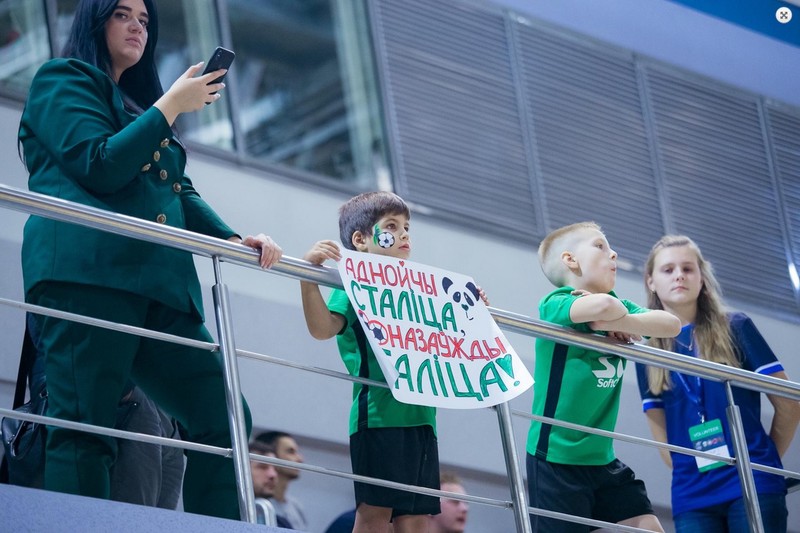 And the team did not disappoint: the Minsk guys first forced their fans to jump up in a joyful outburst in the match against the Hovokubo champion of the Netherlands, a 9-1 win: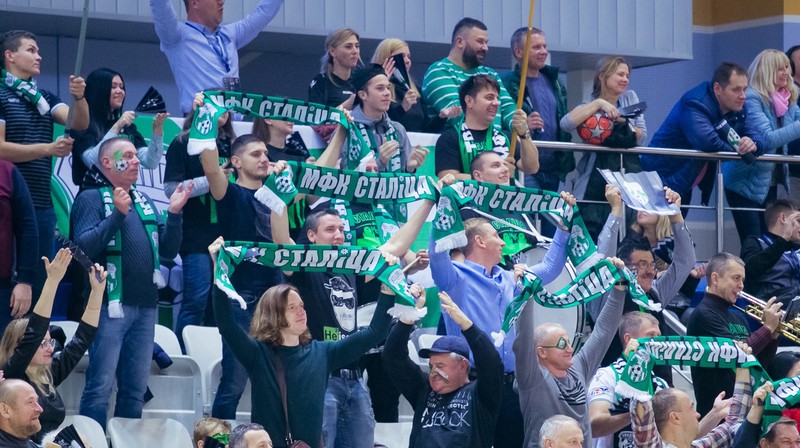 On the second day, "Stalitsa" plays the match at 19:30, but right in front of them, "Libourne" and "Hovokubo" draw 1: 1. Given that on the first day there was also a tie between "Libourne" and "Toulon" 5: 5 , the champions of Belarus understand: if they beat the champion of France, then the third day of the game becomes a formality.
Perhaps the thoughts about the possibility of getting into the elite round of the Champions League ahead of schedule played a cruel joke with the hosts: the French had a cool opportunity to open an account at the beginning of the match, but the goal frame, goalkeeper and defender didn't shoot the ball into the Belarusian goal.
"Stalitsa" still scored first, but was soon punished for double-tapping the ball by the goalkeeper and received a free-kick goal. The score was 1: 1 for a long time in the first and second halves, but nevertheless, by the end of the game the French could not withstand the constant high pressure and the pace of the game imposed on them - 3: 1. Replacing the goalkeeper with a field player also did not help Toulon.
So - Belarusians in the period from November 19 to 24, 2019. expects an elite round of the UEFA Futsal Champions League. And on this occasion, the locker room "Stalitsa" looked very festive: