Speaking about the II European Games, we endlessly list the participating athletes, we bet on awards and think about the infrastructure of sports facilities. But the upcoming continental competitions are, first of all, a holiday, which fans should be reminded of not only a broken voice, but also a whole baggage of emotions and, if you like, knowledge. Therefore, it is necessary to diversify your calendar of events, adding to it a dozen places for cultural and fun pastime.
Pavel Korenevsky, leading specialist of the Directorate II European Games 2019 Foundation:
Fan zones will become a place where any person without any ticket will be able to watch on the big screens of the broadcast of the II European Games. You can also have a snack here, some of the food courts will be very unusual. In the main fan zone near the Sports Palace, where the maximum number of various activities will be concentrated, you can taste dishes from all the countries participating in the Games. A cook from Gaziantep, who specializes in Turkish national cuisine and prepares according to unique recipes, even comes to us. All this can be tried at very affordable prices. The main platform will become international, where each day with the support of the embassies will be devoted to the culture and traditions of one or another of the participating countries. Among those who, for example, will take part in the Day of Georgia on June 23, will be the State Theater of Pantomime, the State Academic Ensemble of Folk Song and Dance of Georgia "Rustavi". Nino Katamadze will arrive, and with the orchestra and a large live program. A famous beatboxer will arrive from Israel, a famous DJ, a resident of the Ministry of Sound, and a music band from Liverpool will come from the UK. All fan zones will operate from 10 am to 11.30 pm, and on June 21 and 30 there will be full opening and closing ceremonies for the Games. These days the fan zones will work until 4am.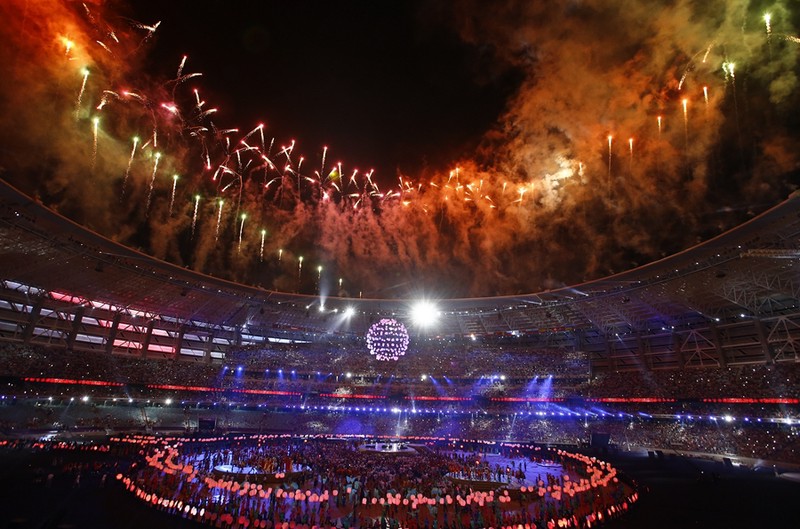 Three fan zones will be established in Minsk, each of them will have its own format. For example, fans who have chosen the Chizhovka-Arena area as a place for recreation will be able to see performances of Belarusian singers.
The format of the fan zone at Minsk-Arena is dance. In addition, on June 22, 23, 29 and 30, guests will be given fitness workshops and an intellectual show with questions about the II European Games.
The fan zone at the Palace of Sports (formats - international and national) will acquaint guests with the countries participating in the II European Games and their culture: Azerbaijan (June 20), Israel (June 21), Great Britain (June 22), Georgia (June 23), Italy (June 24), Hungary (June 25), Turkey (June 27), Latvia (June 28) and Russia (June 29). The organizers promise to surprise guests: for example, Nino Katamadze will speak at the Day of Georgia, and a cook from Gaziantep province will serve national dishes at the Day of Turkey. And on June 30, Belarus Day will be held in this fan zone. For children, together with UNICEF, they organize a mini-fan-zone with games, contests, flash mobs and master classes.
By the way, at the same venue there will be an awards ceremony for winners and winners of athletics competitions.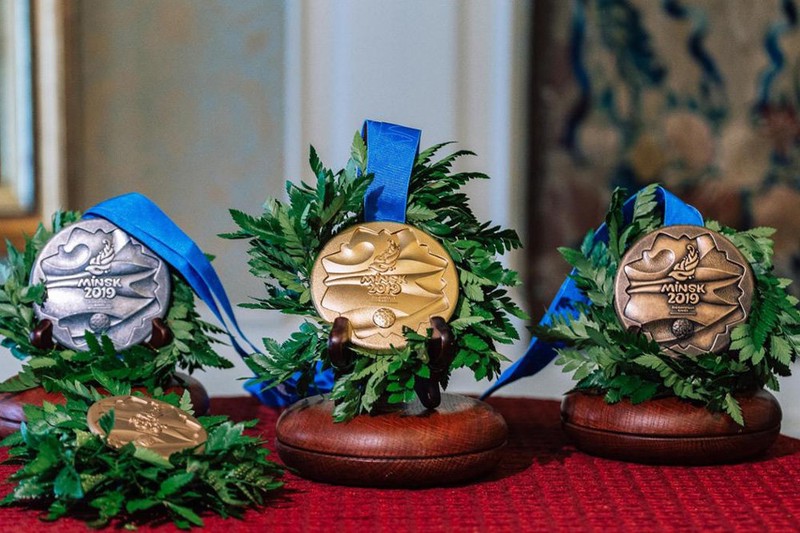 And on June 21, the Festival Zone of the II European Games will be launched on the territory of the Dreamland water park (80 Orlovskaya St.).
Museums and art centers also invite fans to themselves, promising to acquaint everyone with unique thematic exhibitions.
"Sport is a high art"
(National Center for Contemporary Arts, Nekrasova St., 3)
Part of this international exhibition were works of art by photographers and artists from 11 countries: Belarus, Azerbaijan, Armenia, Great Britain, Germany, Georgia, Spain, Lithuania, Poland, Russia and Slovakia. Here you can see photos and footage of sports competitions from different times, all-Union sports days and sports parades. The starting point of the exhibition was the collection of materials from the Belarusian State Archive of Cinema and Photo Documents - it reflects the lives of athletes of the Soviet period (1940 - 1970). The exhibition will run until August 4.
Olympic collection of Vladimir Potanin
(Minsk City Hall, Svoboda Square, 2a)
Vladimir Potanin is a famous Russian entrepreneur and philanthropist. This year, for the first time, he will show his unique collection of Olympic awards and medals to the general public. Guests will see a collection of artifacts of all Olympiads, starting with the first Games, held in Athens in 1896, and ending with the XXIII Winter Olympics in Phenchhane (2018). The collection consists of 400 exhibits, among them - gold, silver, bronze and commemorative medals, torches, diplomas of winners and participants of the Olympics, honorary badges, cups, figurines and horns from different years. The exhibition will open on June 21 and will work until July 14.
"European martial arts"
(Art Gallery Savitsky, Freedom Square, 15)
Despite the fact that fencing is not included in the program of the competitions of the II European Games, this old and in its own way unique sport should be noted. Roberto Gotti, chairman of the Italian Fencing Federation, honorary consul of Belarus in Brescia, has been collecting it for the last 20 years. At home, he created a museum of 3,000 items, and brought 200 of the most interesting to Minsk. The weapon of the XV-XVIII centuries is represented here: two-handed and combat swords, rapiers, knives, court swords, sabers, halberds and canes. The exhibition will run until September 15.
"Belarus Sport"
(National Library, 116 Independence Ave.)
In the atrium on the second floor of a popular "diamond" among tourists, you can plunge into the long history of Belarusian sports. It is interesting to look at the evolution of the parade suit of the members of the Belarusian delegation at the Olympics of different years. The exhibition also collected many awards of our athletes: from medals in athletics and speed skating to rhythmic gymnastics cups and freestyle wrestling. The exhibition will run until December 31.
«Гульні. Игры. Games»

(National Art Museum, Lenin str., 20)
This exhibition includes about 100 paintings and graphic works, sculptures and posters on sports topics that will unite the work of Belarusian masters of both the older generation (Fyodor Baranovsky, Leonid Dudarenko, Boris Kazakov and others) and contemporary artists (Tatiana Radivilko, Victor Alshevsky). The exhibition will offer viewers to observe the emotions of sports competitions, expressed in symbolic compositions. It will last until June 30 (guided tours will be held on Thursdays at 17.00).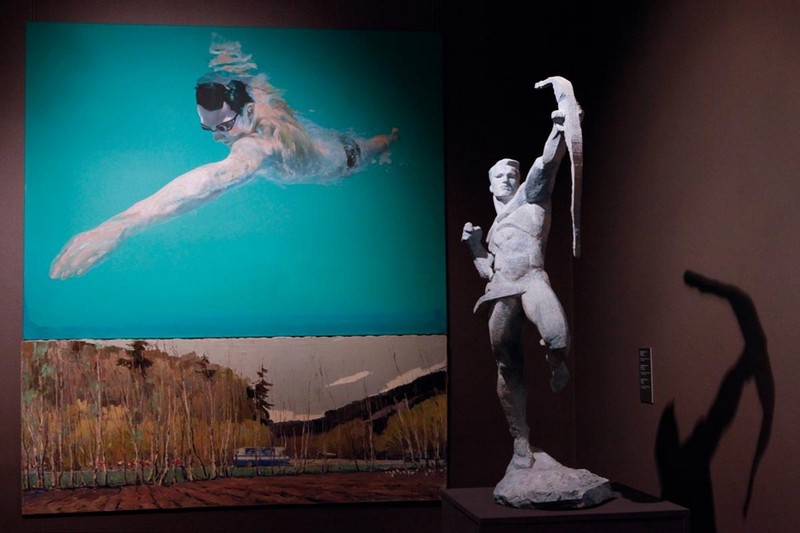 A large entertainment area of the Belarusian IT giant will be set up at the Galleria Minsk Mall.
The developers of the popular game "World of Tanks" is gearing up to become one of the many participants of the cultural programme of the 2nd European Games 2019 in Minsk (from 21 to 30 June).
At Games time a 1000m2 World of Tanks entertainment zone will welcome visitors at the Galleria Minsk Mall (9 Pobediteley Ave, Floor 2). You can take part in various family activities and win a prize if you are lucky! Our special guests will be the popular YouTubers who will be featured in online streams, autograph sessions and photo shoots.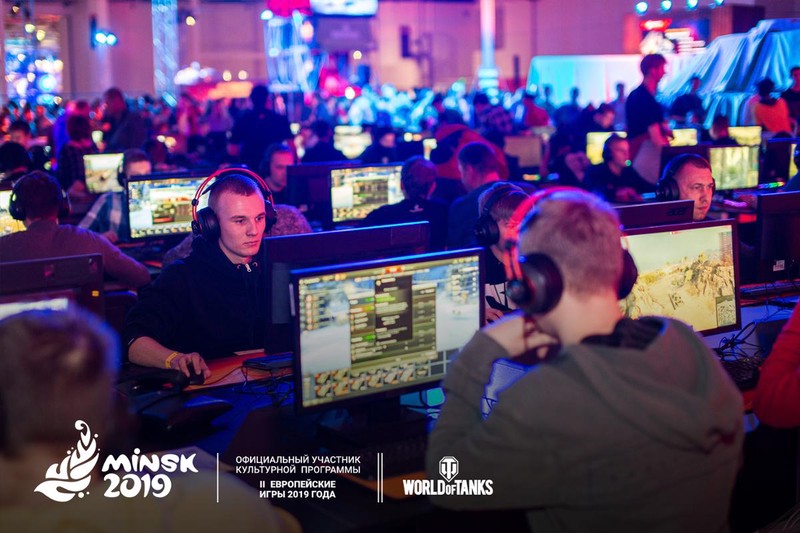 Olga Grigorieva, Head of the Department for Organizing and Conducting the Cultural Program of the "Directorate of the II European Games 2019" Foundation:

For presentation at the venues, we selected unusual sports for a whole year. Demonstrations in athletics will be held on Independence Square. There will be a treklon, and each of those who came will be able to try to run with a parachute or trolley. Petanque will be presented near the Sports Palace: there will be competitions and master classes. Demonstrations on historical fencing will be very entertaining: from swords and rapiers to knives and daggers. We are going to come to more than 150 athletes, fencers from different

countries!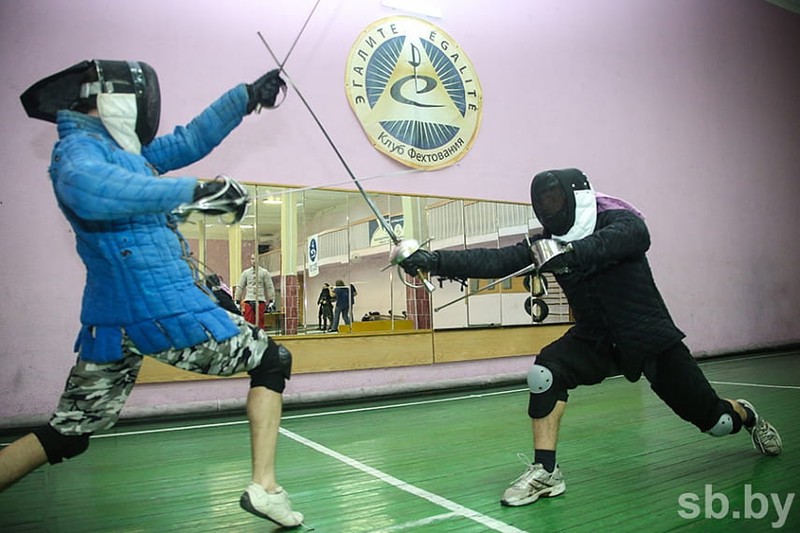 There will be competitions in national wrestling. The existence of many of which the majority of viewers do not even realize, and during the II European Games will be able to participate. On the second floor of the shopping center "Gallery" you can plunge into e-sports. Entrance to museums and exhibitions during the II European Games will be paid, but by buying a guest card in one of the information centers you can seriously save money...