The head coach of the Dorados de Sinaloa football club Diego Maradona dozed off right during the match of his team. And it was the official match in the championship of Mexico in the second division.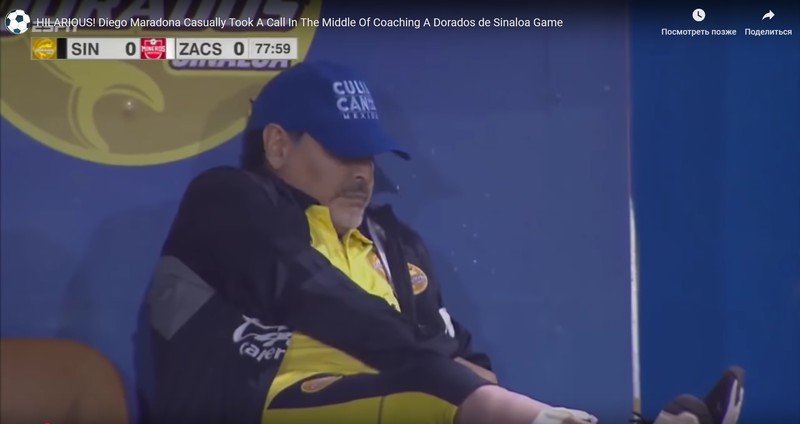 The game of football players could not wake up the legend. And then he woke up ... the phone. After the call, Diego started and tried to answer, but something went wrong. Watch the video:
Perhaps the game was really so boring, because the final score on the scoreboard is 0 : 0.