Ticket sales for UEFA Champions League elite round matches have begun. Tickets are sold in packages for three gaming days with an indication of the place on the stands. Cost - 20 Belarusian rubles (approximately 10 US dollars). Admission to seasonal season ticket holders and children under 6 years is free 🐼
After the sale of packages for three days, if tickets are available, an additional sale will be opened for individual gaming days. The ticket price for a game day is 10 Belarusian rubles (approximately 5 US dollars).
You can buy tickets online via the link: http://afisha.bycard.by/uefa-futsal/
Recall the schedule of matches of this main club mini-soccer tournament in Europe under the auspices of UEFA: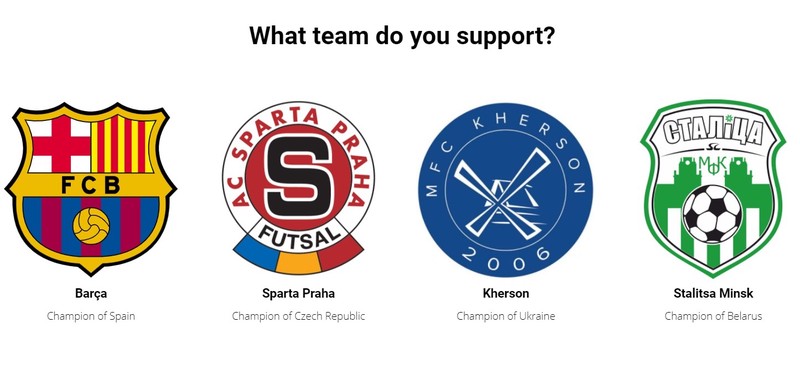 More information about the upcoming mini-tournament, about its participants, about the sights of Minsk and the visa-free regime to Belarus can be read on this page.
The head coach of Barca invited the audience to the matches in Minsk. Look at the original, as well as the translation of his words by a neural network:
Recall that one of the groups of the previous round of the Champions League was also hosted by Minsk, and the champion of Belarus, taking first place in the group, entered the elite round.
The emotions of that, the October tournament in Minsk, see the video:
Yes, it was unforgettable, but it will be even cooler in Minsk in the elite round from November 20 to 23, 2019!