After a successive victory against Arsenal at the Uefa Europa League finals, the Chelsea and Spanish forward set a new record as the first man to win arguably the five top trophies in world football, a record no one has achieved in the history of Football.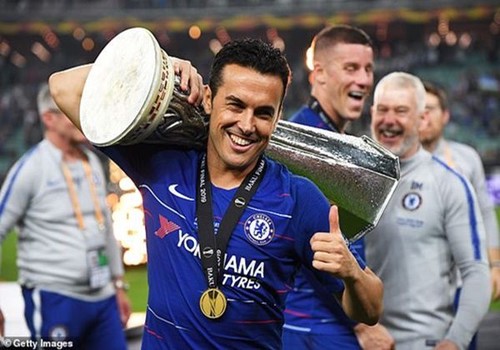 The ex - Barcelona scored Chelsea's second goal in the 60th minutes with an amazing assist from Eden Hazard. This added the Europa League title to his trophy cabinet.
Pedro won two major trophies with Spain, the World Cup in 2010 and European Championship in 2012.
Luckily, he was with Barcelona when they were dominating Spain and Europe. He won three Champions League, five Spanish La Liga title, three Spanish Cup, six Spanish Super Cup, two FIFA Club World Cup and five UEFA Super Cup.
Adding to his cabinet, he won the Premier League with Chelsea in 2017, FA Cup in 2018 and his recent trophy Europa League in 2019 consecutively.
With the hope of earning more, Pedro now holds 24 major title. Although, he has many other trophies he won.
Do you think he can still win another trophy? Lemme know in the comment section below
Thanks for stopping by
Read, Upvote and Comment
Peace
Easyboi