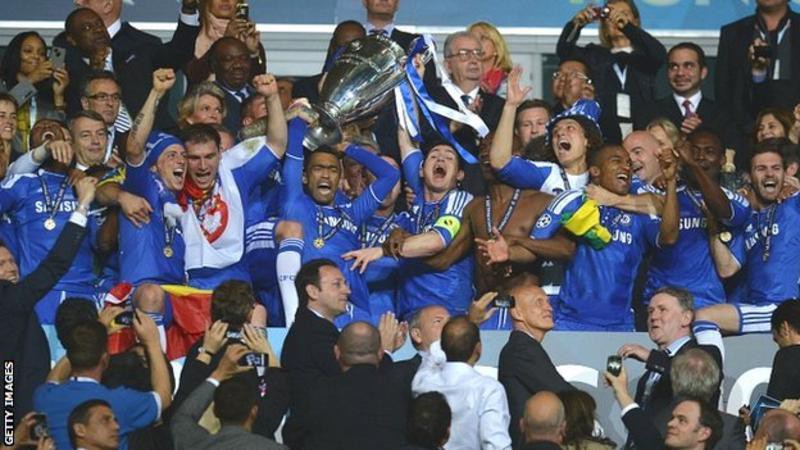 It was hard for me to believe Chelsea qualified to the UCL final 2012. At first, I thought it was a dream not until I had to hit my head on wall, then I realised I wasn't dreaming. The Competition was tough for Chelsea defeating clubs like Napoli, Benfica and The Mighty Barcelona.
I could remember a bit the group stage was quite easy after been drawn with Bayern Leverkusen, Valencia and Genk, won 3, drawn 2 and lost 1. "That was good for a UCL campaign" my thought.
After defeating Barcelona @ Camp Nou, and Bayern defeating Real Madrid, I said to myself "We can defeat Bayern at the Arena". I wasn't saying it confidentially cos defeating Bayern ain't easy with the FORM Chelsea was.
The Match day was quite awesome, though I couldn't afford a Jersey then but a friend designed one for me. Bayern had better chances than Chelsea, the possession was very obvious. As a fans, I kept on believing in miracle.
Bayern took the lead in the 83rd minute, when Toni Kroos crossed in to Müller, who headed the ball down into the ground, causing it to bounce over Čech and in off the crossbar. I was quiet and worried but on 88 minutes Didier Drogba was first to a Juan Mata corner and powered a header past Neuer for the equaliser. I screamed "GOOOAAAAALLLLLLLLLLL"
The Extra time of the game was hypertensive when Bayern was awarded a Penalty, credit to Petr Cech for saving Robben's strike. The match ended and it was time for a Penalty Shootout.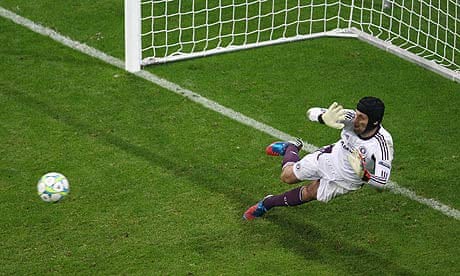 The Penalty shootout started with Lahm, he scored and Mata lost. Arrggghhhh
Gomez was next, he scored and David Luiz also scored. Relieved a bit
Neuer also scored same as Frank Lampard. Getting Nervous
Olic finally lost and A. Cole scored. Happy but not so deep
Schweinsteiger lost again and I was excited. The moment I saw Drogba with the ball I was extremely nervous. I prayed he doesn't lost the ball Terry did with Manchester United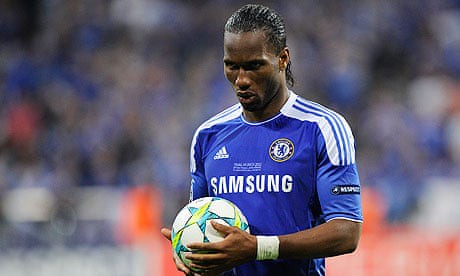 It was the Commentary that made me realised Chelsea won the UCL. I was over joyous that Night, wished I could travel to Arena that night to celebrate with Chelsea FC. Despite our poor EPL season, we wrapped it up with a UCL title.
BLUES TILL I DIE
#mostmemorablematch