Joachim Low was appointed as German Coach July 12, 1996 and His contract will either be terminated or expire 2022. Will he lose His Job as Germany Manager or get another opportunity?

Germany loss against Holland and France left Joachim Low on Probation either He will get sacked before his contract expired. The German team looks miserable after a poor performance at the Europe League matches.
The dilemma started at the FIFA World Cup 2018. Many viewer thought the absence of Leroy Sane the young Manchester City attacker affected the team at the Campaign. After the World Cup, he was introduced and yet German team couldn't find their bearing. Recording 6 loss in 10 games (including International friendlies), quite shocking despite their World Class players.
Yesterdays match could have been impressive if it had finished with a draw but the World Champions proved their worth, thanks to Antoine Griezmann who cancelled Toni Kross penalty opener and give His team a win with the Penalty.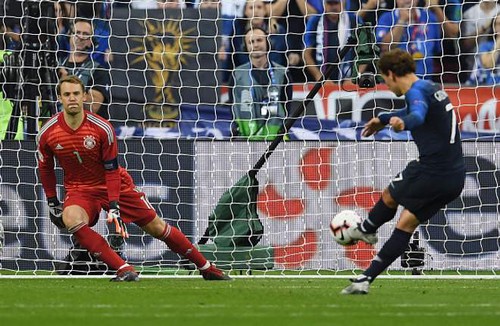 Is Joachim Low really the problem? Do they need to sack Him Or give Him another opportunity? Is the team getting weaker or His Strategy is Odd? Lets discuss in the comment section below.
Thanks for Stopping by
Read, Upvote and Comment
Peace