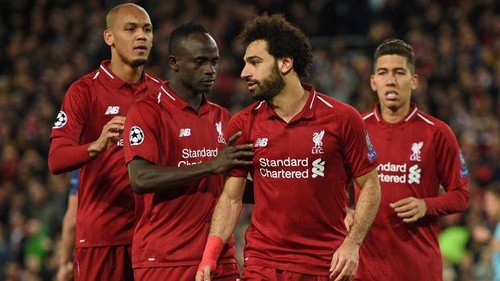 Red Star - Liverpool 0-2 Champions League
The Red Star report cards
Borjan 6.5 - He tries all to keep his team afloat, but the technical difference with the British leads him to surrender.
Stojkovic 4.5 - Play as a captain because of Savic's lack and he takes a lot of effort, but Liverpool is a lot of trouble ahead of him.
Degenek 5 - Wrong marking on Firmino, good at eluderlo, leading the Reds. Once the pandora vase has been opened, the evening becomes black.
Babic 4.5 - Called to replace the captain Savic after a little yields to the excessive power of the opponents. Serataccia not to be remembered for him, as for the whole defense.
Gobeljic 5 - Try to get busy, but some blunders favor the attacking opponents who thank and score repeatedly.
Jovicic 5 - Try to build the game, but as the whole team sinks to the distance
Krsticic 5.5 - The former Sampdoria player is one of the most experienced players and tries to help the defense better, but in the long run he also evaporates.
Ben Nabouhane 5 - Part of it and then goes off like his companions. From his mistake comes the second penalty to the Reds
Ebecilio 5.5 - Fails some support and shipwrecked at distance with the rest of the team.
Srnic 5 - Wastes a counterattack on the ball recovered by Ebecilio wrong cross. Then he leaves the scene. Not received
Boakye 5 - Abandoned to his fate and the deadly grip of the English defense never emerges from anonymity.
The report cards of Liverpool
Alisson 6 - Privileged and non-paying spectator of the match. Probably you will be bored because of the inactivity
Alexander-Arnold 6 - Departure timid, but then he also participates in the party and collects a decent enough
Gomez 6.5 - Play in a role not his, press high and retrieves interesting balls
Van Dijk 6 - Too little the opponent's attack, zero problems in its parts.
Robertson 7 - inexhaustible on the band, signed the assist for the goal of the advantage of Firmino. Good boy.
Shaqiri 7 - Starts the action of the advantage with a large filter and packs a valuable assist for doubling of Salah
Fabinho 6.5 - He makes his presence there in the middle, grows at a distance.
Wijnaldum 7 - Quality and quantity at the service of the team recovers the ball from which the action of the last goal starts.
Salah 7 - In the Diesel version, it is difficult to carburize and even to adjust the aim. Then he finds himself and signs a double, with the second penalty mark.
Firmino 7 - Has the merit of unlocking the game. It goes to AC, but still shows good things
Mané 6.5 - seems in doubt on the eve, but takes the field and its contribution, and breaks out in the second half. A penalty is wrong, but then he forgives himself by going to sign.