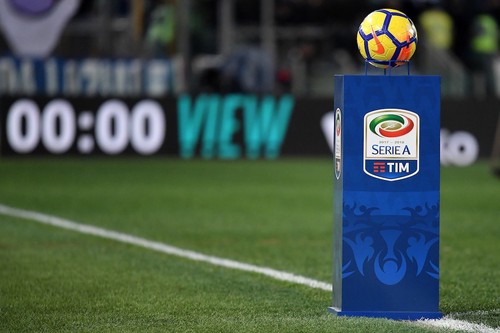 Serie A, the probable formations 10th day. Saturday's matches
Closed the week of European cups is already time to dive back into the championship with the three advances on Saturday.
The Serie A opens this afternoon with Atalanta-Parma at 3:00 pm Then, Juventus will visit the Empoli at 6 pm. It closes with the evening competition Torino-Fiorentina 20.30.
PROBABLE FORMATIONS
ATALANTA-PARMA - Saturday at 3 pm
Atalanta - The crackling victory against Chievo calls for confirmation and the opportunity at Parma seems good. The morale is good, especially that of Ilicic author of a hat trick against Chievo and that will be confirmed. In the door there will be Berisha and in attack look for the patner for the Papu Gomez to choose between Zapata or Barrow
Parma - Gervinho has recovered and then enlisted for a place in attack. To keep him company Di Gaudio and Ceravolo, the latter will replace the English who, due to back problems, will remain stationary for at least another week.
PROBABLE FORMATIONS
EMPOLI-JUVENTUS - Saturday 6 pm
Empoli - Mister Andreazzoli will have to renounce Veseli who, injured in the national team, should stay out for a couple of weeks. In Port Terracciano should leave room for Provedel. Forward will be played with the Christmas tree with Zajc and Krunic to act behind the only point that will Caputo. In the middle of the safe field are Bennacer and Acquah.
Juventus - The midweek cup challenge has put ko Mandzukic who will not be in the game. Defense to four with Bonucci, Chiellini, Alex Sandro and De Sciglio. On the always large abundance bands, Cuadrado should be preferred to Douglas Costa and Matuidi should play in place of Bernardeschi. Forward the unmovable Ronaldo will play in the company of Dybala.
PROBABLE FORMATIONS
TORINO-FIORENTINA - Saturday 8.30pm
Turin - Form 3-5-2, Moretti defends midfield safe Meitè, Rincon and Baselli. Forward still seems to be destined for the Zaza bench, given the likely use of Iago Falque with Belotti.
Fiorentina - Pioli goes on the used safe of 4-3-3. Two dilemmas, one in midfield between Benassi and Gerson and the other one between Mirallas and Pjaca.