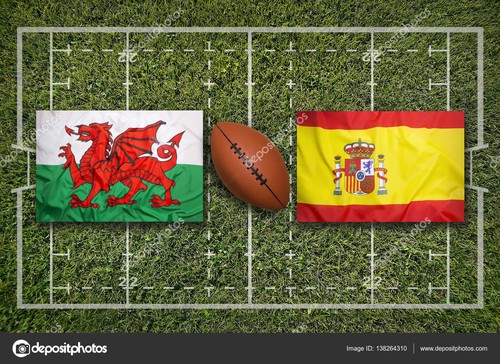 Wales-Spain: 1-4. Free of the Asso Gareth Bale, a home-born welshman
The last time Spain and Wales confronted each other the British had given a lesson to the red rage. It was, however, another footballing age, even thirty-three years away: Rush's double and Hughes' overthrow had given the Welsh Dragons success on a cool April evening. Tonight in the friendly game played in the wonderful Cardiff Principality Stadium, in front of 50,000 spectators, Luis Enrique's eleven takes the revenge (4-1 the final), securing the contest with three goals in the first twenty-nine minutes.
In the last thirteen days Paco Alcacer, reinvigorated by the air of Dortmund, does not miss a shot. The Barcelona striker on loan to Borussia, in fact, scored in this period the beauty of eight goals (an average of two points per match). In the Welsh capital he proves to be infallible and opportunistic sniper. 8 'guessed a wonderful lift, shot just inside the penalty area, and at 29' pounced on a ball badly released by the defense of the owners and touched the fly at the bottom of the bag. Wales, devoid of his ninety piece Gareth Bale (which should however recover for the Nations League match against Eire next Tuesday), proves very little. Especially in defense, the guys from Giggs get caught up in unforgivable amnesia. As in the 18th minute when Suso's free-kick leaves three free players in the penalty area; Sergio Ramos does not let him say twice and with an unequivocal header he beats Hennessey.
In the second half 74 'another gored, this time the newcomer Bartra, makes the pill even more bitter for the landlords. Very well among the Iberians the Milanese Suso: the number eleven is the origin of the four plays at the origin of the networks of Spain and proves extremely lively in the eighty-one minutes granted by Luis Enrique. At 58 'also captures the crossbar with a nice shot to turn left after making a cut to fall from the right lane. One minute from the end comes the point of honor for the Welshmen, marked by Vokes head, but Spain of the new course does not seem to miss a shot: three wins in three (twelve goals scored and only two suffered) in this beginning of season. England, who will have to face the eleven dressed in red next Monday in Seville for the third day of group 4 of the Nations League, is in short, warned.