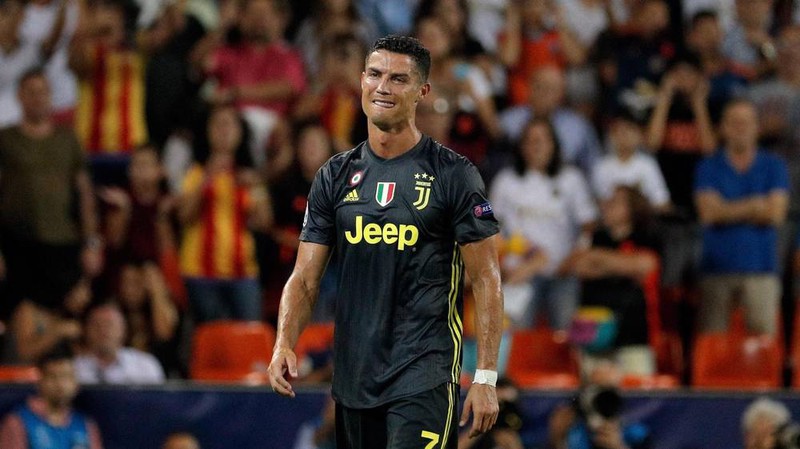 Ronaldo is an emotional name, a name of love, a confident name. But sometimes it has become different. What happened last night in the Champions League match is really beyond imagination. Juventus eyes now in the Champions League title It is normal to see where there will be Ronaldo dreaming there is normal. Ronaldo's name will come first in Europe's successful team-mate. Because his success in the English Premier League and La League won his Champions League title, his team won by their team. So this is the dream of Juventus this time. That's why they did not think of Ronaldo spending 100 million euros in the team. But in the first season of Juventus in the Champions League, the controversial decision against Valencia has been called a former real star. It's really inhuman. Ronaldo had to leave the field after seeing a red card. Field visitors and television replays say the Portuguese Cristiano Ronaldo has been subjected to a lot of injustice in the field.

Juventus is really frustrated by losing his best player. However, Juventus took his repayments exactly 2 goals. These two goals came from two penalties. Which has stood in their thorns.
But from the beginning the ball was in possession of Valencian Valencian. But could not afford to score goals. Juventus, however, made opportunities to score goals. Ronaldo's shot goes out to Valencia's defense player's body. But in the next minute, Juventus' shots went on to leave the Valencia's post. Sammy Khedira missed out on an easy chance of getting the ball from Ronaldo cross in 17 minutes. After 4 minutes, Juventus players missed out on one more opportunity. And after just 8 minutes, after the Copper for Ronaldo. Whose play Ronaldo sees the red card. Television replay is well-known that Ronaldo is in dire straits. But that has happened. It is unlikely to come back again. Because the referee decision in football is the real decision. After Ronaldo got out of the ground, Juventus started playing well. After this, their first assignment was counter attack. As a result, they continued to attack one by one.
Juventus gets the first penalty in 43 minutes. Pinyin easily pushed the ball to Valencia's net and led the team. At the beginning of the second half, Juventus became the player of the foul of Muralillo, which resulted in penalty and again and goals. The team has won, but what has happened is a long time ago. Juventus will be available in the field for some days. Which remains very imperfect for Juventus, can not be easily filled.