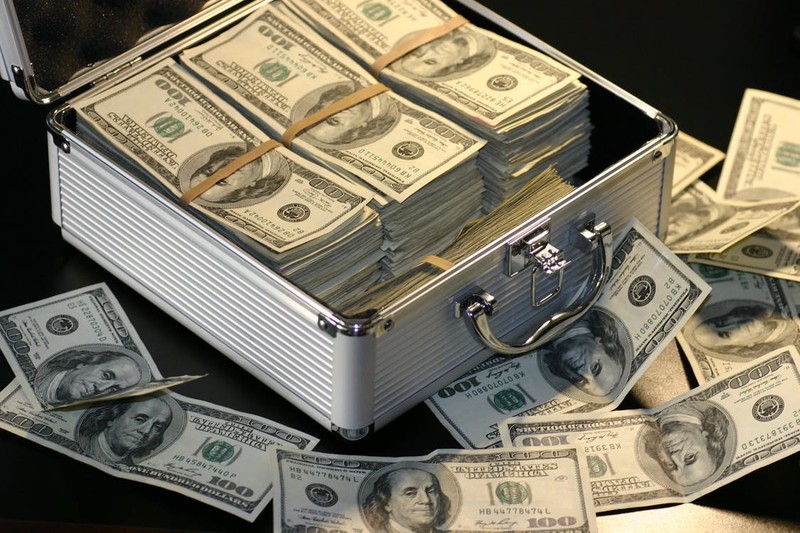 By the time the final curtain fell on Sepp Blatter's long reign as FIFA president the organisation had become a synonym for corruption. Now, that FIFA didn't exactly abide to ethical conduct had long been an open secret, but as long as such charges remained in the ethereal realm of allegations or could be dismissed as scurrilous hearsay, there was sufficient leeway for improper behaviour to become ingrained as a culture and, occasional platitudes excepting, to be widely accepted as such.

However, as allegations grew into criminal charges, the hedonistic culture of Dionysian excess was repudiated as FIFA was, all of a sudden, gripped by an unshakeable devotion to the self flagellation of puritanical moralism, either that or an overhaul was just expedient in terms of self preservation. The shift in culture marked not just an opportunity for ethical renewal it was equally a chance for someone to emerge as the Martin Luther of FIFA's reformation. With heir apparent Michel Platini's reputation in tatters, the leading evangelical turned out to be one Gianni Infantino.

The optics were perfect, here was a President seemingly untouched by scandal whose sweeping rhetoric oozed moral integrity. Just the balm both FIFA and the wider footballing community demanded. However, his campaign wasn't carried on a wave of penitence alone, for beneath the waters of absolution, the old culture still lingered with shark like intent.

The keystone to Infantino's rise is the Forward project, which intends to redistribute half of FIFA's income among national associations and continental confederations. Money, as ever, is the addictive elastic in FIFA's moral bungee cord, pulling good intentions back to face old temptations. If the world was meant to believe in FIFA's newfound asceticism they would need first to interpret it through a bacchanalian lens, wherein conspicuous consumption was rephrased as inconspicuous consumption.

Such is the backsliding, that since the introduction of strict financial governance provoked an acrimonious reaction among delegates who had grown fat on lax regulation, the Forward project has devolved into a misnomer. The initial careful drip-feeding of funds has since quickened into an unchecked stream; an incremental trend, likely to accelerate further as the engine of political expediency cranks into top gear in advance of FIFA's next presidential election in 2019.

The political imperative for Infantino is to reconcile a paradoxical scenario wherein support for ethical reforms is predicated on a ready access to money, but where, on the other hand, the distribution of funds must be seen to be ethical. His response, which divides a complex contradiction into two simple issues, is to promise both more money and stricter regulation. While the genius of such folly amounts to a zero sum ethical game it serves to elevate Infantino's presidential manifesto to a point where it is all but unquestionable. But how is Infantino going to deliver on his promises; where is the money going to come from?

The money trail extends back to his time as UEFA's general secretary, its route, mapped through documents recently leaked into the public domain, wends its way through a web of intrigue leading to the game's financial superpowers, the playthings of princes, Manchester City and PSG. Football clubs in name only as in reality both are little more than reputational laundromats for Abu Dhabi, which is an emirate within the United Arab Emirates, and Qatar respectively. Infantino's personal involvement in organising clandestine meetings, disclosing confidential material, and conceding compromises he was unauthorised to make, proved pivotal in enabling Manchester City and PSG to effectively circumvent Financial Fair Play regulations.
Both clubs, despite flagrant transgressions running to hundreds of millions of euro, escaped with nominal sanctions. Of course, the official judgements were delivered in the tone of a harsh rebukes, but in material terms the fines of €20 million each were meaningless to clubs chasing PR from atop ivory towers with oil wells as their foundations. Infantino, the clubs' man on the inside, had lived up to the promise he made when he confided in City Chairman Khaldoon Al Mubarak; "You know you can trust me".
This verbal guarantee has since evolved into something of a memorandum of understanding wherein oil money has become the golden compass of continuity guiding FIFA's policy. Ask yourself, who stands to benefit from Infantino's proposal to bring forward to 2022 plans to expand the World Cup to 48 teams? Firstly, FIFA obviously, with their commercial portfolio dominated by the World Cup, the opportunity to squeeze more lucre from their prized asset outweighs any reservations regrading an irretrievable dilution of the spectacle. Secondly, the host country's neighbours, principally Saudi Arabia and the UAE, would need to accommodate the overflow occurring from a tournament which in its expanded format would have outgrown Qatar's modest geographical size. Of course their benevolence would be handsomely repaid in the currency of prestige, handily compensating for any shortfalls of international esteem arising from, you know, war crimes and human rights abuses.

The regional geopolitical situation, which sees Saudi Arabia and the UAE leading a blockade on Qatar, could scupper any deal proposing to elevate those countries to co-host status. However, for Infantino, the fractious relationship between the prospective co-hosts represents a unique opportunity. The opportunity for football to serve as the catalyst for easing regional tensions and reopening diplomatic ties. PR doesn't get much better; the third winner of Infantino's proposal, would of course be FIFA's self styled answer to Henry Kissinger, Infantino himself.

Not content with bypassing the "democratic" process of selecting World Cup hosts alone, Infantino, is currently brokering a deal to transform FIFA's Cinderella tournament, the Club World Cup, into a 24 team spectacular. The grand vision would also see FIFA diversify their commercial offering through the formation of a Global Nations League to serve as a "mini World Cup" in odd numbered years. The package has attracted $25 Billion in pledged investment from a consortium composed of Japanese conglomerate SoftBank, and, you may see a trend emerging, Saudi Arabia and the UAE. Any mounting cynicism is forgivable, particularly in light of the fact that Infantino considered it superfluous to put the project out to tender.

The proposal has met with angry resistance from UEFA, whose list of reservations, which touches on issues such as player welfare, inequality among clubs, and the opacity of the consultative process, could equally read as a defence of their prime commercial asset, The Champions League. For the time being UEFA can count on the support of Europe's elite clubs, including Barcelona and Real Madrid who had previously publicly backed Infantino's proposition. Despite the weight of opinion mounting up in opposition, Infantino remains undeterred and has agreed to "bolster the consultation process" in an effort to push the project over the line.

With talk of recondite consultative processes filling the air, parallels between Infantino and his discredited predecessor, begin to form, and viewed up close, they appear something like two bottom lines. A perceived reversion to the old baseline would, you imagine, be a nightmarish proposition for an organisation which has invested so heavily in airbrushing its public image through a raft of reforms. The issue for FIFA is that ever since his election, Infantino has dedicated himself to systematically unpicking any constraints designed to check his power.

First up was FIFA's ethics committee, whose two arms, the Investigatory Chamber and the Adjudicatory Chamber, headed by Cornel Borbely and Judge Eckert respectively, had fearlessly led the crackdown on corruption within FIFA. Having already sanctioned the likes of Franz Beckenbauer, Platini, and Blatter, it has since been alleged, though vigorously denied by the man himself, that the net was closing in on Infantino. Never mind, within 100 days of his inauguration, the FIFA General Assembly had empowered the FIFA Council to oversee, what had theretofore been the fully independent bodies of the Investigatory Chamber and the Adjudictatory Chamber. At a stroke, the scales of justice were weighted in Infantino's favour and shortly, thereafter both Borbely and Eckert were fired.
Borbely was replaced by María Claudia Rojas, a "super amiga" of Ramón Jesurún, the President of the, famously irreproachable, Colombian Football Federation. Infantino is nothing if not a shrewd operator. What could easily have been construed as the unscrupulous act of a mafia don was spun into the enlightened strategy of a renaissance man. The FIFA President was particularly mellifluous in welcoming his new, non-European, female, Chief Investigator.

After receiving the full red carpet treatment, would you believe that one of Rojas' first acts was to clear Infantino? Doing so without reading the investigatory report compiled by Borbely in its entirety. Such lax indifference to pursuing corruption has fast become something of a calling card for Rojas, with some inside FIFA confiding that "the Ethics Commission is dead".

With impunity delivered Infantino turned his gimlet eye to securing untrammeled power. As a safeguard, in the wake of Blatter's era of debauched excess, the role of FIFA President had been reduced to being primarily ceremonial. Real power had been relinquished to the Secretary General, who in theory was invested with the responsibility of managing all of FIFA's interests, including, crucially, its financial dealings. Once again, Infantino's response was to appoint a pawn.

Fatma Samoura, an African woman recruited from the United Nations, was presented as the living, breathing embodiment of reform. Indeed superficially her credentials were impeccable there was just one slight snag; she knew nothing at all about football. This small, but consciously authored, oversight placed Samoura in something of a predicament and left her with only one person to whom she could turn for help. The ever gallant Infantino rode in on his white charger, co-opted her role, and in the process completed his coup; FIFA was now his to do with as he pleased.

Or was it? By failing to address the prevailing culture of self-interest rampant within FIFA, Infantino has made himself a hostage to greed, who is forced like a panicked debtor to turn to loan sharks to repay the loyalty deficit. For all his Machiavellian plotting and his autocratic demeanour, his autonomy is ultimately hobbled by the fact that his empire is built on other people's money. Consequently, the ultimate irony of Infantino's reign is that a mandate which originally championed the restoration of ethical values is now beholden to Saudi Arabia and the UAE. It turns out that even against a backdrop of war crimes, at Infantino's FIFA money is always welcomed as innocent.