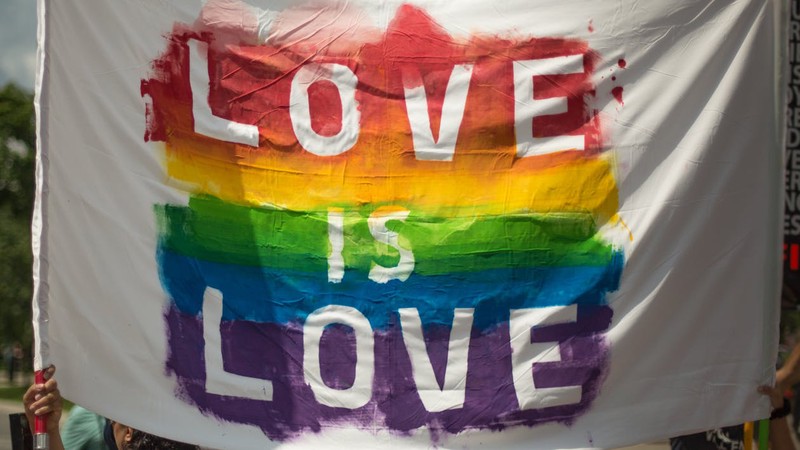 In a recent interview Olivier Giroud claimed that it was "impossible" for footballers to come out as gay. The absolutism of his viewpoint is depressing as it portrays football as stuck in the atavistic quicksand of Victorian sexual mores. Depressing; but is it realistic?

Giroud's thinking seems to drift with the uncertainty of less than fully formed ideas into the confused cloud of a nebulous argument. In explaining his opinion, allusions to "collective showers" and "rooming together" could be mistaken for reducing homosexuality to a Pavlovian response wherein a stimulus inevitably elicits a response. I think such an interpretation misses the point. To me, his words are a meditation on the discomfiture of the heterosexual footballer in the face of homosexuality; of their profound insecurity in other words.
Is such insecurity a surprise when football itself is struggling to reconcile the toxic masculinity of its self concept with attitudinal shifts in wider society? Football's insular nature isn't waning like the fading light of leftover prejudice, in fact its glare is surprisingly persistent, casting a shadow, which lengthens into unexpected demographics. One in five of the football fans aged 18-25 surveyed in a Stonewall poll admitted that they would be embarrassed if their favourite player came out.
There is an interaction between the individual football fan, the collective culture of football fans, and the idea of a gay footballer, which under specific circumstances endures in the shape of a taboo. Evidently, under such circumstances, homosexuality is still considered as normative rule-breaking and even mere association with the term is enough to elicit powerful negative emotions.
When norms come to dominate any peer group often the best way to articulate belonging is through the vituperative rejection of the "other". If the fact that 72% of football fans in Britain have witnessed homophobic abuse is anything to go by, the open demonising of gays has evolved into modern football's equivalent of the Salem witch trials; a groundless self defeating hysteria.
A hysteria which can have an all too human cost. Justin Fashanu's 1981 transfer from Norwich City to Nottingham Forest marked a double milestone as he simultaneously became not only the first million pound black player, but the first million pound gay player as well. With homophobia rife within society, Fashanu's sexuality remained a secret, though of the open variety within the dressing room.
In retrospect he may have wished that he was more discreet still. During his time at Forest, Fashanu was the subject of open ridicule, with manager Brian Clough going so far as to label him a "bloody poof". Fashanu's career never recovered and thereafter he drifted along a peripatetic path of squandered talent into footballing irrelevance. That was until an ill-fated interview with the Sun in 1990.
"£1m Football Star: I AM GAY" screamed the headline but not near loudly enough to drown out the cacophonous backlash Fashanu was forced to endure. Waves of homophobic abuse recast Fashanu as something approaching a perversion of sporting norms. Considered untouchable, no club dared offer him a contract; his career was over.
In 1998, Fashanu's body was found in east London. He had committed suicide, after being accused of sexual assault by a 17 year old boy. While Fashanu always insisted that relations between the pair had been consensual, his suicide note reflected the inner turmoil he felt at having "already been presumed guilty". How closely his feelings of victimisation are bound to reactions to his sexuality can only be measured in terms of how society's, especially football's, persecution of his homosexuality influenced the final outcome.
To borrow the words of Fashanu's brother, John, a little "understanding" and "softness" could have changed things. But even from his brother, as John now bitterly regrets, any signs of compassion were in short supply. Instead, John was consumed by paranoia, fearing that he would be mistaken for Justin and ostracised as gay himself. The fraternal bond couldn't withstand the weight of the label and as that broke so too did a life begin to.
While Fashanu's name might not ring a bell with everyone, the name of Cristiano Ronaldo most certainly will. Throughout his career the Portuguese superstar has been pursued by rumours regarding his sexuality. Barcelona fans have chanted "maricon", Koke allegedly called him a "faggot", and disreputable elements of the tabloid press have fanned the flames through a slew of sensational headlines.
The scandalised undertones pervasive in such "reporting" may satisfy the empty minds of the chattering classes, but it does so at the cost of erecting normative boundaries dividing a gay footballer from being himself. If idle speculation can provoke a furore, imagine the consequence of someone actually coming out.
Thomas Hitzlsperger, did just that, though he waited until after his retirement to reveal his sexuality. In part he did so to spark a public debate on homosexuality. Up to that point in 2014, more than 20 years after Justin Fashanu's interview with the Sun, a progressive state like Germany remained divided on the subject. Oliver Kahn had just warned gay footballers against revealing their sexuality, Philipp Lahm cautioned that an openly gay player would be exposed to abuse, while the German Football Association remained equivocal, encouraging players to come out but to do so quietly.
Hitzlsperger's announcement was widely applauded but it left some crucial questions unanswered. The true litmus test for a gay footballer is the reception they receive when Saturday comes and they are thrust in front of the paying public. Since Hitzlsperger was already retired, we remain in the dark on that point, society's illiterate fingers left to fumble around in the braille of our beliefs.
The experience of Robbie Rogers, without quite heralding a new dawn, does fracture the darkness just enough to reveal the first chinks of light. Upon retiring from football after leaving Leeds Utd by mutual consent, Rogers came out as gay. But unlike Hitzlsperger, Rogers returned to the game shortly thereafter. In signing for LA Galaxy in May 2013, he became the first openly gay footballer to join the MLS.
Yet even Rogers could "never imagine" revealing his sexuality while still active in the sport. His hiatus for the game seems to have freed him from the "impossibility" that Giroud speaks of, simply by recasting him as an ex-footballer. To Rogers, the distinction between footballer and ex-footballer was effectively the difference between impossible and possible. However, in 2018, Collin Martin of Minnesota United made the impossible possible.
Exemplifying how football should work, in his first game post revealing his sexual orientation, Martin was welcomed onto the field by a standing ovation, and at the final whistle he was warmly embraced by his teammates. At this juncture in the journey towards equality such a reaction is a fitting way-point but it shouldn't be mistaken as the final destination. Equality in many respects is displayed in the shrug of indifferent shoulders for in its purest form it marks a state where a label becomes invisible; where Martin isn't the "gay" footballer anymore, he's simply a footballer.
Evidently, football remains distant from this ideal. How far exactly can be measured in the number of gay footballers who feel that it is still too soon to reveal the entirety of themselves. As Rogers expresses it is the paranoia of all the unanswerable "what ifs?" that traps a player in the silence of football's echo chamber.
The game is left to converse in a language that is too often accented with prejudice. Vitriol sinks roots into the psyche of players, coaches, and fans, to form a cultural syntax of permissiveness. Engaging with intangibles is obviously challenging, but John Amaechi, the first former NBA player to come out as gay, does propose a workable starting point.
He suggests that at its root, all forms of bigotry, be it anti-semitism, sectarianism, misogyny, racism, or homophobia, are manifestations of the same sinister monster. The trend towards compartmentalising such issues under the auspices of separate dedicated departments is in his view counterproductive as the framework it provides is built upon an incomplete understanding of the complex factors at play.
Football's understanding of homophobia remains rudimentary and until this changes the game will remain more chastity belt than Kinsey scale.