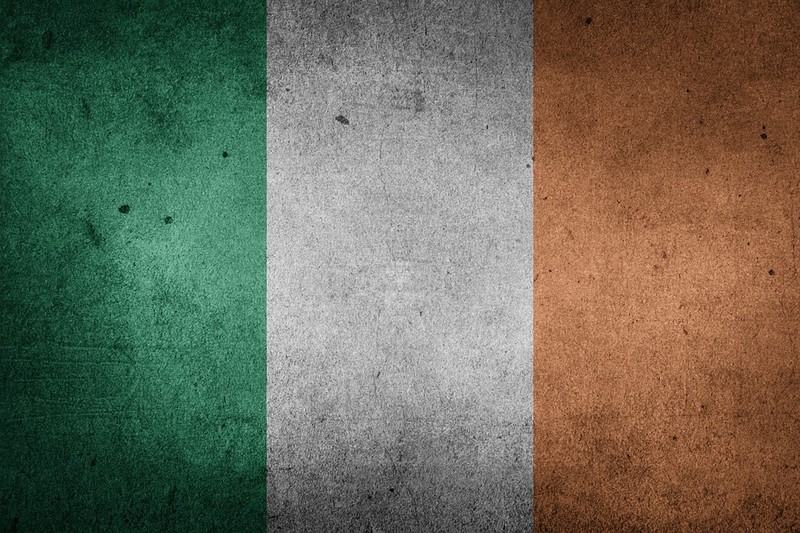 If you ever happen to be in need of someone to stage manage a farce, I suggest that you give John Delaney, the Chief Executive of the FAI, a call. After the manna from heaven of Martin O'Neill's departure from the Irish setup, Delaney's theatrical inclinations once again got the better of him, as under his direction the appointment of a managerial successor turned into a veritable comedy of errors.

For the next two years, until the end of the Euro 2020 campaign, Mick McCarthy is set to return to the role he previously held between 1996-2002. Thereafter, no matter what, he in turn will be succeeded by Stephen Kenny, who himself in the interim has been named as U21 coach. This plan is so riddled with holes that it may as well be a lump of mouldy Emmental squatting in an old fridge for all the foresight it offers.

Let's be optimistic, or perhaps fanciful, and imagine that Ireland win Euro 2020. Will Mick still bow out? Indeed, would the FAI want him to? Now, let's imagine if over the same time period Ireland's U21s have endured a terrible run of form. Would there be any appetite to appoint Kenny under such circumstances? However, if Kenny is similarly successful, the immediate aftermath of Euro 2020 could easily degenerate into a managerial rutting season, with the two aspirants butting heads under the watchful gaze of doe eyed lawyers.

You could continue to wind this possibility drive through many other scenarios and only occasionally arrive at an island of commonsense amidst the endless dizzying whirl of what ifs. The issue for Irish football is that the X marking this hypothetical island's spot falls exactly where the longitude and latitude of football's geography align with mediocrity or worse. All this from the institution which supposedly has Irish football's best interests at heart.

If it all smacks of a rushed compromise, then that's because that's exactly what this arrangement is. Qualifying for Euro 2020 is even more of an imperative for the FAI than would normally be the case, as Dublin is among the 13 host cities for the tournament. This represents a major commercial opportunity for the FAI. But if they are to truly cash in then they really need Ireland to qualify by any means necessary. Mick, while an unimaginative choice, is an old hand, and for the FAI, who have been bitten by inexperienced appointments before, a proven track record counts double.

Ultimately, this preference outweighed the broad support Kenny enjoyed on the back of his scarcely believable exploits as manager of Dundalk. In 2016, he guided the Lilywhites to the third qualifying stage for the Champions League, an odyssey which included a comprehensive 3-1 aggregate victory over competition regulars BATE Borisov. Although, Dundalk fell just short in their efforts to make the Champions League outright, the compensation prize of a Europa League spot delivered the first ever point earned by an Irish side in the group stages of a European competition. The historic moment arriving courtesy of an away draw to AZ Alkmaar. Better still, Kenny's men went one better in defeating Maccabi Tel Aviv 1-0, which needless to say marked the first ever win for an Irish side at this level.

In comparative terms this achievement is the equivalent of Pep Guardiola winning 10 consecutive quadruples with Man City's U11s. But in some ways such comparisons do Kenny a disservice, as they reduce the sum of his achievements to the cold mathematical storytelling of scorelines, or the gilded history of trophies, where in fact they belong mostly to the metaphysical realm of philosophy. Kenny has long been a proponent of developing a more sophisticated footballing culture in Ireland, one which steadfastly eschews the long ball stereotype. In refusing to believe in some inherent footballing inferiority he has enshrined a progressive ethos at the core of his tactical approach and been unbending in his attempts to promote Irish talent.
Yet for all this, instead of throwing their weight behind an enlightened thinker, the FAI inferred that Kenny was too inexperienced at an elite level to handle the enormity of the top job. Can someone from the FAI remind me the last time Mick McCarthy managed a club side in Europe? Moreover, in what amounts to an open admission of their abject incompetence, they proceeded to appoint him as Ireland's U21 manager in order to compensate for the perceived shortfall. All this has achieved is to trace over any question marks about Kenny's candidacy in indelible ink, so that hindsight merchants will have an easy job referencing them if needs be.

Returning to McCarthy, there is something that feels ill advised about his return. It's like the nagging doubt which inevitably haunts a reunited couple - are they truly the only ones for one another? or, are they the only ones who can stand one another? Certainly, it seems unlikely that many prospective managers would agree to what in essence is an interim position. But then McCarthy didn't find himself in a particularly strong bargaining position so what choice did he have?

This marriage of convenience meets a particularly low standard in that it was pronounced on the basis of mutual availability alone. It was very much a case of jumping off the shelf into anyone's shopping trolley and as a result the wedding vows are an inversion of the hopeful norm. Do you Mick take this job to guarantee success and attractive football? No. Do you, the FAI, promise to help Mick in sickness and in health in his bid to secure a Premier League job? No. But, how much romance should we expect when the divorce has already been agreed?

Although Theresa May could have negotiated a better transition it remains unquestionable that it was time for O'Neill to go. The endorphin rush of famous victories over Germany and Italy had long since been replaced by the Ambien overdose of performances, which in their best light, could be described as life-sapping. Truly, the experience for Irish fans of late has been akin to descending through Dante's seven circles of hell while tied to a waterboard with only Mossad's chief of enhanced interrogation and a pair of pliers for company.

Although, the 1-5 home defeat in the World Cup playoff against Denmark is widely considered as the turning point for O'Neill, the truth is that the entire qualifying campaign leading up to that point could be interpreted as one long slow descent into footballing irrelevance; albeit one punctuated by the occasional decent result. The football was primitive and unchanging, while the dearth of tactical ingenuity was a stale byproduct of O'Neill's hands off managerial style.
In remarks, since corroborated by a number of disgruntled Ireland players, Craig Bellamy characterised O'Neill's somewhat idiosyncratic approach as amounting to little more than the odd rousing prematch speech. While, in fairness Bellamy's remarks were intended as a compliment to O'Neill's charismatic man management style, the same less is more approach, which made O'Neill such a rare visitor to the training pitch, has become the mean against which Ireland has regressed.

Indeed, if man management was once O'Neill's forte it has long since become a weakness. Belittling his players as not good enough became something like a ritual of self absolution, and an all too predictable one at that. Time and time again he would resort to the same ol' tired refrain to explain poor performances. Add in a penchant for needlessly snide remarks, which O'Neill would deliver dripping with sarcastic disdain, and you have the perfect recipe for demotivating players.

The neglect is written all over Ireland's dismal recent string of performances. Relegation from their Nations League group is one thing but the thing that really sticks in the craw is the complete lack of adventure on display. If anything 1 goal in 6 games over-emphasises Ireland's attacking intent, it should really have been 0 in 6. The single strike was effectively gift wrapped by Wales' Aaron Ramsey. Meaning, incredibly, that it's really no exaggeration to say that Ireland's chief creative force was a Welsh midfielder. As indictments go they don't come much more damning.

But what exactly was O'Neill expecting? Ireland's attacking strategy, in as much as one existed, was effectively to keep 9 outfield players behind the ball at all times and to hoof long balls in any direction provided that it was away from their own goal. It was a similar story from set pieces, but instead of hoofing it towards a hopelessly isolated striker, it was hoofed towards Shane Duffy. The common denominator, obviously, was hoofing it, a redundant strategy which served only to emphasise O'Neill's complete lack of faith in his former players.
O'Neill's penultimate game in charge, a friendly against Northern Ireland (the backstop derby), highlighted the extent to which his regime had sucked the confidence from the squad. While on paper Ireland are no great shakes, they are still clearly superior to their northern neighbours. That said, what we saw transpire on the pitch suggested the opposite, a reversal attributable, in equal parts, to the respective standards of coaching and sport's intangible tangible, confidence. As a result of evident superiority in both of these areas, the North dominated the ball throughout and if it hadn't have been for some impressive saves from Darren Randolph they would have carried the day with minimal fuss. In being shown up by his managerial namesake, O'Neill's tired excuses about the quality of players were revealed for what they truly were; lazy management.

Even in trying to breathe new life into the tactical rigor that had come to define the increasing stiffness of his tenure, O'Neill came up haplessly short. With a 4-1 defeat to Wales following hot on the heels of the playoff embarrassment against Denmark, O'Neill decided to shift to a 3-5-2 formation. This, you must understand didn't precipitate any noticeable change in philosophy or instigate a tactical revolution, it, in so far as it made any discernible difference, amounted to nothing more than swapping the numbers 4-4-2 for 3-5-2 on the team-sheet and letting the players figure it out for themselves.

As we have seen the results of O'Neill's libertarian revolution have been nothing short of disastrous. In modern football it is expected that the formation should be responsive to how play is developing on the pitch. So for example, in Guardiola's version of 3-5-2, it's commonplace to see wingbacks doing very serviceable impersonations of central midfielders. The upshot is that City can achieve an insuperable numerical advantage in midfield and from there control play.

Ok, so Pep does it, isn't that setting the bar a little high? Well, it's not just him. Chris Wilder, at Sheffield Utd, operates a fluid back 3, wherein one of their number is given the liberty to advance into more offensive positions. Again the thinking is to create overloads and introduce attacking variety. What links the variations employed by Guardiola and Wilder is the fact that both are progressive in terms of seeking to dictate the terms of play. Moreover, they serve as a counterpoint to O'Neill's lumpen iteration which is unimaginatively obsequious in courteously deferring to the opposition.

For example, let's examine how O'Neill's 3-5-2 variation, which comprised of a midfield diamond, devolved into a shapeless mess during his swansong in the Nations League against Denmark. The problems stemmed from the back, and more explicitly from Shane Duffy's inclination to seek the safety of his own 18 yard line. So instead of 3-5-2 what you were left with is a 1-2-5-2, which functionally can only be described as shambolic. Shane Long and Richard Keogh, Duffy's partners in defence, were faced with making a least worst choice, which in this scenario, inevitably translated into reforming a cohesive defensive line by retreating.

As soon as the first backward step was taken the entire formation was compelled to react in order to compensate. Any subtlety of shape was lost as Ireland retreated into what essentially was a 5-4-1 formation where, so imperceptible was the distinction between their roles, the defence and midfield resorted to a kind of total anti-football. Meanwhile, the lone striker, like an opening pawn, was sacrificed to the thankless task of joining the fans in watching the performance unfold.

You could ascribe the aforementioned omni-shambles to the limitations of the players, but that would be to ignore the fact that the Danish game was the fifth successive game in which Ireland had road tested the formation and was the fifth successive game in which the same shortcomings arose. Am I alone in thinking that the management team should have noticed recurring positional failings and reacted in some way?
Ireland had reached a point where they couldn't expect even the bare minimum from O'Neill; despite I should hasten to add remunerating him very handsomely. Did he attend matches to scout Irish players? No. Did he have any interest in promoting youth? No. Did he coach players? Come on now, that would be demeaning. Ultimately, the weight of negatives formed one final question; was he worth persevering with? There could be only one answer.

In truth O'Neill should have left in the wake of Euro 2016. By that stage, his enthusiasm for the job had reduced to that of a former beauty queen turning tricks in a darkened alley way. He wanted to be anywhere else, even Stoke, but he'd turned down one too many proposals, and ended up stuck in a trap set by his own inflated self regard. If the ongoing saga over Declan Rice's international future has taught us anything it is that any equivocation over one's allegiance seems to contravene football's unwritten code of nationalism. If this is the case for players, why should it have been any different for O'Neill?
Irrespective of the identity of the new manager, with Ireland now ranked as third seeds for the Euro 2020 campaign, they face an uphill struggle to qualify. Indeed the incline looks all the steeper for the fact that McCarthy will have to do without any preparatory friendlies before launching into the qualifiers in March. If we assume a bedding-in period for new methods to take hold, one is left to ponder over how purposeful such a short term appointment can be. And with that the mind naturally wanders to contemplate whether McCarthy's tenure represents anything more than an ill-placed stepping stone along someone else's path.

The path to World Cup glory in 2022, obviously.