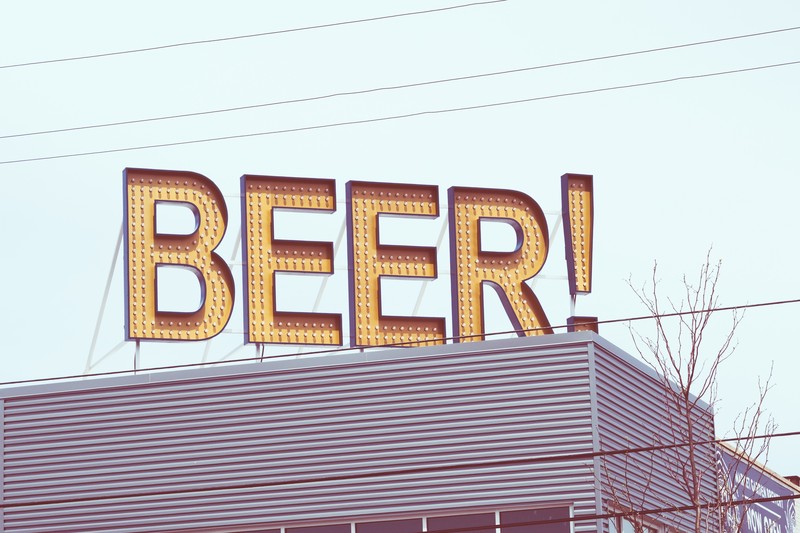 As autumn fades into winter so too the mood around Old Trafford slips deeper into the melancholy of the lengthening nights. Manchester United's players, as if suffering from Seasonal Affective Disorder have retreated into the shadow of their talent, where they loll in a collective lethargy of slumbering identity and heavy legs. An institution, once renowned, in the summer of its past, for champagne football brimming with effervescent extroversion has watched its fizz slowly sink into the opaque waters of inky introversion.

Mourinho's dour prohibition in robbing Utd of the giddy buzz of alcohol has led the club into the crawlspace of a hangover's headache, where driven by the disappointment of paracetamol and prayers, it has resigned itself to waiting. But if this throbbing headspace is somehow a Beckettian tragicomedy, isn't relief named Godot, and isn't waiting pointless?

Like a cruel joke's punchline, false dawn follows false dawn into the cradle of night, just as Bournemouth followed Newcastle in a wintery orb of limp light. Tempted by Utd's credulity, horizons inch closer, to the point of being limited, and merge as expectations lower into a sunset's rainbow of reds.

Part day, part night, the club, trapped in a crepuscular limbo and shrinking to fit a purgatorial norm, finds itself, like the calloused knees of the obsessive penitent, hardened to hope. With Utd exiled from heaven, Mourinho was recruited as a Moses figure, only to see his commandments disobeyed and his sense of direction desert him.

Leaving the Old Testament behind and genuflecting instead before the modern altar of neo-liberalism, if one considers Mourinho to be a Thatcher reboot then the Utd dressing room would be a miners' union of aggrieved socialists railing against everything he stands for. The tedium of performances made leaden with resentment means platitudinous refutations of this ideological impasse can easily be dismissed as the soundbites of yesterday's news. And fittingly so, since, as the tactical misalignment of Utd's stars reveals, tomorrow doesn't belong to the red half of Manchester.

Mourinho's tendency to allow a stream of criticism bubble into the white water of open hostility can lead to dressing room divides becoming unbridgeable. This Congo of surging tumult is fed by the tributary of charmless football to become a vertical current of Niagara-n proportions. Against the force of this irrepressible tide, Mourinho resembles a novice kayaker attempting eskimo rolls in class 5 rapids; for all the noisy splashing there is no turn around in fortunes.
We have grown accustomed to Mourinho, the preening narcissist, who invites attention like a managerial Kardashian, but this is also a man who began his working life, far from the vacuous world of celebrity, teaching children with Down's Syndrome. If we connect these polarised dots via the waypoints of his intervening incarnations, a totality much more complex than the current sneering parody is revealed.

Mourinho will need to dig into this complexity in order to find that part of himself best provisioned to extricate himself, his players and Manchester Utd from a quicksand of their own making. In my opinion (7 paragraphs of overwrought prelude later) the first step, or perhaps the first lurch of a desperate crawl, should be towards normalising relations within the squad.
Not only is this the first step, but by some considerable margin, it is the most difficult. Losing a dressing room isn't like misplacing your car keys, it's like dropping them into Mount Vesuvius, sometime in 79AD. It is unsurprising then that historically, even Mourinho, who even his most ardent detractors must admit was a coach of some genius, has failed to retrieve the situation when things have gone sour.
In similar predicaments coaches will often turn to out and out loyalists and effectively double down on pre-existing faultlines within the squad. But in Mourinho's case it would appear that such is the alienation felt by the majority of players that even this strategy of last resort is denied to him. Working under this assumption, and understanding that things can't deteriorate much further anyway, I would rewind the clock back to the 1980s and put Bryan Robson in charge of organising a "get together".
There is no doubt that even at the best of times Old Trafford is a pressurised environment, where the weight of history and expectation combine to compress everything to a focal point. But at the worst of times, the pressure intensifies to such a matter crushing degree that the club can only shrink into a singularity and await the inevitable big bang.
With the club teetering on the brink of chaos, Mourinho's options are limited by the imperative to reform while winning and by time. Man management's elemental dichotomy between arm around the shoulder empathy and tough love requires patience to draw dividends. Ultimately, the slow drip of positive reinforcement's leaky tap won't re-float this sinking ship, and in any case the shift may seen as disingenuous in a dressing inured to Mourinho's bad cop bad cop routine. That's why I'm proposing something a little unorthodox, something that may prove as futile as placing a sticking plaster over a mortal wound, but also something that I don't think Mourinho will have tried previously.

So screw training, it's making zero tangible difference anyway, we're going to the pub. Now, I appreciate that liberally dousing fraught interpersonal relationships with alcohol may be akin to throwing petrol on a tinderbox but equally given that inhibitions will lower the group dynamic may benefit from grievances being aired and frank opinions being exchanged; so it's a chance worth taking in my book. All the more so given that the air around Old Trafford is so thick with unspoken resentment, that you can almost taste the bitterness.

At the same time, there's only so much emotional catharsis that a football team can handle, it's got to be fun too. With negativity encroaching from every angle, life at Manchester Utd is likely a claustrophobic experience at the moment and hence one that none of the staff will enjoy. While a positive communal release won't rewrite headlines or pacify disgruntled fans, it can break the grinding over-geared rhythm of despondency into the outline of a smile - and that for me would be a good start.

In order to preempt any ethical hand wringing, I should make it clear that what I'm not doing is endorsing a return to the culture of what Alex Ferguson called "drinking to failure", or advocating that players should drink their sorrows away, both would prove much more destructive to the lives of young men than any amount of mismanagement from Mourinho. The idea, which I must emphasise is envisioned as a last resort, is to recreate the congenial atmosphere of after work drinks in the hope that it serves as a springboard for improved relations into the future. Work on rebuilding relationships would obviously have to continue thereafter, but you have to start somewhere.

Now, with the players suitably tipsy and newly amicable, it's time to focus on the tactical side of things. At the time the 2013 Champions League semi final between Bayern Munich and Barcelona felt like watching a paradigm shift, where football's geography had been fundamentally remade in the collision of two tectonic heavyweights. The engineer behind Barcelona's subsidence was Jupp Heynckes and it is his tactical blueprint that I'm going to brazenly imitate.

But, why opt for this particular tactical model? Broadly speaking the template's reliance upon a potent mix of technique and athleticism and a vertical style of play means that it is consistent with Mourinho's own dynamical preferences. Moreover, given, that the basic formation of 4-2-3-1 is one with which the Utd players are familiar, the foundations, both in terms of the squad's physical attributes and positional awareness, of the tactical rebuild are already largely in place.

Let's look at what it would mean in practice. Defensively, Heynckes would ask his centre backs to effectively man mark the opposition's strikers, predicting that the athleticism of Dante and Boateng would generally compensate for any structural misalignment arising from the tactic. Ahead of them the midfield was instructed to implement a zonal shield, which, through a mix of intelligent positional play and counter pressing, would effectively limit the number of passing options available to the opposition.

To be effective, Heynckes' counter press was particularly dependent on an underlying positional synergy between Bayern's midfield and their full backs. Upon losing possession, Phillpe Lahm and David Alaba would resist the temptation to fall into a low block and instead diligently press forward in the hope of creating numerical overloads and forcing a turnover. If both fullbacks were engaged in advanced positions Javi Matinez would provide cover by stepping back from the midfield line to reinforce the defence.

Further forward, Bayern's attacking philosophy was a product of the total football tradition and consequently was typified by positional fluidity. As if choreographed by Rinus Michels, the dance of Bayern's positioning matched relativism and reactivity with precision. For example, Mandzukic, nominally the number nine, would commonly drift into wide areas, and swap positions with one of the wide players, typically Arjen Robben or Franck Ribery. A fluid dynamic imitated by the positional interplay between Toni Kross in the playmaker's pocket and Bastien Schweinsteiger in a slightly more reserved position.
Now, let's be real, the current Utd squad, if not quite as limited as their current league position would suggest, is still a long way short of Heynckes' side in terms of ability. But in some ways that's exactly the point as the Olympian heights which that Bayern side scaled befit the aspirations of a club of Manchester United's stature. Moreover, in establishing an identifiable tactical template, which operates according to fixed assumptions, it becomes easier to diagnose any shortcomings, and to address them both on the training ground and in the transfer market.

The next hurdle comes with naming the team, which David De Gea excepted, is like puzzling over a jigsaw made exclusively from round pieces; nothing fits together perfectly. After much head scratching I've opted for the following;

------------------------De Gea--------------------------
Young------Bailly-------- Lindelof ------Shaw
---------------Pereira-------- Matic-----------------
Lingard------------ Mata----------------- Martial

----------------------Rashford-------------------------

I'll address the glaring weaknesses first. Obviously, the centre half pairing is risky, when selected together previously this season Bailly and Lindelof have tended to significantly under-perform both individually and collectively. That said, Bailly is the Utd defender whose attributes, he is fast and strong, align best with the demands of Heynckes' model, and Lindelof, of late, seems to be maturing into the role after a shaky start to the season.

Further forward, the defensive contribution of the wide forwards, will need to exhibit a marked improvement if it is to come anywhere near to replicating the industry Robben and Ribery displayed in Bayern's version of the system. More importantly still, while the selection of Rashford ahead of Lukaku does afford the team greater tactical flexibility, the payoff comes in terms of outright finishing ability.

From glaring weaknesses now onto the glaring omission; Paul Pogba. It is true that if this were the schoolyard that Paul Pogba would undoubtedly be first pick, but for me therein lies the problem. Too often he regresses into his schoolboy self needlessly embroidering his play as if determined to underline his superiority by doing keepie uppies on the edge of his own box. Meanwhile, the subtle continuity offered by nerdy little Juan Mata makes him the class of player that school kids, in their fascination with the footballing tinsel of fancy tricks and dribbling, would easily overlook. When you also figure in Mata's superior tactical nous, he in my opinion offers the collective more than Pogba does.

Though Utd's failings at the back have attracted much attention, it has been their travails in midfield that to me have been more worrying still - indeed you could argue that some of the manifest defensive frailties are symptomatic of this deeper malaise. I'll admit that Matic's inclusion owes much to reputation, indeed mimicking the team as a whole his form this season has been notably sub-par. However, in terms of defensive screening, no-one within the current squad can bear comparison to the Serb when he is at the top of his game; so even if it is almost by default Matic earns a starting berth.

If Matic is a sure thing, then Andreas Pereira represents something of a gamble. If the midfield has been short-circuiting as a defensive shield then it has downed the national grid as an attacking platform. Too often, the long ball has been the first and seemingly only option to advance possession. The Old Trafford faithful, I daresay, have grown grimly accustomed to craning their necks as ball after ball has been launched forward to describe an unimaginative arc of rudimentary tactics, low confidence, and limited ability, through the stratosphere before returning to earth only to bounce harmlessly out of play off Lukaku's shins. While true that Pereira would have to learn some of the finer intricacies of the position, I have included him, not for his defensive attributes, which are limited, but to add much needed creativity to the midfield and to improve the balance of the team as a whole.

Clearly, moving into the future, extensive surgery will have to be performed on the squad in order to resuscitate the fortunes of the club. Although Ashley Young's form has been above the Utd mean, I see his inclusion as a transitional measure to help stabalise the club in the here and now, before ceding the position to Diogo Dalot in the near future. For Dalot's part, in my opinion it would be premature to expose a young inexperienced player to the unforgiving limelight at a juncture where the team are in free fall.

Elsewhere, are either Lingard or Rashford of the required standard? Rashford, in particular, will have his defenders, and while it is unquestionable that his form is inhibited by the gallows like spectre of Mourinho, which looms over his every misstep, it is likewise evident from his ready propensity to simply whack the ball when an opportunity presents itself that he is not a natural finisher. By way of comparison contrast his finishing to that of Martial, who, despite drifting around the pitch like a languid smoke most of the time, is generally a picture of side-footed composure in one-on-one situations. Rashford's fellow academy graduate Lingard tends to be insulated from criticism due to the myth of his "youth" - football's Peter Pan is 25 years old now and the cold hard truth is that the role most befitting of his talent is that of a squad player.
Lately, such is the desperation of his constant chopping and changing, Mourinho seems to have inhabited Claudio Ranieri's tinkerman persona. As this white flag of surrender raises so Mourinho's mood lowers into a pit of shriveled self esteem, which manifests itself in the angsty carping symptomatic of his chronic third season syndrome. I would seek to inject a degree of continuity into selection in the hope that the intangible alchemy of confidence and mutual understanding would transform the side from its current base metal state. Plainly, this commitment would rule out any forays into the Alexis Sanchez shaped black hole of the January transfer window.

I appreciate that people will have their own opinions regarding the minutiae of how to rectify the situation. Indeed, I'm sure that my proposed methodology of getting pissed and impersonating Bayern Munich will be ridiculed in some (or most) quarters. That said I stand over the broader framework of improving morale, imposing a consistent tactical approach, and utilising said tactical model as an apparatus to inform future recruitment policy.

If Manchester United's decline is allowed to gather further momentum it will become not only increasingly difficult to arrest, but next to impossible to reverse. There is a very real danger therefore that managing Utd could become something of a Sisyphean task.

P.S. Kudos if you made it this far!