This is my team for week 9 of the fabulous Fantasy Premier League competition.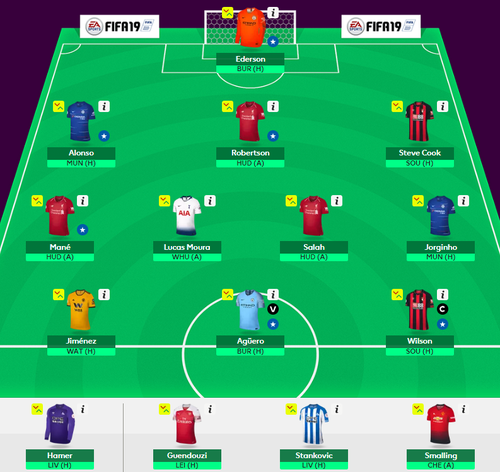 I did two transfers and one substitution. Guendouzi is on the bench and will be transferred next week. Why did I buy him anyways? Who knows ... Eh, I don't know what I am doing at all. Yes, I don't invest time in research and preparation. The results show this lack of interest.
Good luck, everybody involved in FPL!