Ljubljana, Slovenia, Monday, 9th September 2020.
The sixth round of qualifications matches for the 2020 European football championships.
Slovenia overcomes sturdy Israel 3 to 2 in a hard-fought match full of twists and turns.
It was lead for Slovenia in the first half Then Israel came back in the lead with 2 to 1.
The home team managed to equalize late in the second half.
Finally, in the 90th minute, the field power of Slovenia resulted in a winning strike by Benjamin Verbič.
The situation in the group is quite open now.
Points after six matches played:
Poland 13, Slovenia 11, Austria 10, Israel 8, Macedonia, 8, Latvia 0
Photostory of the match
Benjamin Verbič scores for 1 to 1
Verbič scores his second of the night for the victory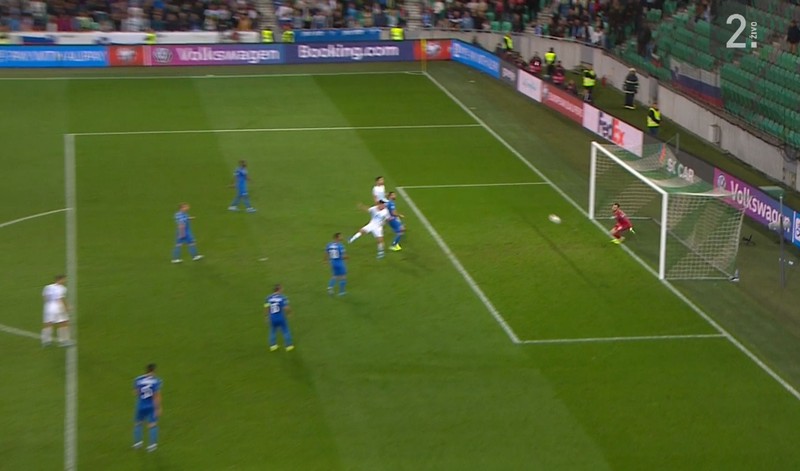 Full-time result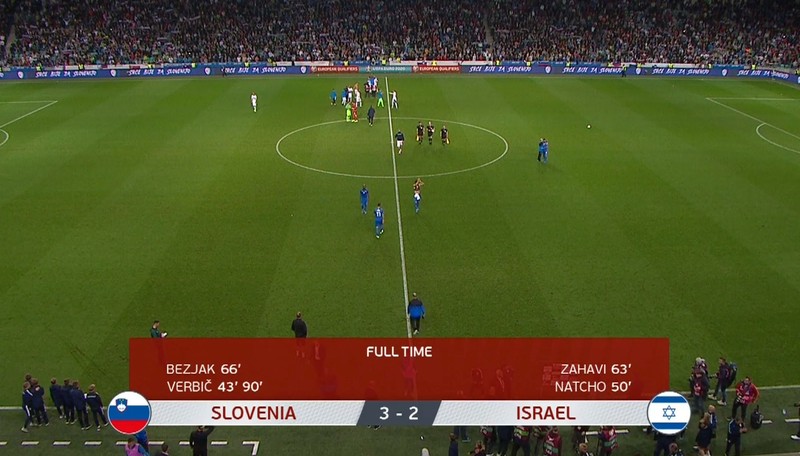 Matjaž Keke, team Slovenia manager, gets a cake for his 58th birthday which he celebrated on the day of the match.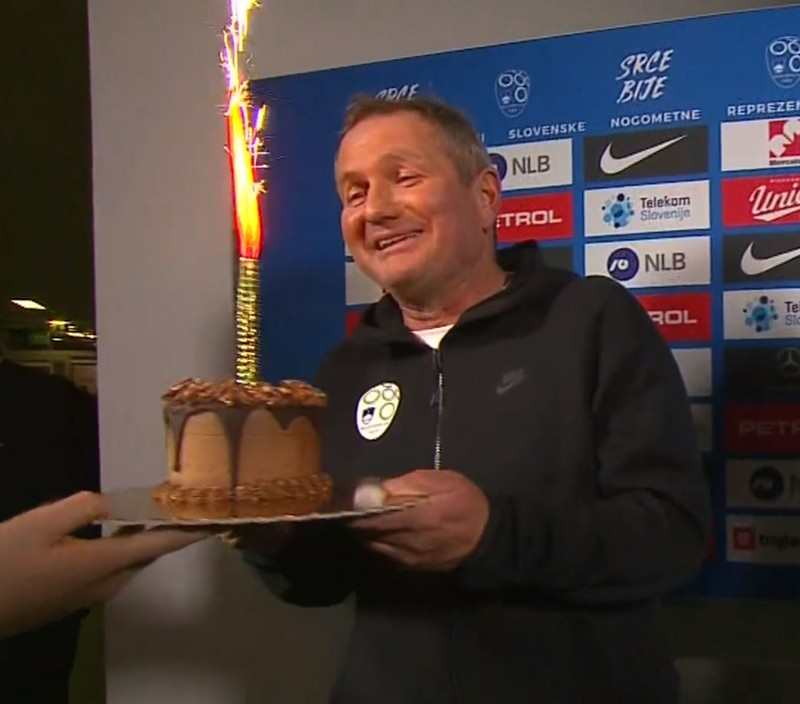 He has said in the interview, that after a match like that, he celebrated the 68th birthday.
Better and better